This probably came as a surprise to even Alucard himself as he asks, what is an app?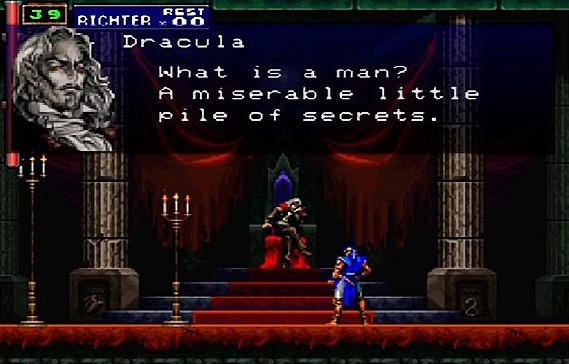 In case you haven't asked this question enough times yet, Konami has just released a mobile version of the PS1 classic Castlevania: Symphony of the Night from literally out of nowhere. Best thing about this is how much it costs. For $2.99, around PHP150 or the cost of a Big Mac Meal, you can take one of the best Castlevania games out with you wherever you go.
The app is available on both iOS and Android stores and based on several reports, the port is one from the PSP / PS4 version of the game, which by all accounts isn't the best port of the original but at this price point, it's really hard to go wrong with buying it for the Nth time.
Castlevania: Symphony of the Night comes with a slew of nice upgrades for this installment, namely achievements, controller support, and even multi language support.