Following the lead of Final Fantasy 7 Remake and Avengers, CD Projekt Red have also announced a staggering delay to Cyberpunk 2077. Once pegged for an April release, the team has moved it back to September 17, citing the need for "more time to finish playtesting, fixing, and polishing."
Check out the statement below: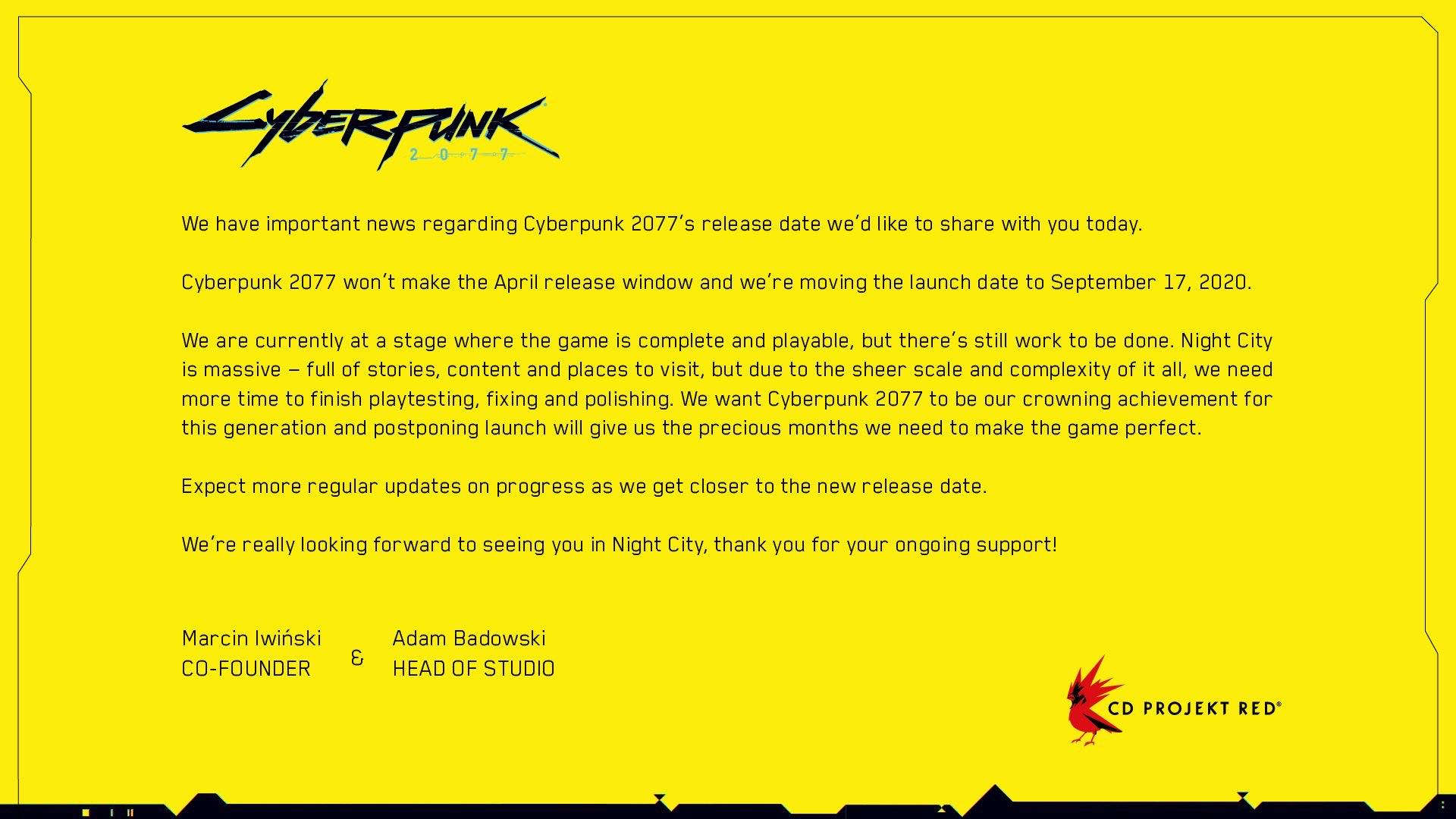 Delays are natural over the course of game development and especially for such a massive undertaking like Cyberpunk 2077, a few months of playtesting and polish will make a whole world of difference for the final product, which I'm sure fans will gladly take positively.
With this delay, a once packed Q1 Q2 2020 is now more manageable, with Resident Evil 3 still holding it's ground. For now.