The first world premier from The Game Awards is a doozy as the Switch exclusive Marvel Ultimate Alliance 3 will be receiving the "Rise of the Phoenix" DLC expansion #2 coming December 23, 2019.
Check out the world premiere trailer below:
The DLC includes 4 new playable characters in Cable, Gambit, Iceman, and Phoenix as well as a new Danger Room Showdown mode which let's you compete against friends and foes.
The next DLC expansion will come in Spring 2020 entitled "Shadow of DOOM" and will feature the Fantastic 4.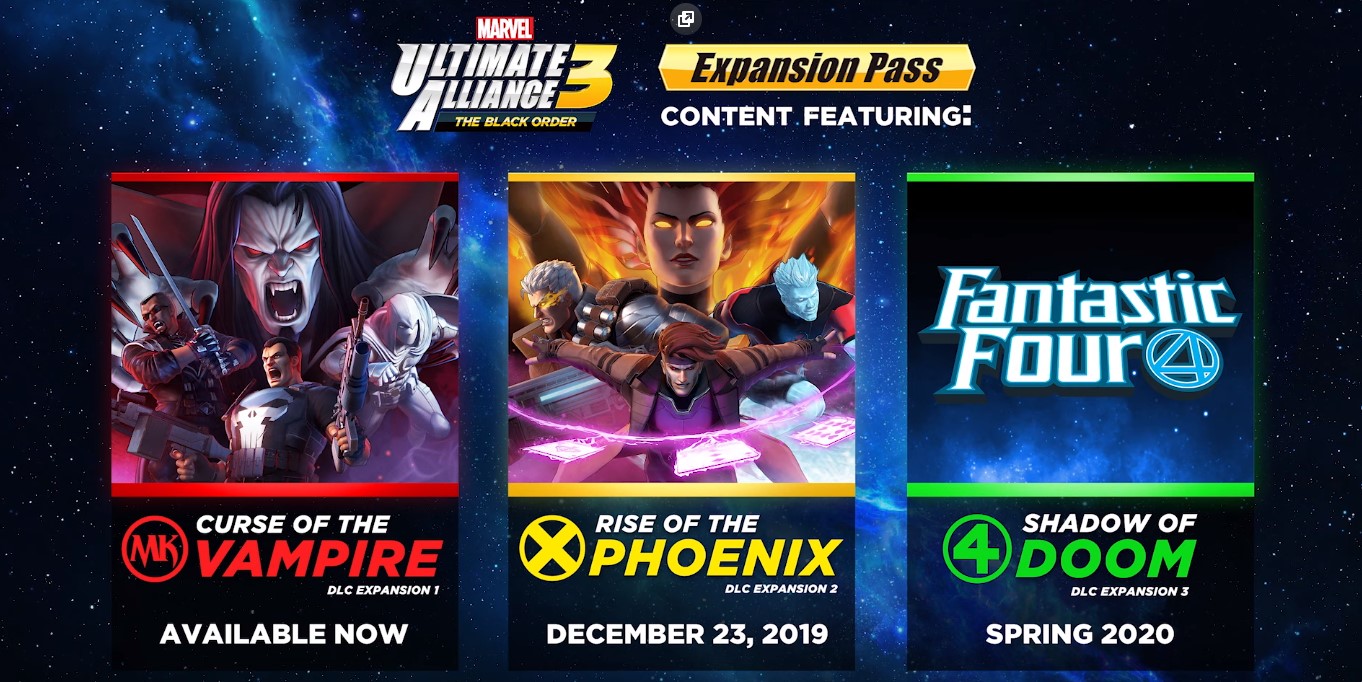 Videogame Content Editor. A father and gamer. Would gladly trade what's left of his soul to witness a Final Fantasy 6 and Xenogears remake done during his lifetime.