2019 is perhaps one of the most memorable in the tech industry, as it saw the unexpected rise and success of young brands, a ton of innovation packed into numerous products, and a heap of challenges to be overcome. It was a year full of firsts, devices that were deemed science fiction, becoming a reality. New concepts, that may eventually shape the future.
Here at Gadget Pilipinas, we always want to give recognition to brands and products which left a mark not only for us in the tech blogging community, but also to the entire industry. We want to honor those that took the challenge to be ambitious, and different. These are our Tech Newsmakers for 2019.
Mobile Accessory of the Year – Huawei FreeBuds 3
First seen at Huawei's event in Singapore, the FreeBuds 3 uses 14mm dynamic drivers, a dedicated Kirin A1 chip for seamless connectivity, and features Active Noise Cancellation, Ultra Low Latency, and 4 hours of battery life in a single charge, for a price that's under PhP10,000. It's design may not be for everyone, but it compensates well by delivering a sound signature that should satisfy the average listener. (Review)
Peripheral of the Year – ASUS ROG GT-AX11000 Gaming Router
ASUS Republic of Gamers certainly has the portfolio for coming out with devices that show a great balance of aesthetics and function. The GT-AX11000 is a perfect example of such. It's the company's first WiFi 6 IEEE 802.11ax router – that means 2.53x the speed, and 4x more capacity compared to the previous standard. This opens a lot of possibilities, such as improved VR experiences, and higher resolution content – 4K or even 8K.
Best Collaboration of the Year – OPPO x Mobile Suit Gundam
While not locally available, the Reno Ace Mobile Suit Gundam 40th Anniversary Edition is such a catchy concept, and is a look back at an iconic piece of history, especially to those who have been fans of the series. The device itself showcases a combination of modern technology with a design that reminds us of our childhood.
Best Local Event Execution – OPPO Reno2 Experience
OPPO's Reno2 media junket is the most memorable event we've been to, as it was done in a place that was well-suited to showcase the device's key features, and in a manner that represents real-world usage. Attendees were well taken care of, accommodation and food was delicious, and the trip really made good use of each available hour. (Review)
Best International Event Execution – Samsung Galaxy Note 10 Series Launch (New York)
If there was a company that has mastered the art of how they should present their new products, it's Samsung. Their second Unpacked Event of 2019 celebrated the 10th iteration of the iconic Galaxy Note, and as expected, they've managed to pull of one heck of a show. From how the stage looked, to how the speakers engaged the audience, and of course, the technology and innovation packed in the new Note 10 and Note 10+, perhaps made this event as close to perfection as it could get.
Video Game of the Year – Death Stranding (PlayStation 4)
While certainly not for everyone, Death Stranding is our game of the year not just because we are Kojima fans but as mentioned in our review, "simply because of the fact that after so many games and mechanics and storylines over the years, a title like this can still break boundaries and introduce a transcendent experience that's hard to follow." Really, how many times can you say "I've never played anything like this before." (Review)
Budget Smartphone of the Year – Cherry Mobile Flare S8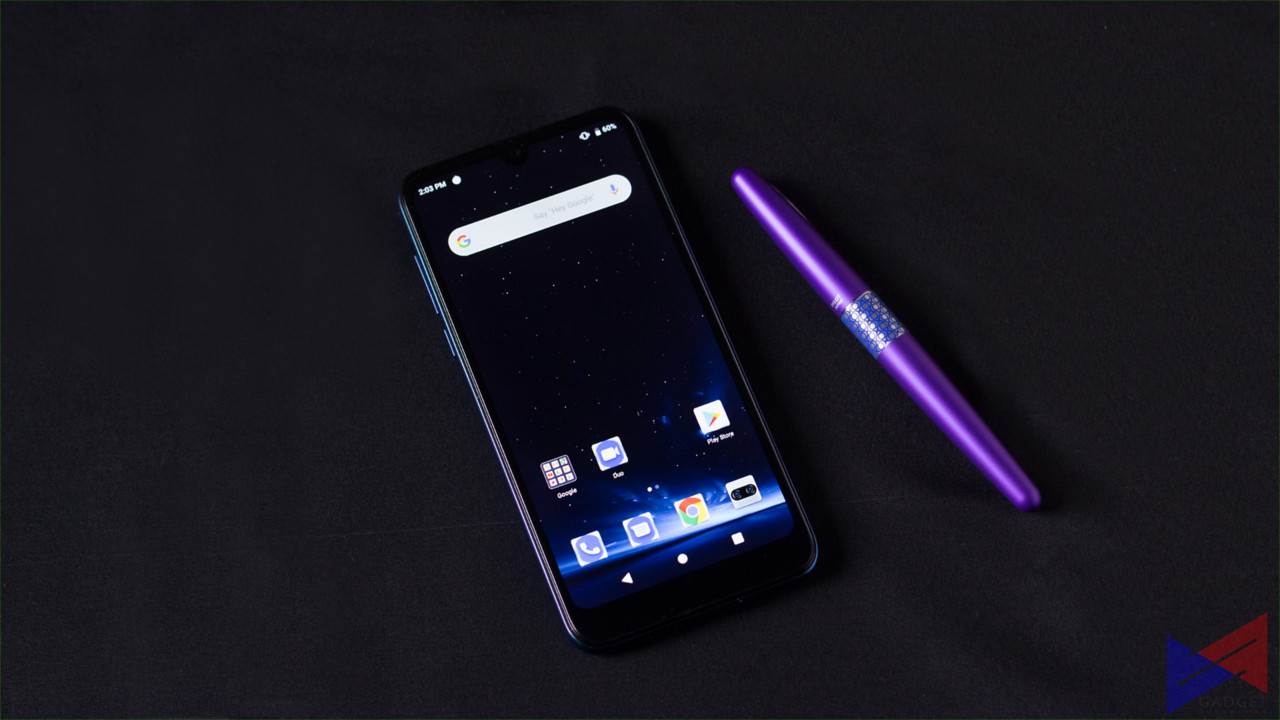 Cherry Mobile has upped their game this year, showing that they can actually keep up with the intensity of the competition. The Flare S8 in particular, shows that a properly-specced smartphone need not be expensive. (Review)
Midrange Smartphone of the Year (Low Tier) – Realme XT
Originally, we thought of having only one award for the midrange smartphone segment. But with so many good devices out there, we really had to split it up into three.
The realme XT is perhaps one of our favorite devices for this year. That's courtesy of their ever-so-effective formula of being able to price competitive specced phones, with almost unbelievable price tags. Just imagine, this one gives you a 6.4-inch Super AMOLED screen, a Snapdragon 712 AIE, 8GB of RAM, 128GB of storage, and four rear cameras – one using a 64MP main sensor. It's build quality isn't so bad either. For PhP16,990, it's hard to find a better deal than this one. (Review)
Midrange Smartphone of the Year (High Tier) – Vivo V17 Pro
As the brand's most complete and well-rounded device to date, the Vivo V17 Pro gets our award for the High Tier Midrange Smartphone of the year, thanks to its seamless design, impressive set of features, and a front camera that's perhaps one of the best in capturing those gorgeous looking selfies.
Flagship Killer of 2019 – Xiaomi Mi 9T Pro
Perhaps the hardest pick that we've had to make in this list, is the Flagship Killer of 2019. Yes, we actually created an award specifically for this device, as it has become sort of a trend this year, brands battling it out with flagship-specced devices at mid-range prices.
Out of all, however, we think that the Xiaomi Mi 9T Pro is the fittest. That's partly due to its premium design, vibrant display, excellent gaming performance, and a price that's hard to resist. It simply offers so much to the table, that it surpasses its price in value. (Review)
Gaming Smartphone of the Year – ASUS ROG Phone 2
If you simply want the absolute best in performance for gaming, the ASUS ROG Phone 2 is a no-brainer. Packed with hardward that produces skyrocketting numbers, a design that stands out among the rest, and with a ton of accessories to enhance your experience, this smartphone will keep you glued to the screen for hours. Oh, and it's priced well too. (Review)
Innovation of 2019 – Samsung Galaxy Fold
Foldable smartphones were once just a thing of science fiction, and this year. They've just become a reality. Sure, the Samsung Galaxy Fold may have had a shaky start, but it came back, improved, and better than ever. It's not just a phone with multiple displays, it's the testament of what can be done when one tries to "bend" the rules and redefine the norm.
Gaming Laptop of the Year – ASUS ROG Zephyrus G
Every heard the phrase "Silent but deadly?" That's how we would describe the ASUS ROG Zephyrus G. Underneath its minimalistic yet premium look, is a combination of a Ryzen 7 3750H, and an NVIDIA GeForce GTX 1660Ti GPU, which should be able to handle almost anything you'll throw at it. Whether its for productivity or gaming, it's certain to deliver the performance you'll need. Oh, and did we mention that you don't have to cross the 6-digit mark to get it? (Review)
Productivity Laptop of the Year – ASUS ZenBook Pro Duo

ASUS' dual screen notebook redefines the norm, and elevates multi-tasking to the next level. Equipped with a 15.6″ OLED display that's built for professional and video-related tasks, an Intel Core i7-9750H, backed by 16GB of RAM, a fast Samsung PM981 NVMe Solid State Drive, and an RTX 2060 for graphics, this device is a dream come true, especially for content creators, and those who are into heavy multi-tasking. (Review)
PC Brand of the Year 
With affordable, yet well-specced notebooks, and very competitive offerings across all price ranges, Lenovo is a brand that has really disrupted the PC market this year. Their recently launched YOGA and IdeaPad notebooks in particular, are attractively priced, and are built with the most suitable specifications to ensure a balance of performance, portability, and longevity. Add their premium support and various promos to the mix, and there's a deal that's simply irresistible.
Breakthrough Brand of the Year – Realme Philippines
When it comes to disrupting the market, and basically forcing other brands to step up their game, realme is probably the first that will come to your mind, and it's not hard to see why they've been so successful this year, despite being relatively new – Products that deliver astonishing value for money and a community that's well taken care of. No wonder they've achieved so much.
Editor's Choice – Samsung Galaxy Note 10+
Productivity, gaming, photography, entertainment. If there's one device that can do all of these things well, it's Samsung Galaxy Note 10+. The numerous improvements to the S-Pen, its new content creation-focused features, the more powerful processor, enhanced optics, and seamless integration with Windows devices make it the perfect tool for today's digital on-the-go lifestyle. (Review)
Emman has been writing technical and feature articles since 2010. Prior to this, he became one of the instructors at Asia Pacific College in 2008, and eventually landed a job as Business Analyst and Technical Writer at Integrated Open Source Solutions for almost 3 years.