As I type this article, a friend tagged me in a post about Zenbook Duo. He asked, "Is the Zenbook Duo worth it?:"
https://www.facebook.com/igueigue/posts/10215770834160663
For someone who works in digital marketing and finance, the ASUS Zenbook Duo always strikes as the right device for many ways. For starters, its dual-screen implementation, while kept as minimalist as possible, proved itself to be very useful as a reference tool or entertainment.
I covered a lot about this in my previous article, and even expressed my profound admittance that it made me switch back to Windows from Apple ecosystem.
With confidence, I know that ZenBook Duo will pique the interest of a lot of consumers and might ask if it's worth it. If you are in the same field as I do or you are in an industry that requires you to squeeze creative juices from your mind and translate it to something useful for other people, here are 5 reasons you might want to look at if you're in the fence of getting the ZenBook Duo.
Immersive, creative and productive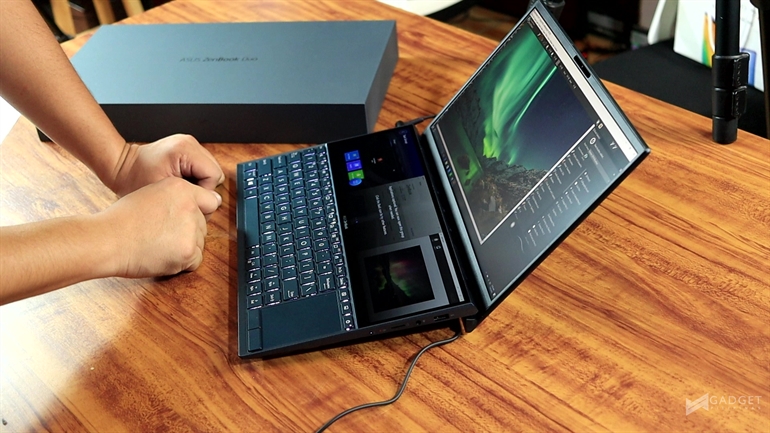 ZenBook Duo is built for creators who wish to experience a new and immersive way of creating and consuming content. Just in case you missed this, ZenBook Duo has a ScreenPad, which plays a significant feature evolution in ASUS' Zenbook line, and obviously makes my Macbook Pro with Touch Bar an inferior device in terms of innovation and functionality.
A ScreenPad that works wonders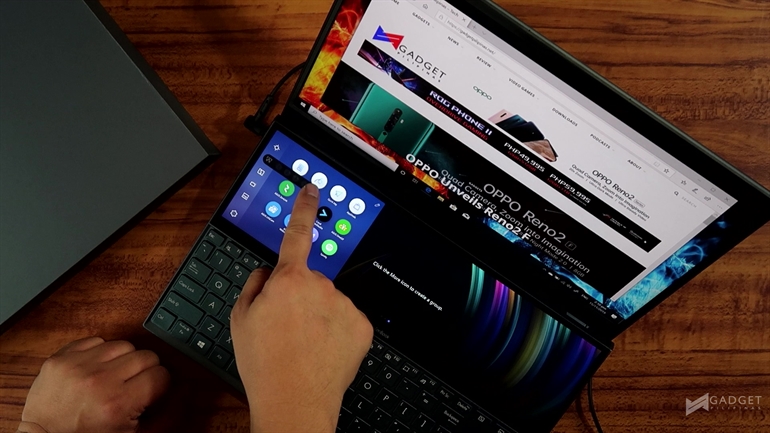 Speaking of ScreenPad – it isn't something that ASUS put in the ZenBook Duo for aesthetics purposes. They made sure that the new ScreenPad Plus in Zenbook Duo has the supporting application to allow users to maximize it. It is essentially another widescreen that sits below its main display, but ASUS added neat features that allow users to have multiple presets, snapping folders, quick shortcuts and a whole lot more.
You don't need to squeeze its powers for it to perform
ZenBook Duo is powerful in its own right. It rocks a 1.80Ghz 8-core 10th Gen i7-10510U processor. It is packed with 16GB of RAM and a terabyte of storage to boot. This power comes capabilities that can outmatch other laptops of the same price point; even my MacBook Pro.
Rendering videos is much faster and switching or viewing windows is very seamless. I can also play games like Fortnite, Children of Morta and Darksiders Genesis.
Wait, you can play games with it?!
While this isn't advertised for gaming, its core specifications are enough for you to play even triple-A titles. As mentioned earlier, I managed to play games like Fortnite and even Battlefield 5. Don't expect it to run like the ROG Zephyrus as it isn't technically built that way.
It doesn't end there though – you can also wire it to your capture card as your streaming laptop. I've done this several times, and I managed to hook up my Razer Ripsaw HD and use Xsplit as my streaming software to stream the mobile game I am playing with the ASUS ROG Phone 2. If you take away the capture card, ZenBook Duo may also be used to stream your games directly, provided that the games don't use much CPU resources. As the GPU isn't as powerful as gaming laptops, streaming your game would require your high-powered CPU on ZenBook Duo to do its part.
There is an on-going promo if you are buying one until December 31
They are running a promotion right now when you purchase a Zenbook Duo. Whoever buys the ZenBook Duo will get a bundle of Fujifilm Instax mini Liplay worth PHP 9,999, an ASUS Nereus bag worth PHP 2,995, as well as a bonus package of ASUS 30th Anniversary premium items worth PHP 6,000, for a grand total value of PHP 18,994.
Who would even pass an opportunity like this?
There you have it, guys! Those are 5 reasons why you should consider getting a ZenBook Duo especially if you are a digital creative! I encourage you to check it out, and try it out yourself. You've got the whole month of December (or until supplies last) to think about getting one! I have, so far, encouraged some of my friends (who are satisfied, by the way) to buy one and if you're looking to buy a new laptop, ASUS ZenBook Duo should be part of your shortlist.