PayMaya has just launched its Send Money to Bank feature! This allows you to transfer funds from your PayMaya account to banks, avoiding the lines and other hassles.
All you'll need is an upgraded PayMaya account and you can send money to more than 40 local banks and financial institutions that can receive money via InstaPay. The new feature is instant and secure.
In the app, go to Send Money and select To Bank Account. Choose the bank or financial institution you'll be sending money to on the next screen. From here, put in the amount you want to send and fill in the details of your recipient. It is not only convenient and quick but, as of now, PayMaya also isn't charging any transaction fees until further notice.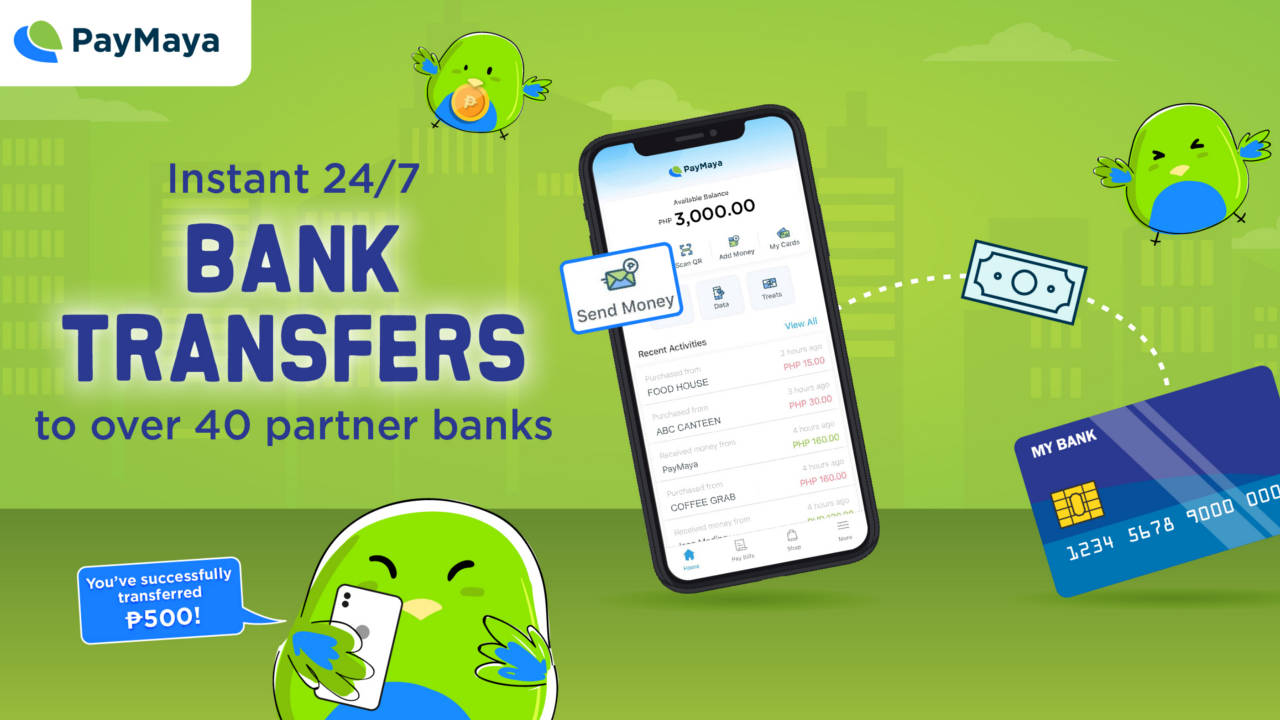 Transferring and sending money is limited to PHP 50,000 or five times per day and until the account's aggregate monthly limit has been reached.
The Send Money to Bank feature of PayMaya is also in accordance with the efforts of the Bangko Sentral ng Pilipinas to increase the percentage of digital transactions in the country to 20% by the year 2020, under the National Retail Payment System.