One segment of the smartphone market is so volatile and divided. On one side are the mid-range phones with mid-range specs, and then there's the mid-range phones with flagship specs. No more are the days when you have to spend a ton of money just to get such quality.
The Xiaomi Mi 9T Pro is a perfect use case for such a device. Not only does it pack the looks to be a flagship, but the hardware and features as well, for a price that's almost unbelievable. Well, it's not new, really, as time and time again, the brand has outed devices that really caused quite a stir, I'll leave that to you whether that's a good or bad thing.
In any case, I've been using this phone for a little while now, and I'm not short of impressed. It's not without its catches though. Here's my review.
Design and Build Quality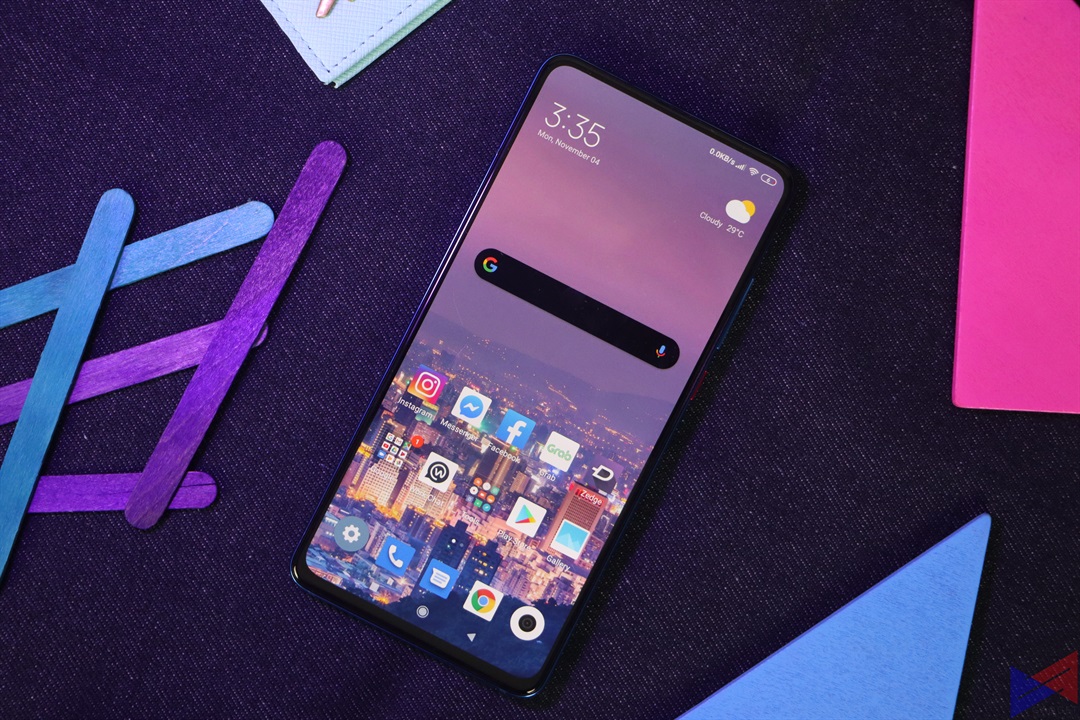 The Mi 9T Pro is basically the Mi 9T in almost every aspect of the design. You get a slim device with no notch on its screen, curved sides, and a glossy back panel with a sort of flame pattern design. It doesn't feel flimsy, nor does it feel too heavy. Thanks to its slim profile, one-handed use is a breeze.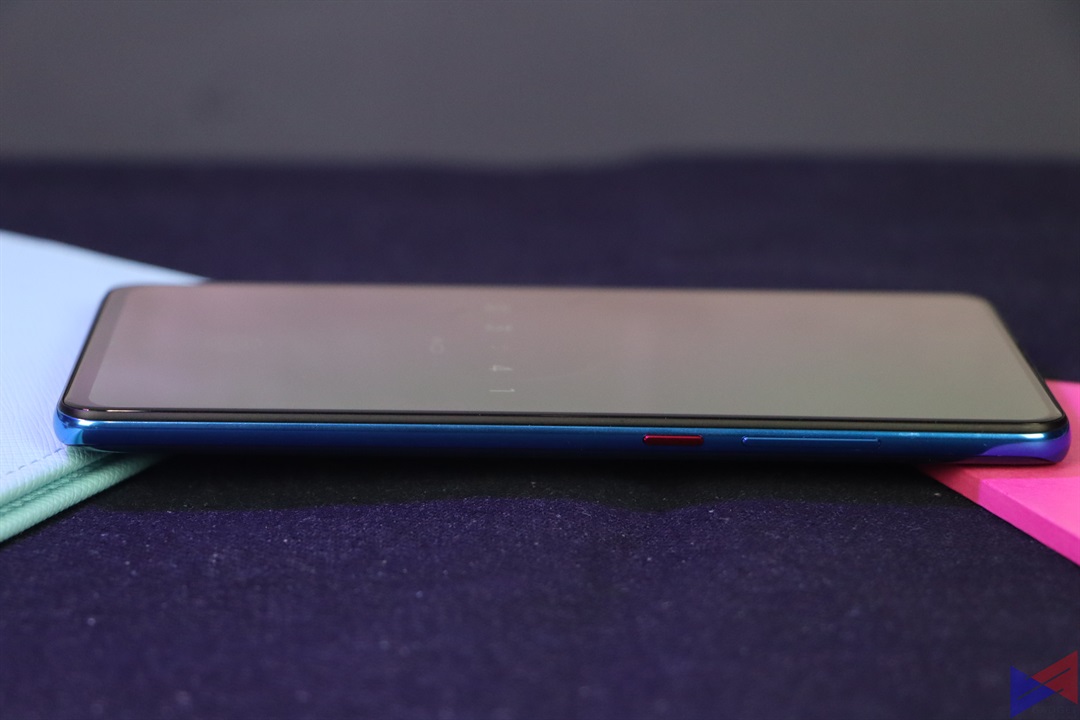 Button placement is still the same – Power on the right, volume on the left.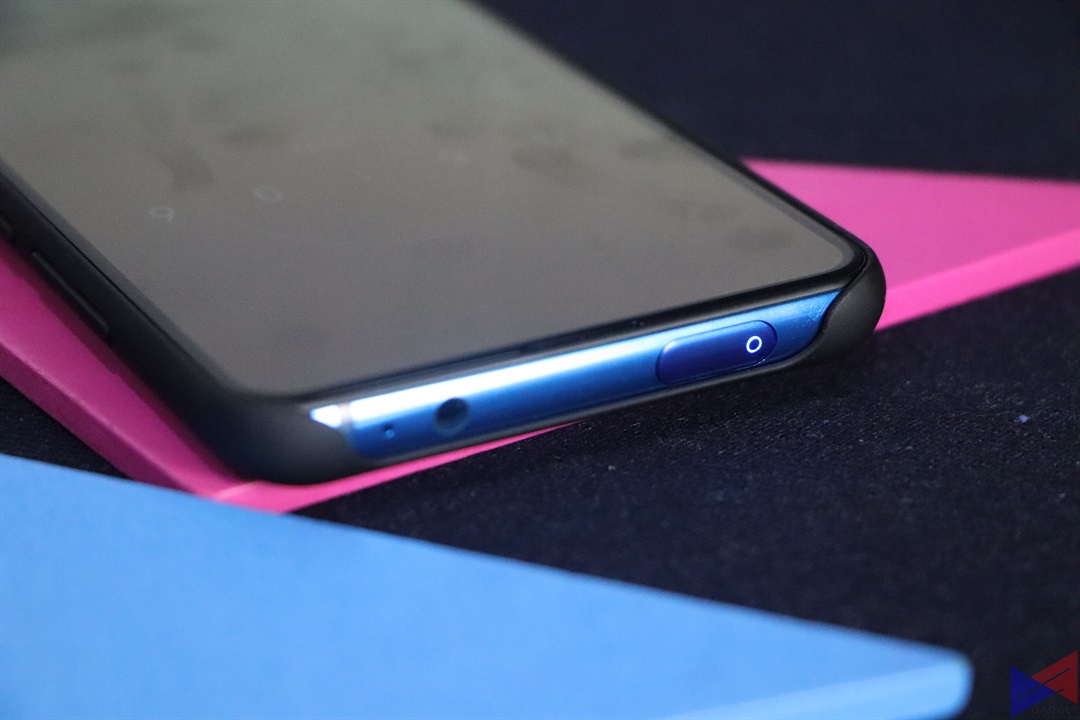 Up top is a headphone jack, along with the notification light placed on the motorized pop-up camera module. Not the best placement I've seen, but at least there's one.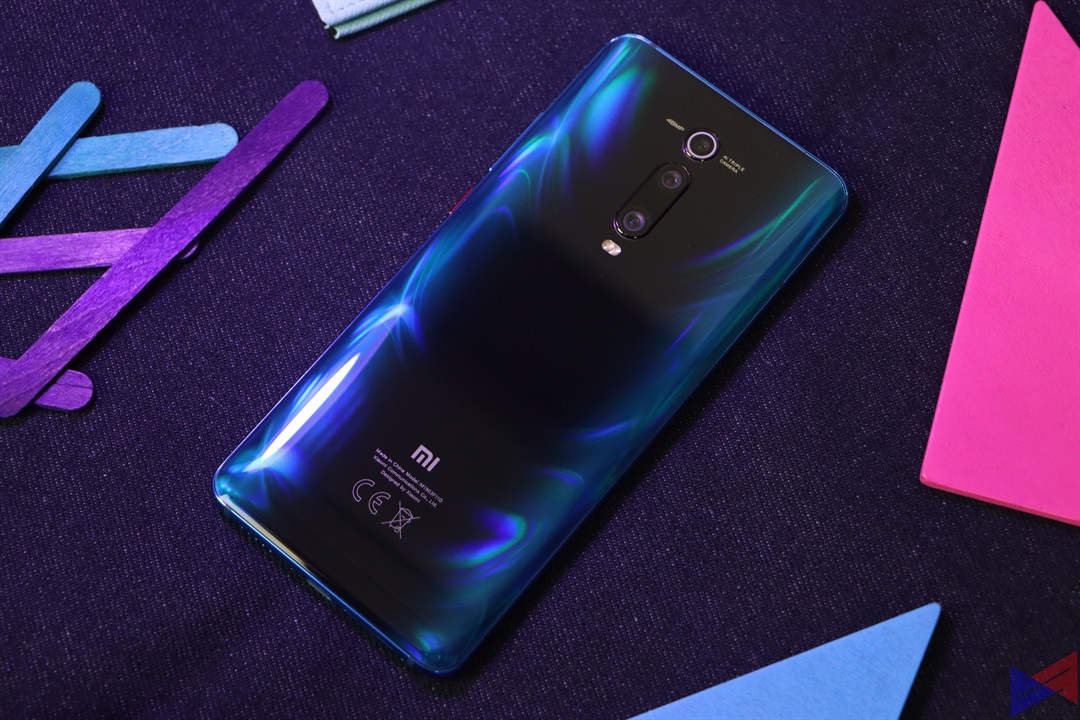 At the back the triple camera module. Slightly protruding, but not invasive. Of course, there's the usual Mi branding at the bottom section.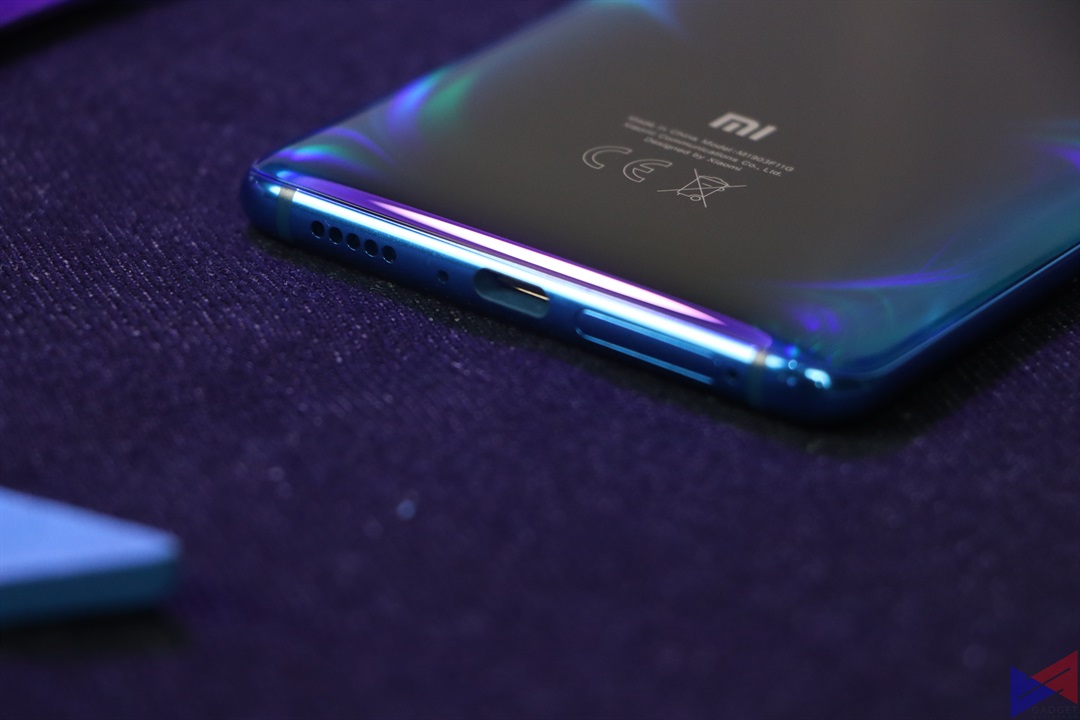 You get a USB-C port at the bottom, along with the speaker grille, microphone, and the SIM card slot.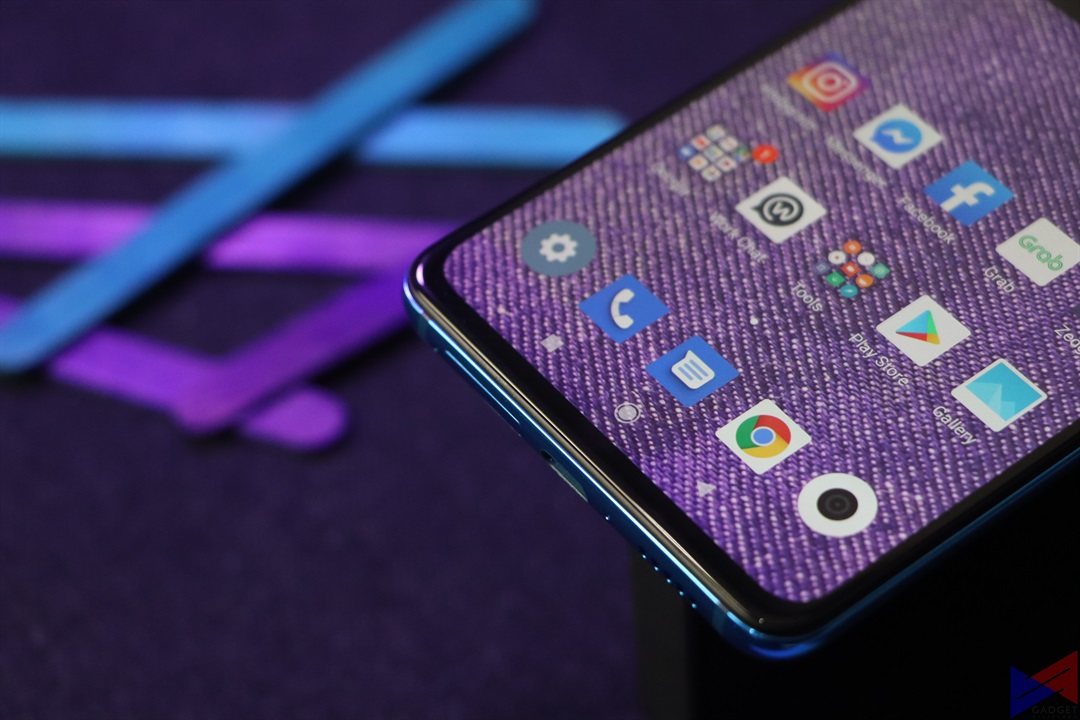 Mi 9T Pro packs a 6.39-inch AMOLED FHD+ display. While it's certainly not up to par with say Samsung or Huawei's flagships in terms of overall quality, it's more than enough to be an eye-candy. Colors are punchy, and overall detail and fluidity is actually quite impressive.
Performance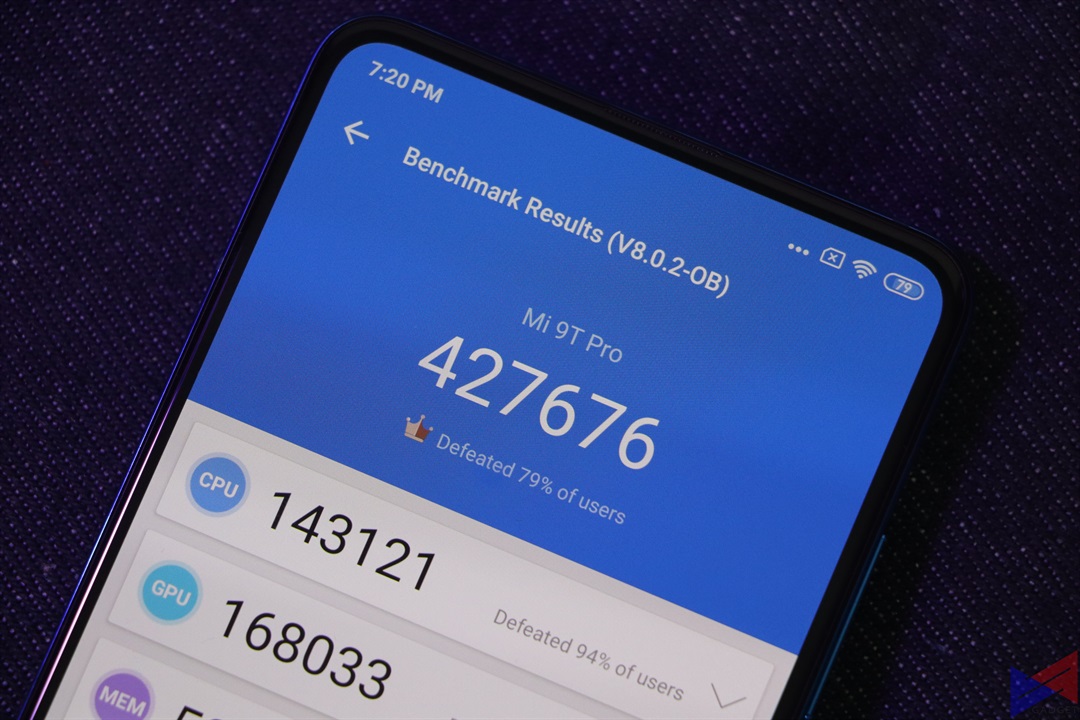 Thanks to a flagship-grade Snapdragon 855 under the hood, you can expect the Mi 9T Pro to perform like a true-blooded flagship on your daily tasks. Actually, even on gaming.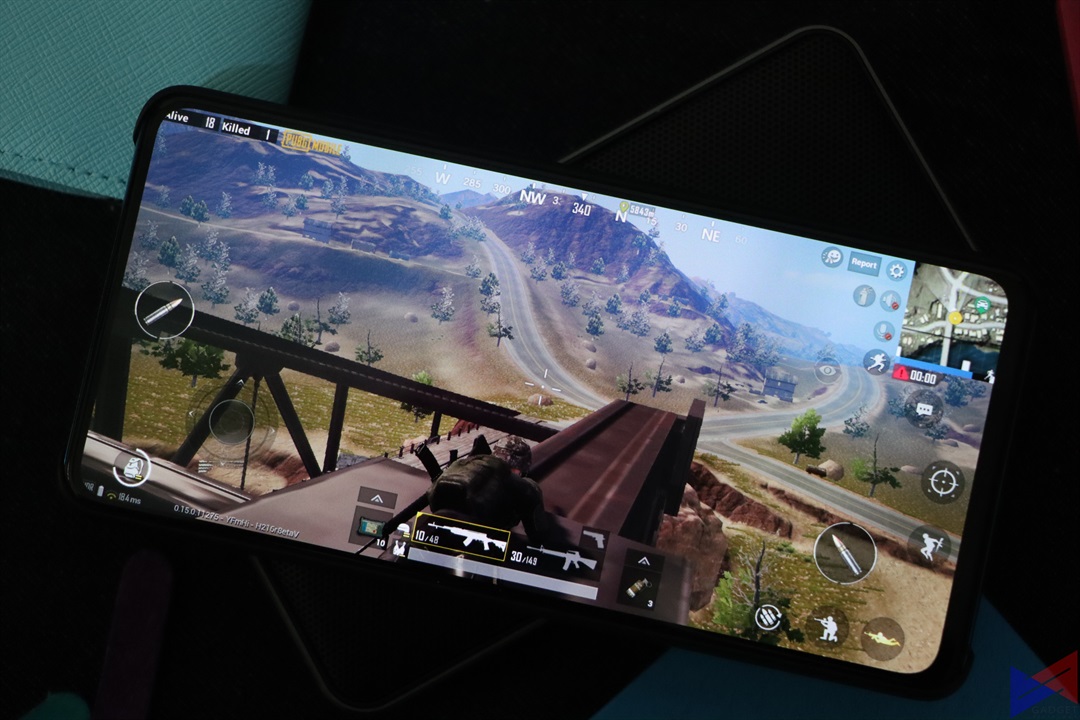 This phone ran every game I threw at it, and it ran them well. CoD Mobile at Max Settings, PUBG Mobile at HDR + Extreme FPS, and Asphalt 9 at its default settings all ran buttery smooth. The back of the phone did get a bit warm after a few minutes of gaming, but not to the point that it's alarming.
Camera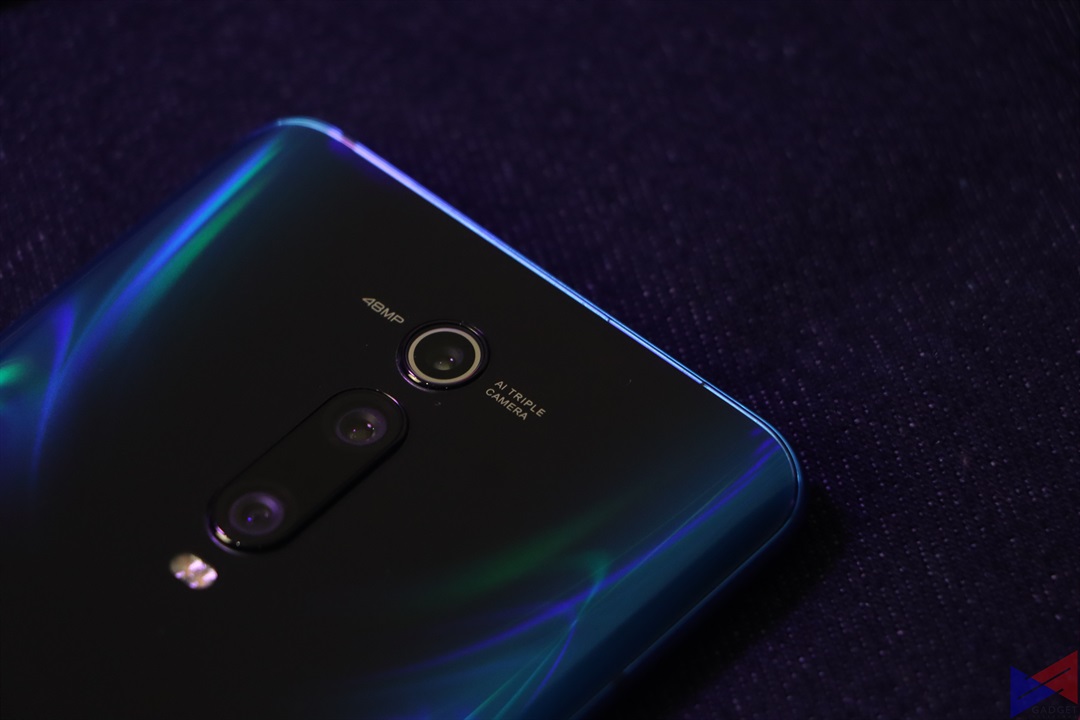 While the Mi 9T doesn't pack the quad-camera system that most of the current mid-rangers have, it can still hold its own in terms of overall quality.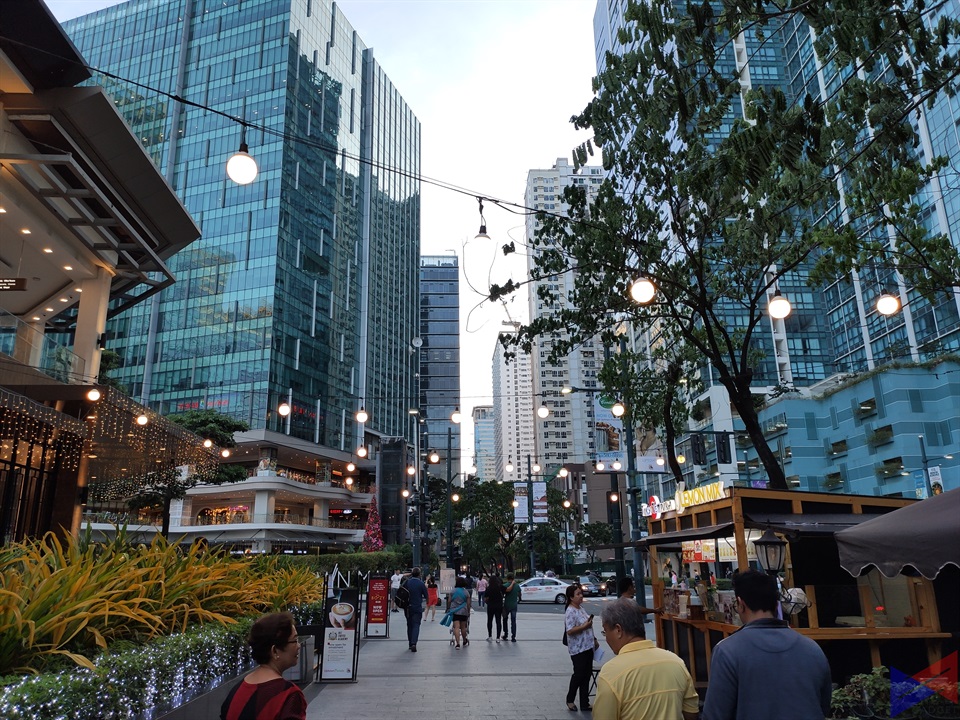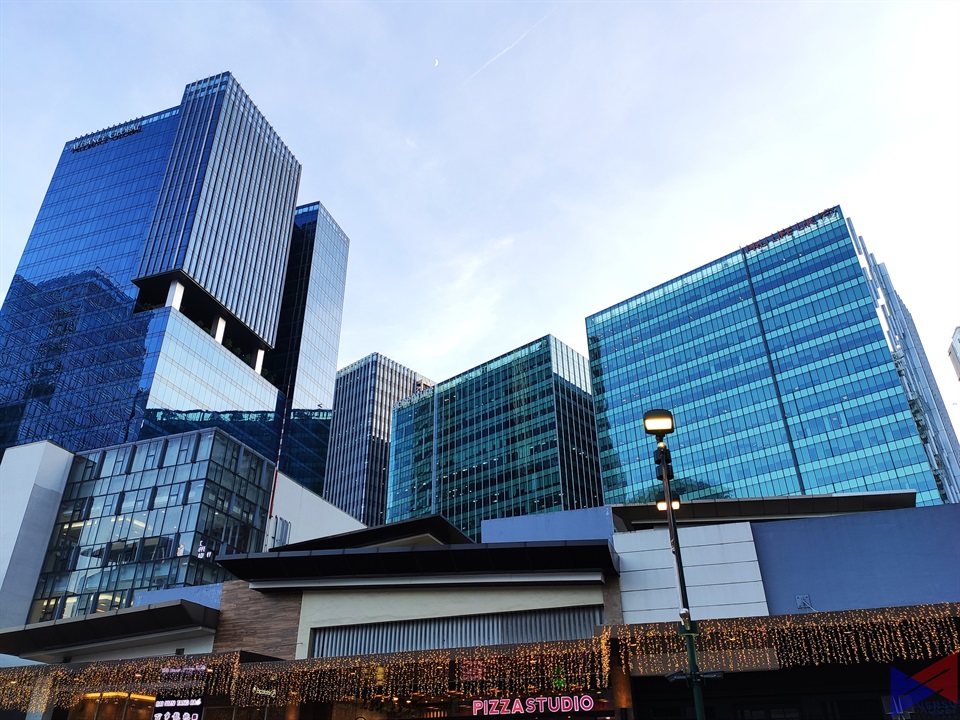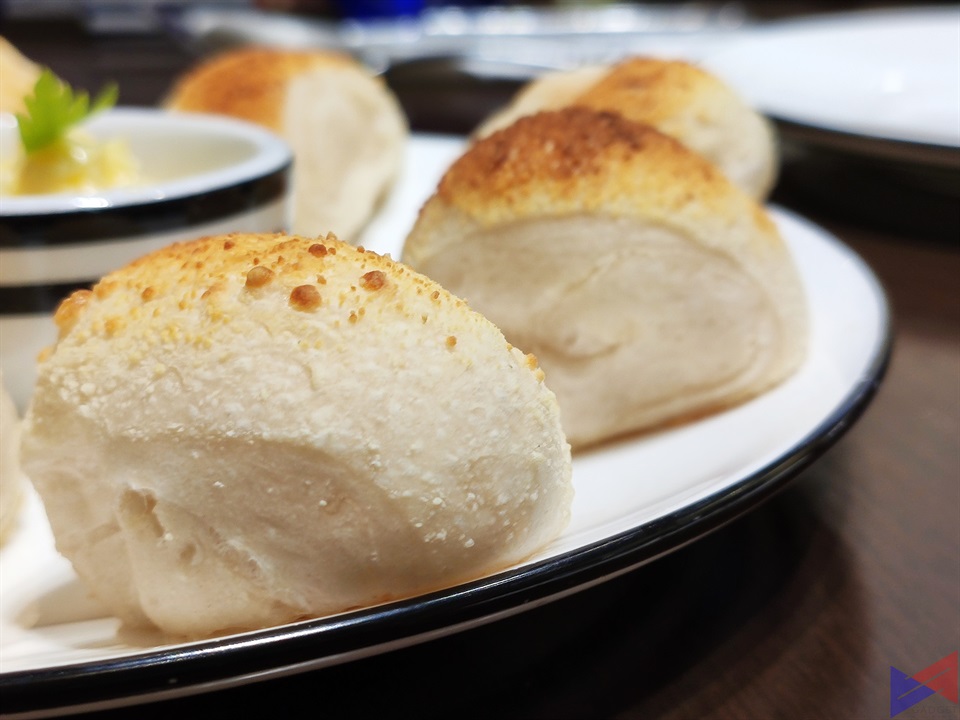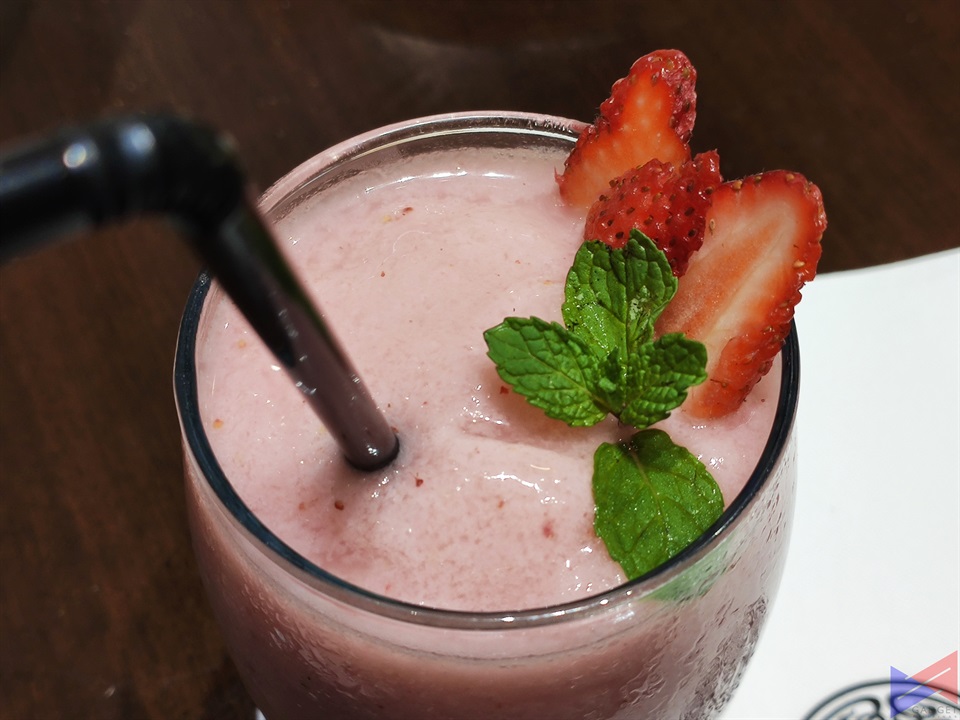 You get two extra shooters apart from the 48MP main sensor, a wide-angle, and a telephoto camera. As far as day shots are concerned, you get plenty of detail, good sharpness and vivid colors. Dynamic range does need some work at times, though.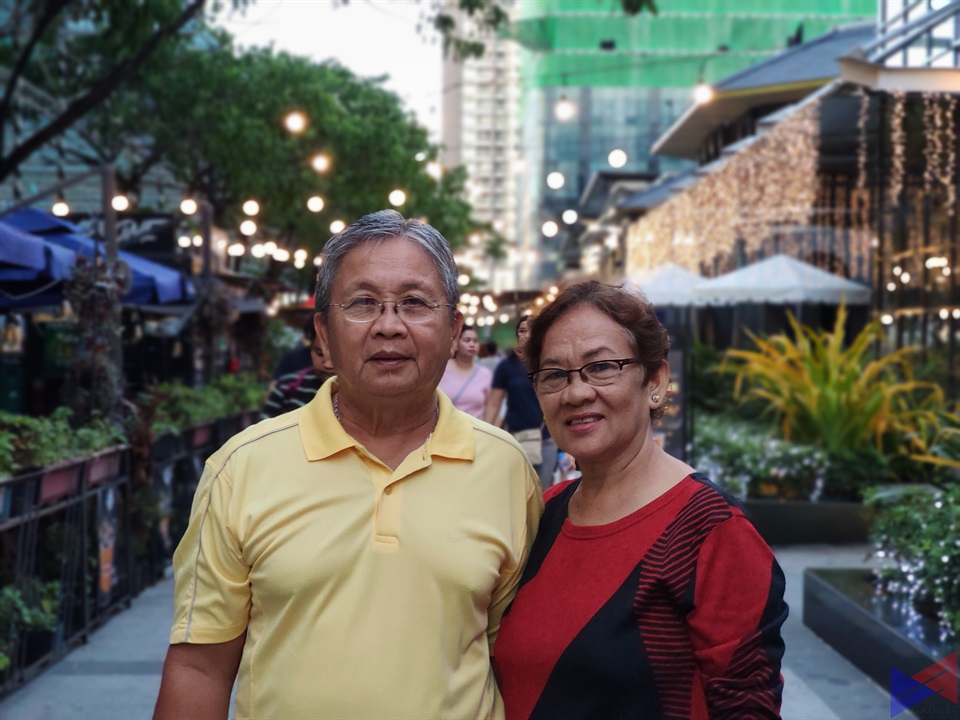 Portrait shots showcase a good level of separation between background and subject, good accuracy and edge-detection. Details are kind of a hit and miss, depending on the lighting condition. Sometimes you'd get a fair amount, and sometimes you'd get a bit more noise than usual. Exposure could also use some work.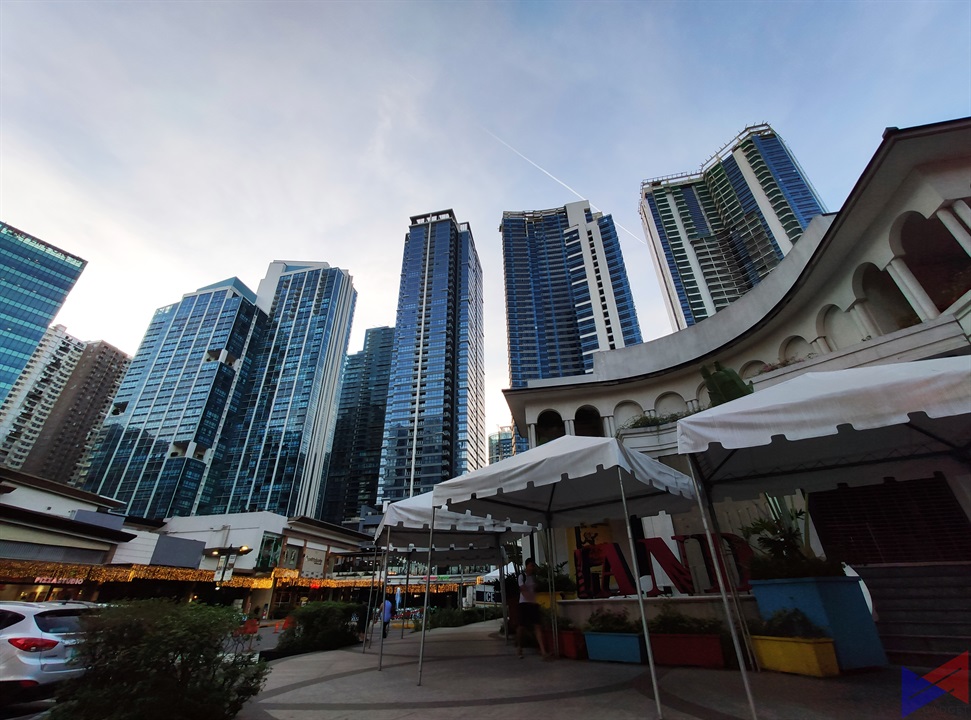 Perhaps the main weakness of the Mi 9T Pro's cameras is its wide-angle camera, which evidently falls short in terms of dynamic range compared to the main sensor. Still, it's a handy tool for adding more to the frame.
The device's dedicated Night Mode allows it to capture low-light shots with skillful control on bright spots. It's also able to retain a good amount of detail. The AI does tend to smudge out the edges rather than show noise.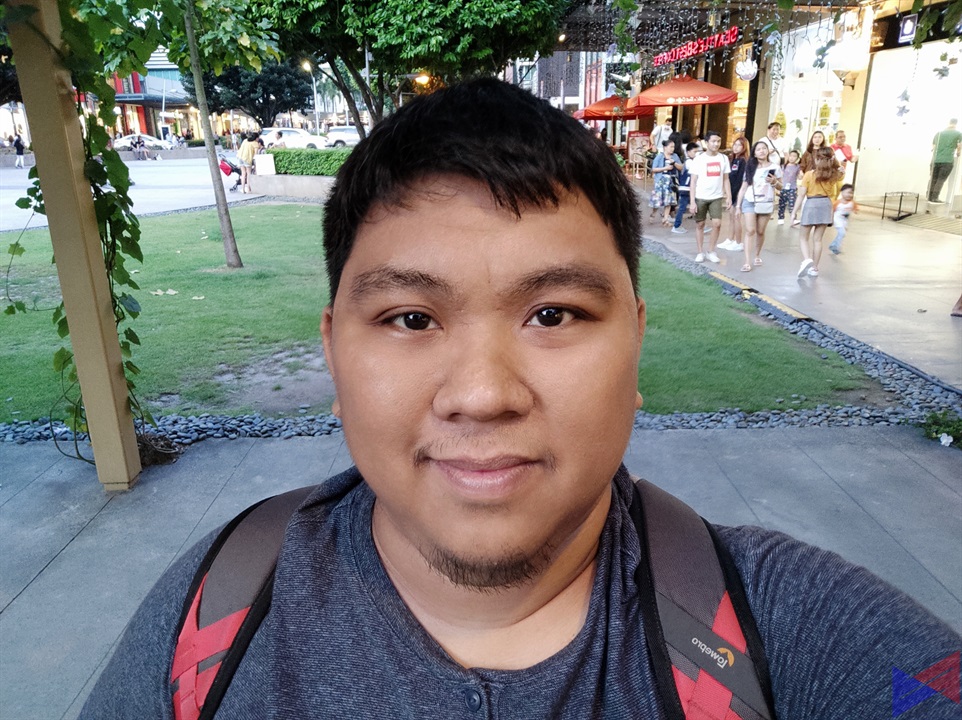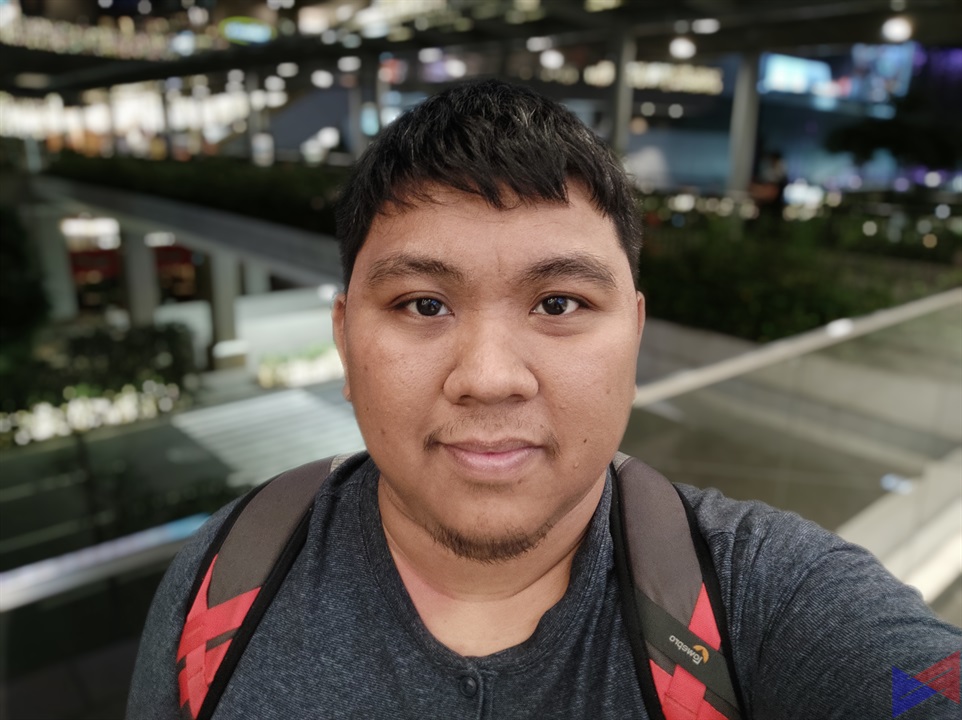 Selfies have evidently improved in terms of overall quality, and now show great detail and texture. Portraits in low-light also showcase a decent depth of field effect and separation, along with impressive edge-detection.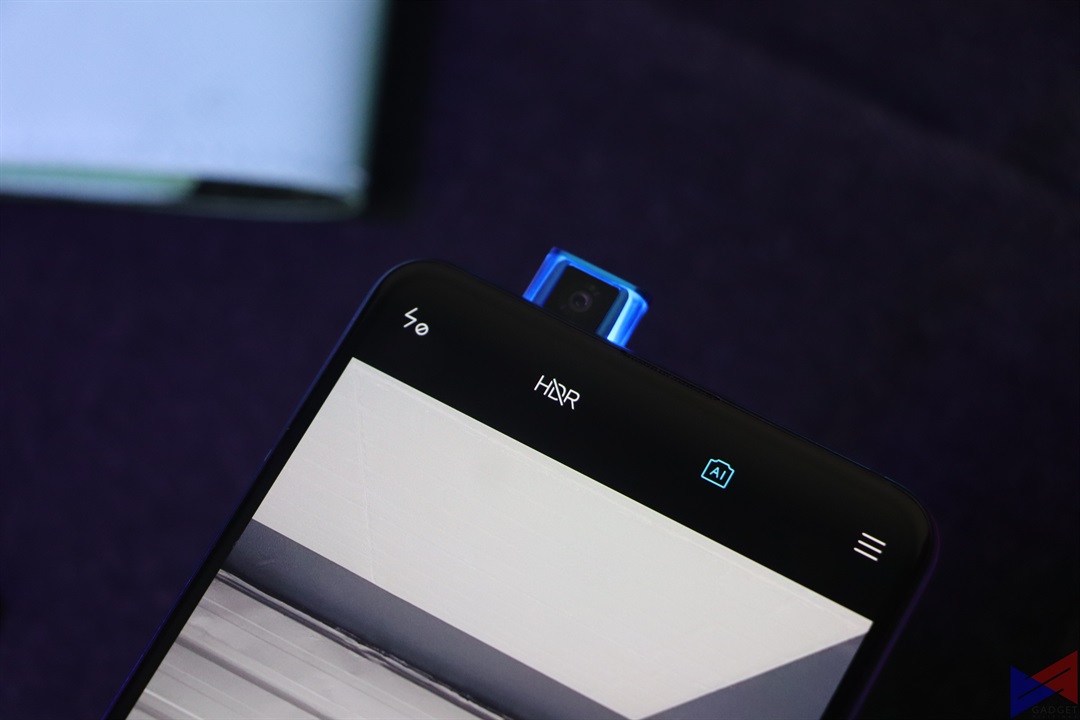 As for the pop-up camera module, if you weren't impressed by the speed of the one in the Mi 9T, chance are, you probably won't be impressed by this one too. It's still noticeably slow to activate and retract.
Software
At the core of the Mi 9T Pro is MIUI 10, running on top of Android 9 Pie. As always, you get the lovely palette of colors and simplistic icons, combined with a number of nifty features.
One is of course, the highly in-demand Dark Mode. Not only does it give a refreshing visual take on the UI, it also exposes any impurities in the display, and saves you a bit of battery too. While it's supposedly a system-wide setting, the Facebook app isn't affected unlike in some other devices.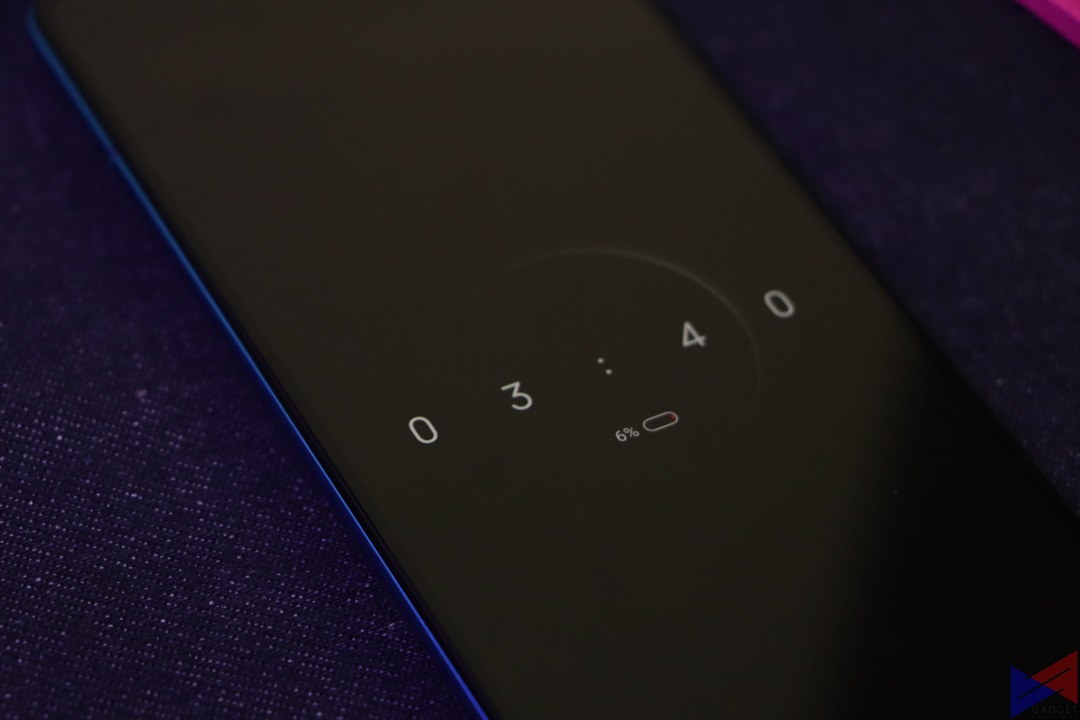 Another nifty feature of this UI is the ability to enable an Always-On Display, which I think should be standard for any smartphone, especially when a lot of OEMs don't seem to care about putting an LED notification light.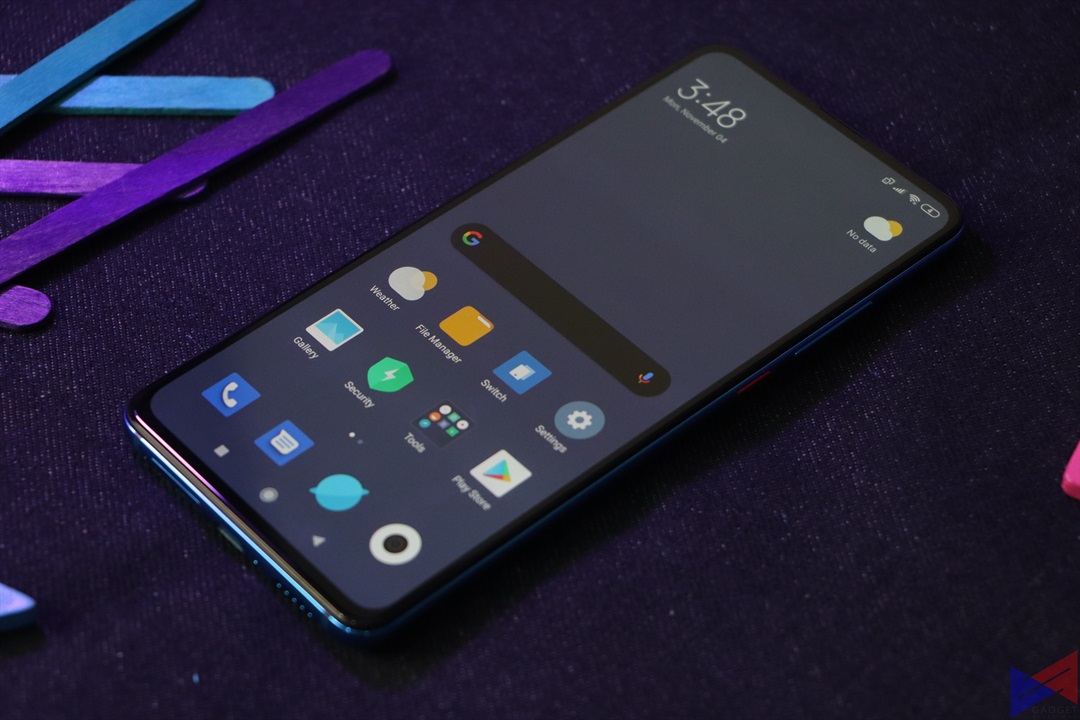 Last but not the least, is Second Space. It basically creates another instance of the UI, which can be accessed by a password. This is very useful if you are, for any reason, about to let someone borrow your phone and you want protection for your important files, among other use cases.
Performance-wise, MIUI runs buttery smooth on the Mi 9T Pro. No lags, no stutters, apps open fast, and it's a breeze switching between running ones.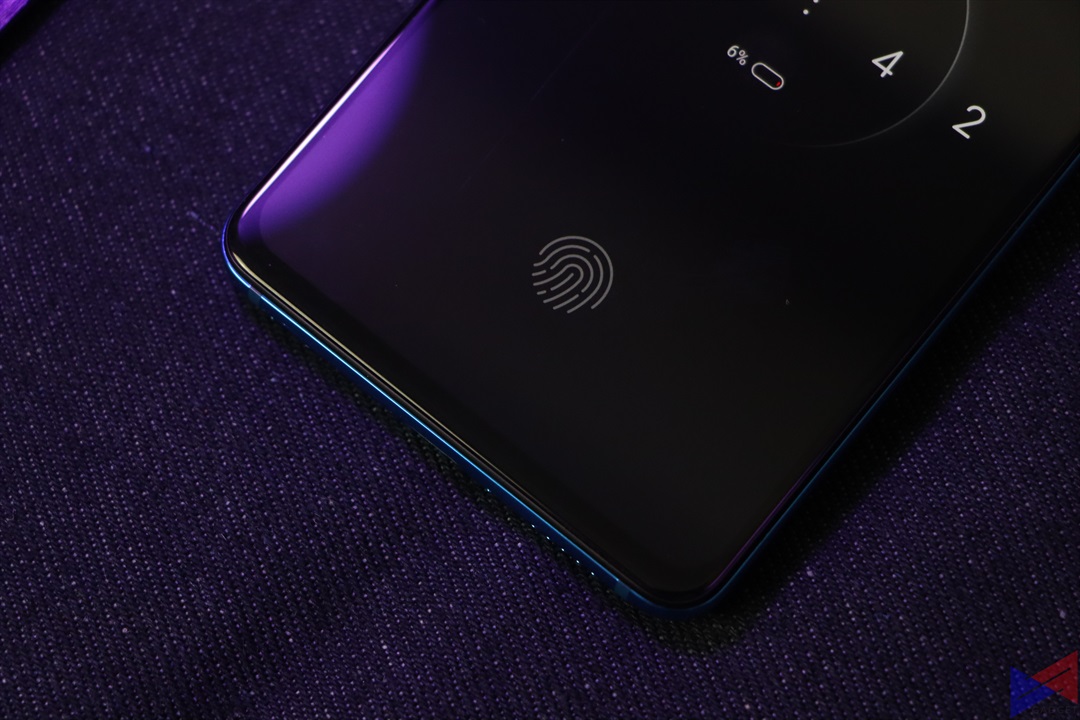 Security-wise, you get the complete suite. The in-display fingerprint scanner isn't the fastest, but it works well for most of the time.
Battery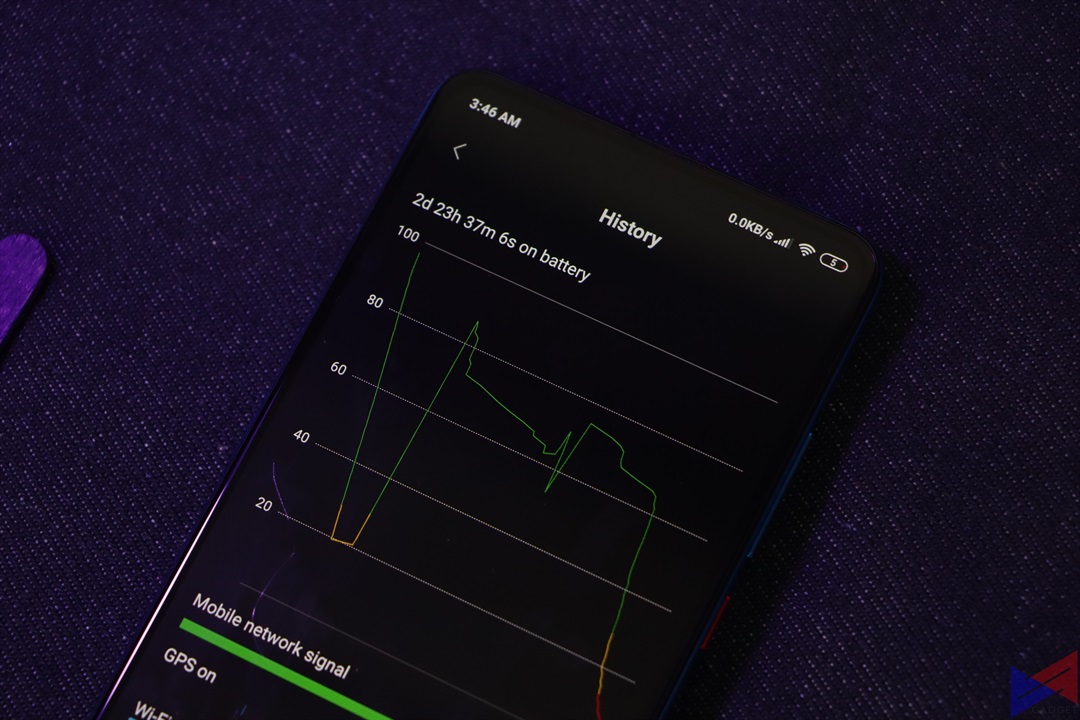 Unfortunately, PCMark, the app that I usually use to measure battery life, crashed on the Mi 9T Pro. But what I can tell you is that this phone can last you at least a whole day of light to moderate use before it runs out of juice.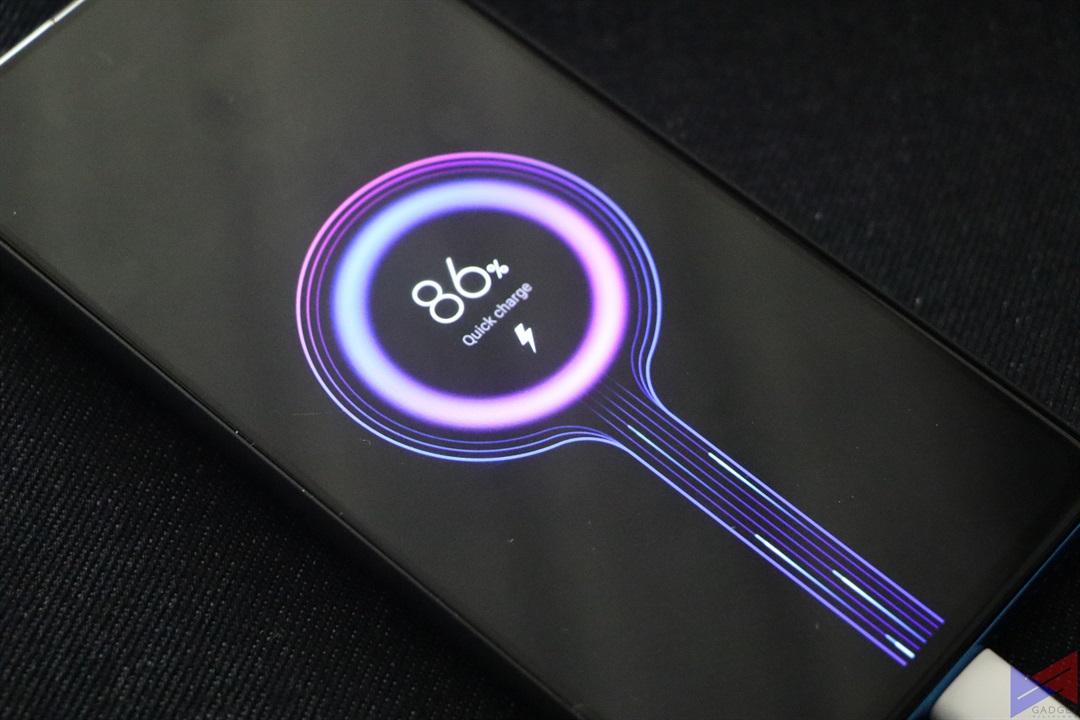 Using the supplied charger, I was able to charge its 4,000mAh power pack from 4% to full in around 1.5 hours, which is pretty quick.
Xiaomi Mi 9T Pro Review
Our Verdict
Of all the "Flagship-Killers" out there right now, the Xiaomi Mi 9T is probably the closest to claiming the throne. Design-wise, I'd say get the black one if you want a more formal, and get the other colors if you want to go Fancy. Either way, it looks and feels every bit as a flagship phone, more than a mid-range. Performance? buttery smooth in daily tasks, and a monster in gaming as well. Unless you really want the fastest chip around (Snapdragon 855+), this will take whatever you throw at it. Except for the very minor issues on its wide-angle camera, this device can take some pretty good shots, and it's even more impressive at night. Don't expect it to match say, the Mate 20 Pro, but it comes close, really close. Add to that, a well-optimized UI, great battery life, and a very competitive price (Starts at PhP18,990). Simply put, if you want premium looks, flagship performance, and slightly less than flagship optics, and don't want to burn a ton of cash, get this one.
What's Good
Great performance across the board
Good camera performance, especially in low-light
Great battery life
Competitively priced
Well-optimized UI
What's Not
Front camera is still a bit too slow to activate and retract
Wide-angle camera falls short in dynamic range
Notification light placement is a bit off
Portrait mode can be a hit and miss in terms of detail