"In challenging times, one must stand their ground and be resilient." That is the entire vibe that I felt yesterday, at Huawei's first APAC Developer Day held in Singapore, where the company showcased its entire Ecosystem of services, products, capabilities, and apps.
You see, the company has been in the spotlight for quite some time now, for issues that I will no longer expound on, as it has been mentioned a lot of times, and while the absence of Google Services on its devices will no doubt hit them hard, Huawei seems to be really confident in their preparations for such a scenario.
In fact, the event basically says. "We know the situation, but we've prepared for it. Here's what we can do, and here's what we can offer those who want to invest in our ecosystem." It's an open invite.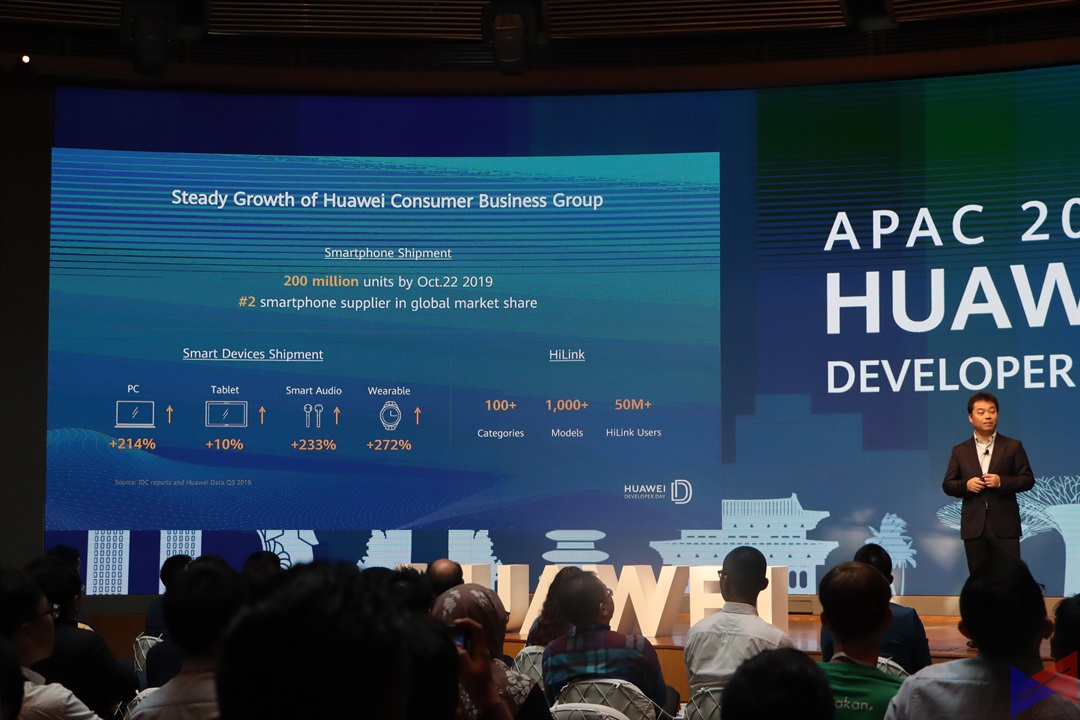 In fact, Huawei Consumer Business Group continues to grow strong in the global market. Huawei is the second largest smartphone manufacturer, exceeding 200 million units shipped from January to October of 2019. Other business areas also saw growth – PC, smart audio, and the wearable segment.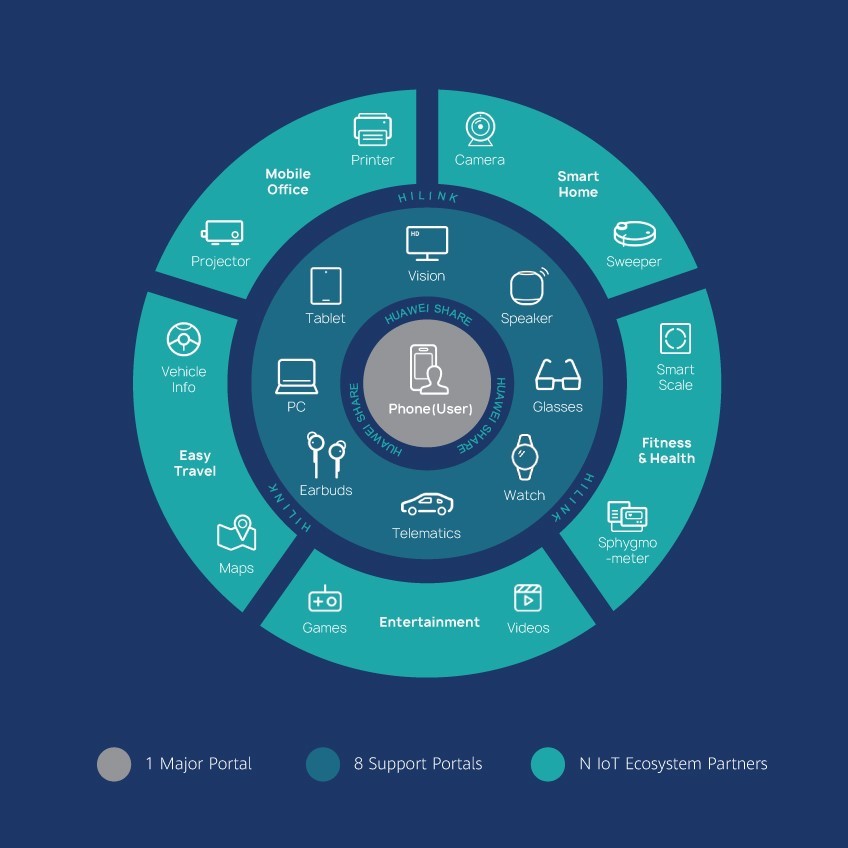 They also introduced their 1+8+N Strategy, in which the Smartphone serves as the center, supported by eight devices for a complete IoT environment.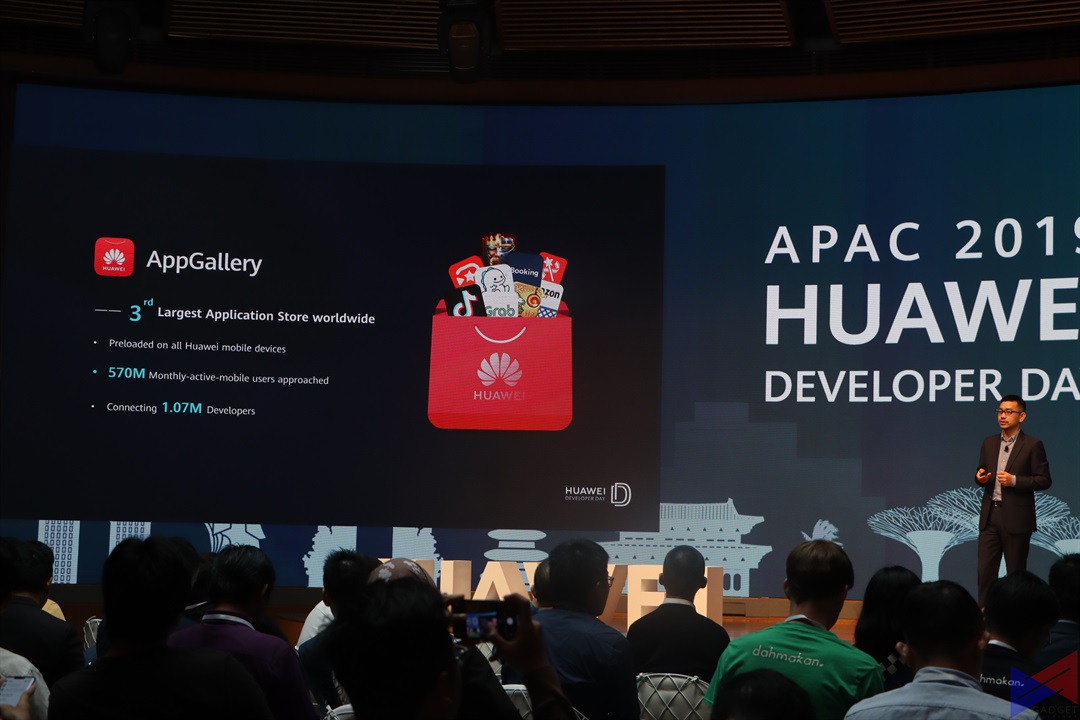 Huawei's ecosystem serves more than 570 million global users in over 170 countries. Huawei Mobile Services also achieved 390 million global monthly active users of the App Gallery, as of Q3 of 2019, with more than 180 billion app downloads since 2018.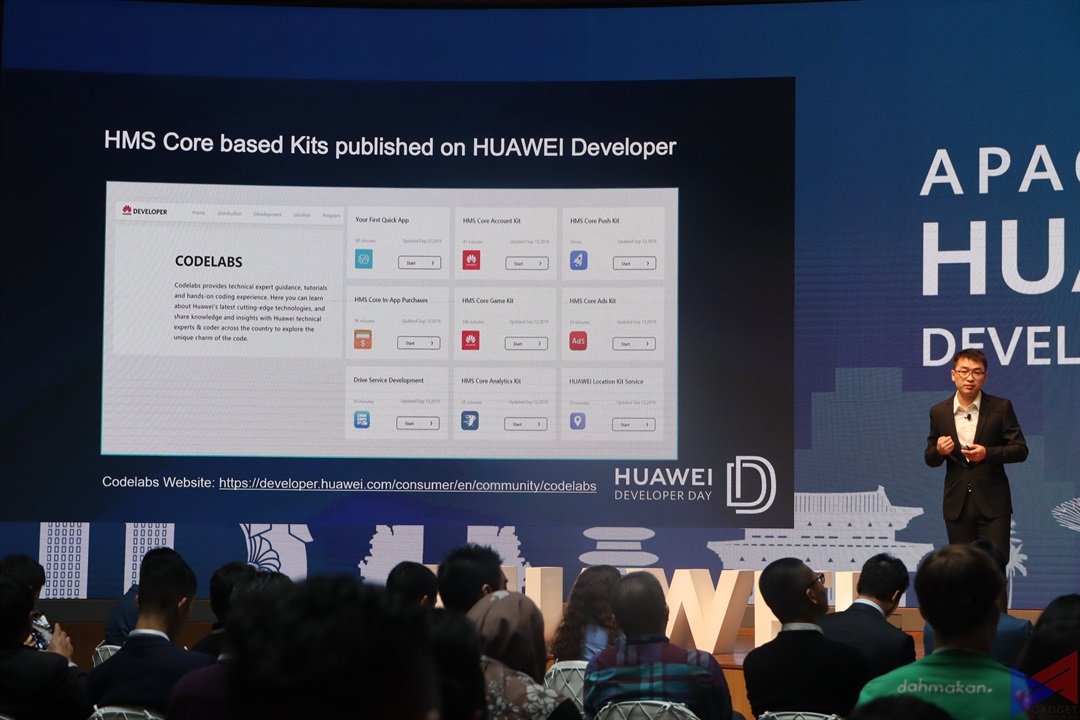 With 1.07 million developers registered with HMS, and over 50,000 apps already integrated to the HMS Core, which basically helps to create a version of the app that works with Huawei devices, the company is extending its invitation for those who want to invest in their platform by making resources more accessible for the APAC markets, to the benefit of content providers and app developers to make their services available globally.
In addition to the current HMS services available to the APAC markets (App Gallery, Browser, Assistant, Mobile Cloud, and Quick App, Huawei announced that it'll be bringing more services to APAC countries.
Video and Music – We already have this in our device, so these may be subscription-based.
Member Center – Already available in PH, and can be downloaded via App Gallery.
Mobile Cloud – We're expecting an update for subscription-based storage.
To strengthen the growth of its ecosystem, Huawei has also opened it device-chipset-cloud abilities for global developers via its developer website. This means developers now have full access to services including HMS Core, HMS Capabilities, and HMS Connect.
HMS Core is a collection of frameworks that lets developers create a version of an app that is compatible with Huawei devices, shortening the development process and reducing cost.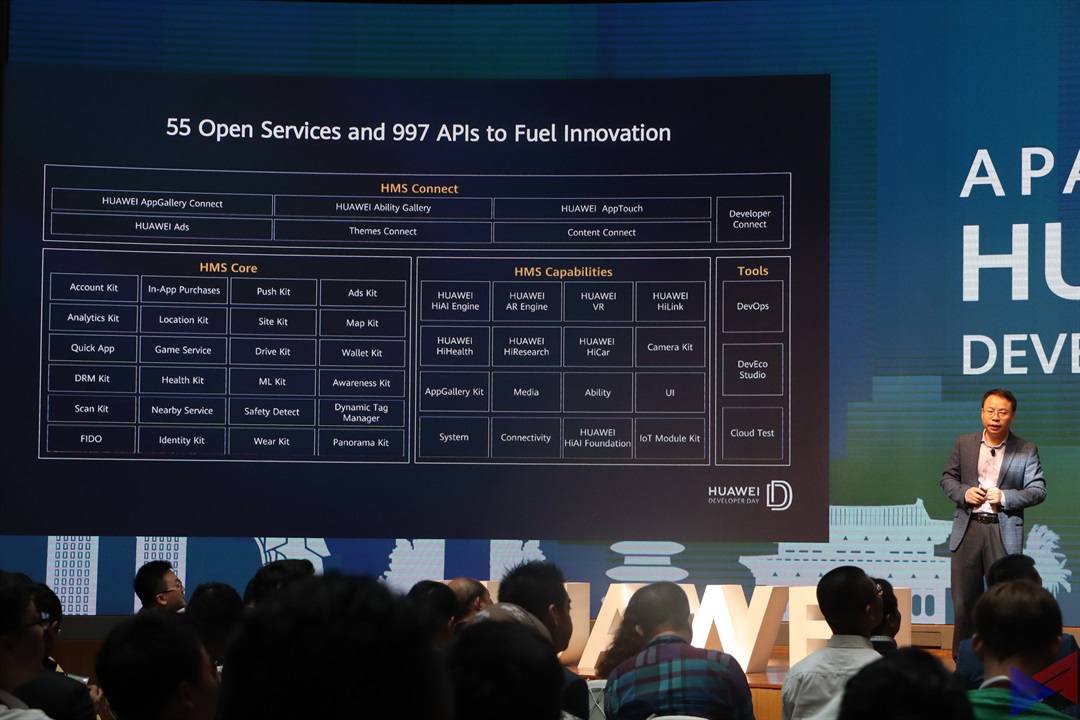 A total of 24 HMS Core Kits, 55 services, and 997 APIs will be available in APAC markets in 2020, These include Map Kit, Location Kit, Awareness Kit, Scan Kit, Quick App and more. The HMS Core also supports value-added functions for user expansion and service monetisation.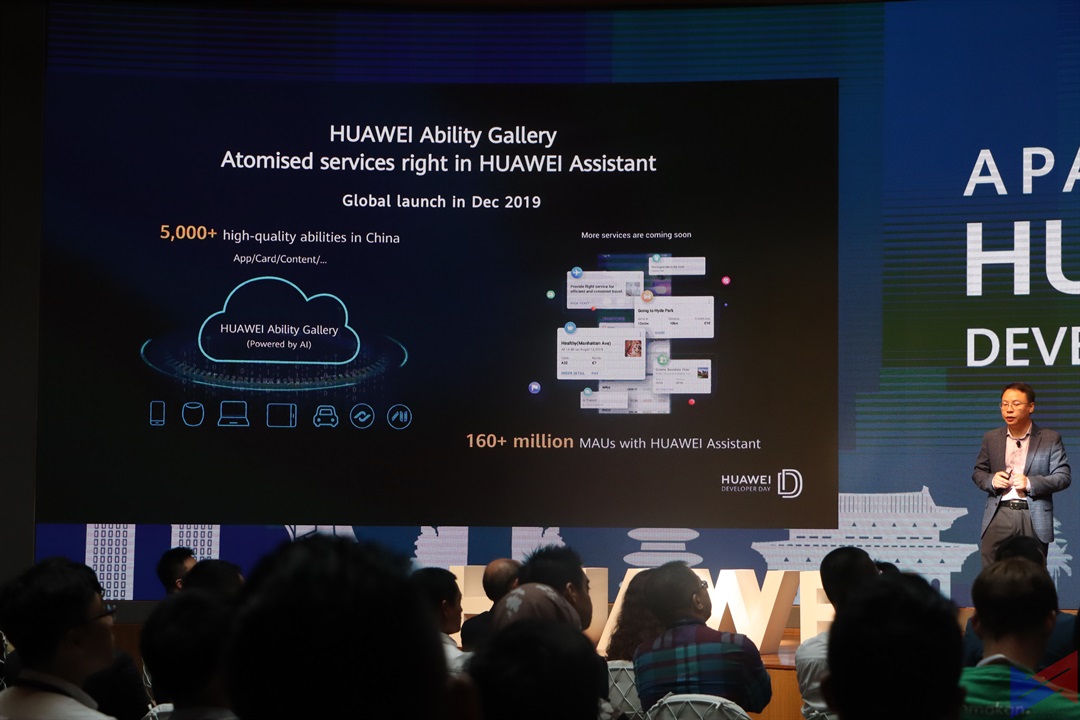 Set for a global launch in December, Huawei Ability Gallery is a unified platform for integrating and distributing services, as well as aggregating traffic across platforms, taking advantage of AI-powered distribution service.
Once integrated onto the App Gallery, the service can be distributed through multiple touchpoints on Huawei devices such as HUAWEI Assistant, HUAWEI Browser, HUAWEI HiVoice.
So what exactly is in store for developers, aside from having access to the full suite of services? well, quite a lot. The company has invested a total of 1 billion US dollars to it Shining Star program, which basically supports the efforts of developers around the world through training, innovation supports and marketing resources to apps and services that are related to AI, AR/VR, and IoT.
Student incubation programs such as DigiX Geek Contest, AI Internship and Campus Ambassador are also set to be rolled out to encourage innovation among young developers.
Those eligible will even get incentive supports for development innovation, user growth and marketing, among other aspects.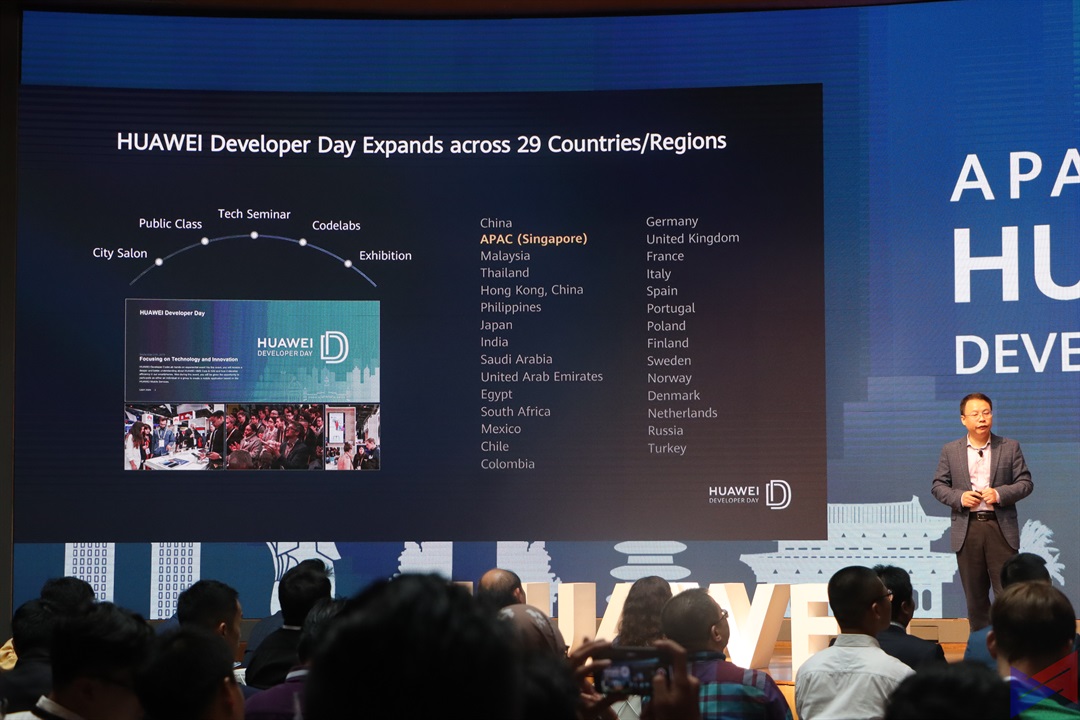 Huawei will also be holding a Developer Day in several key locations in the region, which will involve technical workshops, tech-trend analysis, case studies, and the latest industry insights.
The DigiX Lab is also set to open in Singapore in 2020. It's a laboratory that's equipped with HMS Core, AR, VR, AI, CameraKit, Huawei Ability Gallery, and other resources for developers to test their services remotely.
All in all, we do hope that through this showcase, Huawei will be able to attract more developers to invest in its platform.
Emman has been writing technical and feature articles since 2010. Prior to this, he became one of the instructors at Asia Pacific College in 2008, and eventually landed a job as Business Analyst and Technical Writer at Integrated Open Source Solutions for almost 3 years.