The Cherry Mobile Flare S8 is the latest device to join the more popular Cherry Mobile Flare series. It was released earlier this year alongside the Cherry Mobile Flare S8 Pro and the Flare S8 Plus. Being the base version of the three Flare S8 devices, the Flare S8 provides decent specs for a more entry-level price point.
The Flare S8 is priced at PHP 3999 and definitely doesn't look like its price.
Design and Build
The Cherry Mobile Flare S8 is a sleek device with a glossy polycarbonate body. On the front is its 6.26-inch HD+ display with a notch up top for its front camera and the headset grill on top.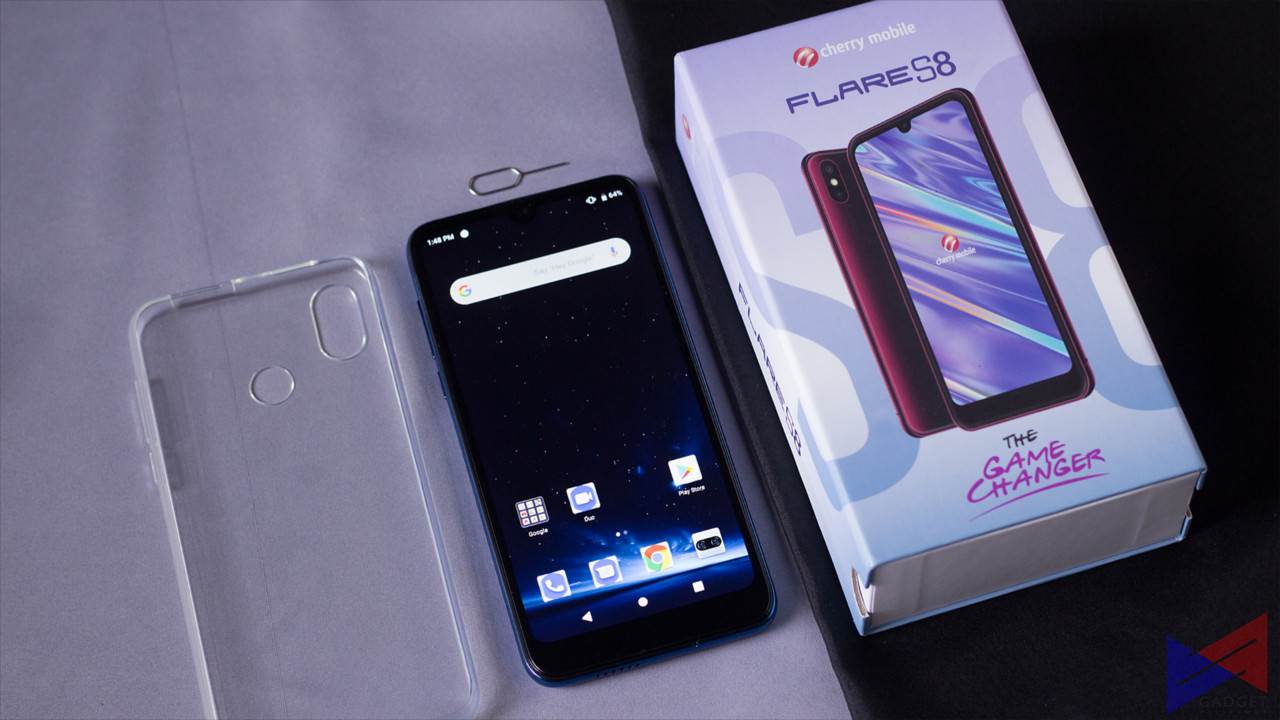 Turning the device around reveals its dual camera setup on the upper left-hand corner and the fingerprint sensor below it. The back is quite the fingerprint magnet because of its glossy finish. Thankfully, it comes with a jelly case out of the box. One thing that stands out when looking at the Flare S8 from the back is its fingerprint scanner which just doesn't quite match the gradient purple/blue color of the device.
On top of the device is a micro-USB port and the 3.5mm audio jack, which is pretty unique since most phones have at least the USB port on the bottom. At the bottom is a mic and speaker grille, while the volume rocker and power button are placed on the left side.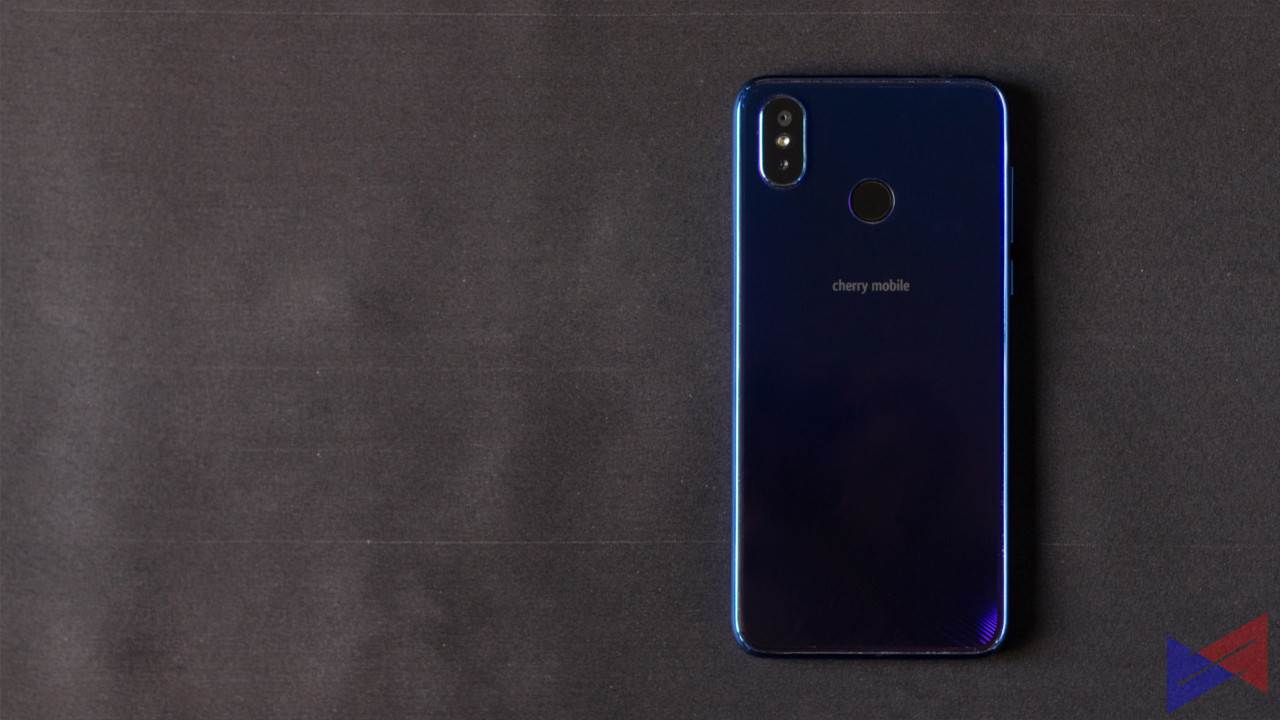 Overall, the Flare S8 doesn't feel like an entry-level phone. It has a good size to it and is pretty light as well. I would've preferred the speaker grille to be on the right side instead of the left because my finger tended to cover it when in landscape mode. The phone also has quite a chin, which is handy while holding the phone in landscape mode, but having it trimmed just a tad bit wouldn't hurt.
Performance
The Flare S8 is packed with a MediaTek Helio P23 with 3GB RAM and 32GB internal storage. Sure, 32GB internal storage doesn't sound too big, especially nowadays, but it can be expanded to up to 128GB via microSD. The downside to it all, however, is that you either have a microSD or a second SIM in there.
The combination of an Helio P23 and 3GB of RAM holds up with everyday tasks like social media and your everyday media consumption (Netflix, Youtube, and Spotify). I did experience the occasional lag but when doing heavier tasks.
The speaker is pretty loud albeit the quality isn't too good. I'd suggest plugging in your earphones of choice for better quality.
We did try out a few games on the Flare S8 including Mobile Legends: Bang Bang, Call of Duty Mobile, and Ragnarok M. The phone handled Mobile Legends: Bang Bang and other low to mid graphic reliant games well but struggled with Call of Duty Mobile. There were frame drops even on low settings in the middle of the game and sometimes upon respawn.
The 2800mAh battery is pretty small. Prepare to charge the Flare S8 at least once or twice a day even with medium usage.
Camera
As far as the camera goes, the Flare S8 packs a dual rear 13MP main and 2MP secondary camera, along with a 13MP front camera.
The rear camera has a variety of modes such as Panorama, GIF, Beauty Video, Pro, Time Lapse, Beauty, and of course, Bokeh. It also features AI and filters for those that want those.
The Flare S8 delivers quite good photos in well-lit and moderately-lit settings but struggles in dim to dark environments. Be prepared to hold your phones for a while in order to get better photos in darker settings.
The front camera, like the rear camera, struggles in dimmer settings but performs well in a brighter environment.
Camera-wise it's good enough for social media.
Software
The Flare S8 runs on Cherry OS V2.0 Android 9.0 Pie out of the box and it's one of the lighter skins on top of Android.
Cherry OS doesn't have much bloatware. Some of the pre-installed apps include Themes, Game Booster, and FM Radio. Game Booster is pretty nifty because it frees up some hardware load when you're about to game which helps with performance. The FM Radio app is a nice addition especially when you don't have data on hand.
I appreciate that Cherry OS V2.0 is a pretty light addition to Android. The Themes app also provides more customization if the base Cherry OS look just doesn't cut it for you.
Photos of the phone courtesy of Rianne Ronquillo
Cherry Mobile Flare S8 Review
Our Verdict
If you need a phone that can handle social media, media consumption, and Mobile Legends, this is a good phone to buy. At just PHP 3,999, the Cherry Flare S8 is a good daily driver especially for those on a tighter budget or those that just want a simple phone for day-to-day use. Its specs are pretty good at the price point.
What's Good
Good price for the specs
Sleek design
Decent camera
Comfortable feel in the hands
What's Not
Audio quality is just alright
Camera takes quite a while to focus
Hybrid SIM card tray
Relatively small battery