HMD Global has one of most respected brands when it comes to timely and regular software updates to its devices. In fact, its entire portfolio of compatible devices are running Pie.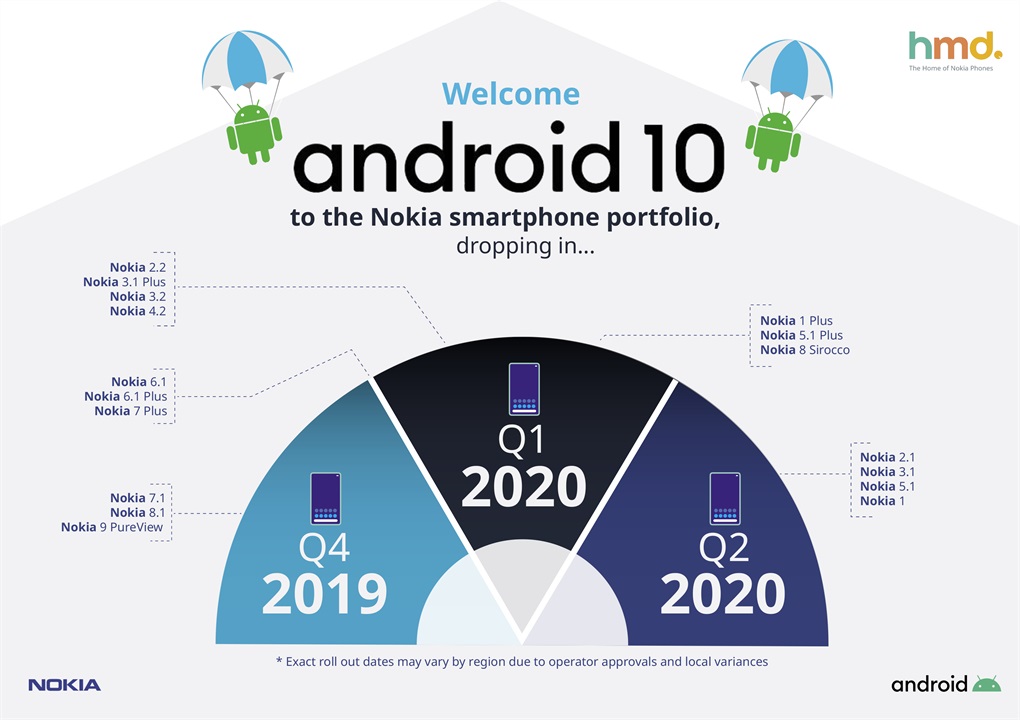 The brand has recently released its Android 10 roadmap, revealing which devices are scheduled to receive the update first. and so-on.
According to the roadmap, the Nokia 7.1, Nokia 8.1, and Nokia 9 PureView will get the update first in Q4 of 2019. Next would be the Nokia 6.1, Nokia 6.1 Plus, and the Nokia 7 Plus.
The Nokia 2.2, Nokia 3.1 Plus, Nokia 3.2, and Nokia 4.2 will get it in Q1 of 2020, along with the Nokia 1 Plus, Nokia 5.1 Plus, and Nokia 8 Sirocco. The Nokia 2.1, Nokia 3.1, Nokia 5.1, and Nokia 1 will then receive the update in Q2 of 2020.
What's surprising about this roadmap is that they actually bothered to update devices like the Nokia 1. That's commitment to deliver the latest updates for every device that can get it.
Of course, the exact rollout dates may vary due to other factors, and may be gradual, so chances are not everyone will get it at the same time.
Emman has been writing technical and feature articles since 2010. Prior to this, he became one of the instructors at Asia Pacific College in 2008, and eventually landed a job as Business Analyst and Technical Writer at Integrated Open Source Solutions for almost 3 years.