Apple has unveiled the latest in the iPhone series with the iPhone 11, iPhone 11 Pro, and the iPhone 11 Pro Max.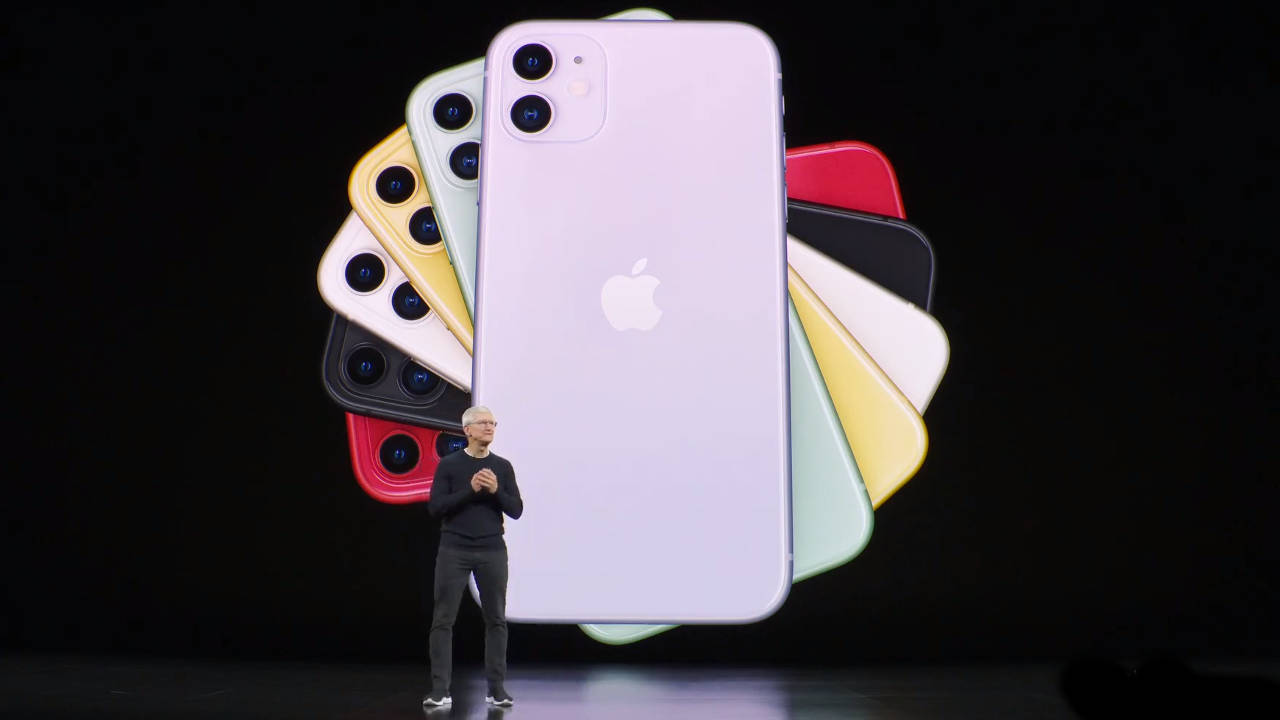 The iPhone 11 has a glass front and back with anodized aluminum and comes in six new colors: purple, white, black, green, yellow, and product red. The iPhone 11 Pro and iPhone 11 Pro Max has a textured matte stainless steel body with glass front. The Pro and Pro Max come in Midnight Green, Space, Grey, Silver, and Gold.
All three phones are powered by the latest A13 Bionic processor, the fastest smartphone CPU and an upgrade to the A12 Bionic.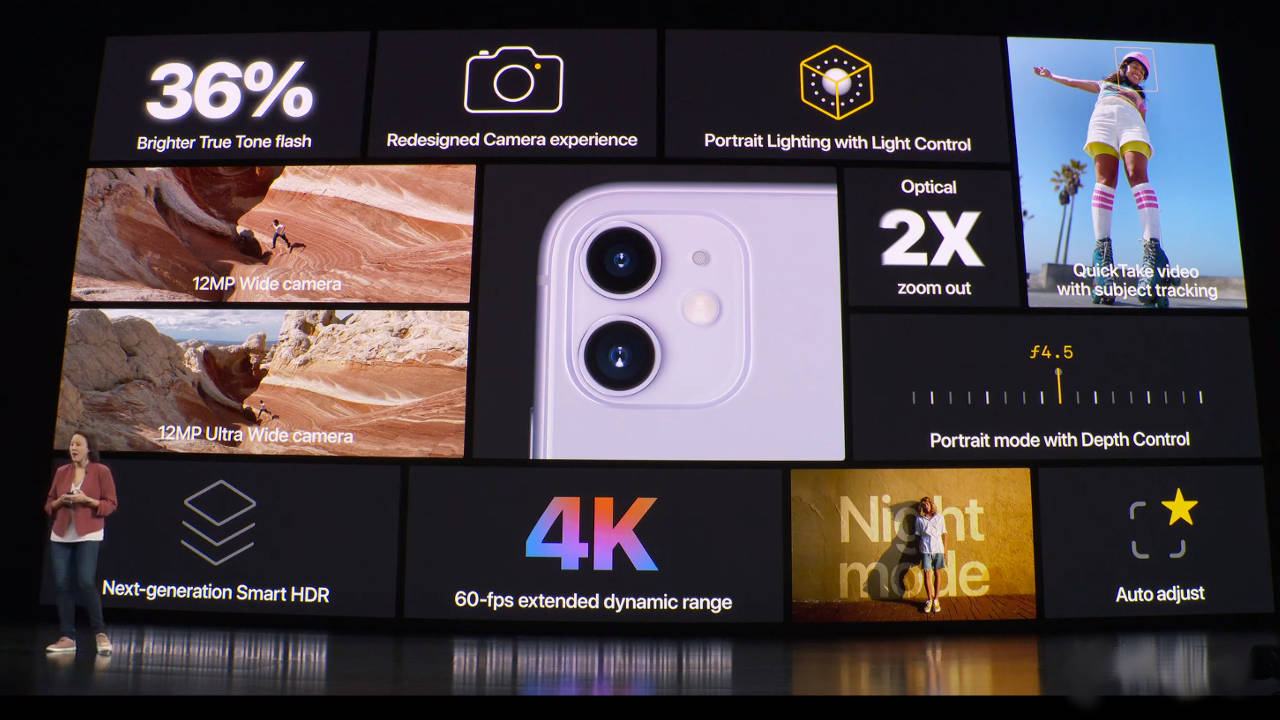 The iPhone 11 has a 6.1-inch liquid retina display with spatial audio and Dolby Atmos. It has a 12MP front camera with slow-mo mode for 'slofies'.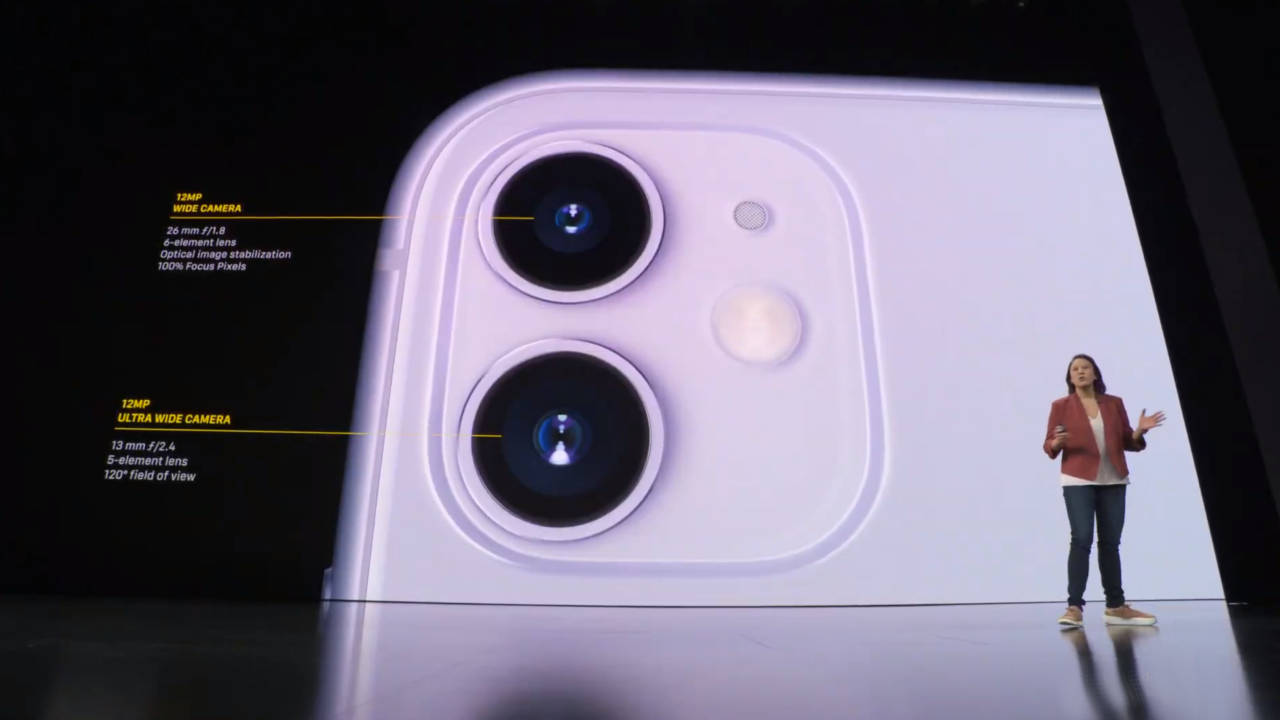 The defining feature of the iPhone 11 is the dual rear camera with a 12MP wide camera lens with f/1.8 aperture and a 12MP ultra-wide camera with f/2.4 aperture. The rear cameras feature Night Mode with adaptive bracketing for drastically improved low-light images. Quick Take allows you to take quick video by tapping and holding the shutter button. Speaking of videos, all cameras support up to 4K resolution in 60 fps.
The iPhone 11 Pro has a 5.8-inch screen, while the 11 Pro Max comes with a 6.5-inch display. The two Pro models use a new OLED panel which Apple calls 'Super Retina XDR display'.
On the rear, the iPhone 11 Pro and 11 Pro Max features three cameras starting with a 12MP wide camera, coupled by a 12MP telephoto lens, and a 12MP ultra-wide lens. The telephoto lens gives the Pro 4x optical zoom. These also feature the Night Mode and Quick Take as well.
The Pro version will also be getting a new Deep Fusion feature later this year that shoots 9 images, selects the best pixels, and fuses the photo together.
The iPhone 11 is priced at USD 699 (around PHP 36,400), while the iPhone 11 Pro and iPhone 11 Pro Max are priced at USD 999 (around PHP 52,000) and USD 1099 (around PHP 57,200), respectively.