Are you an aspiring vlogger who wants to take the Internet by storm? do you want to learn from the most influential vloggers on how to come up with engaging and compelling content on YouTube?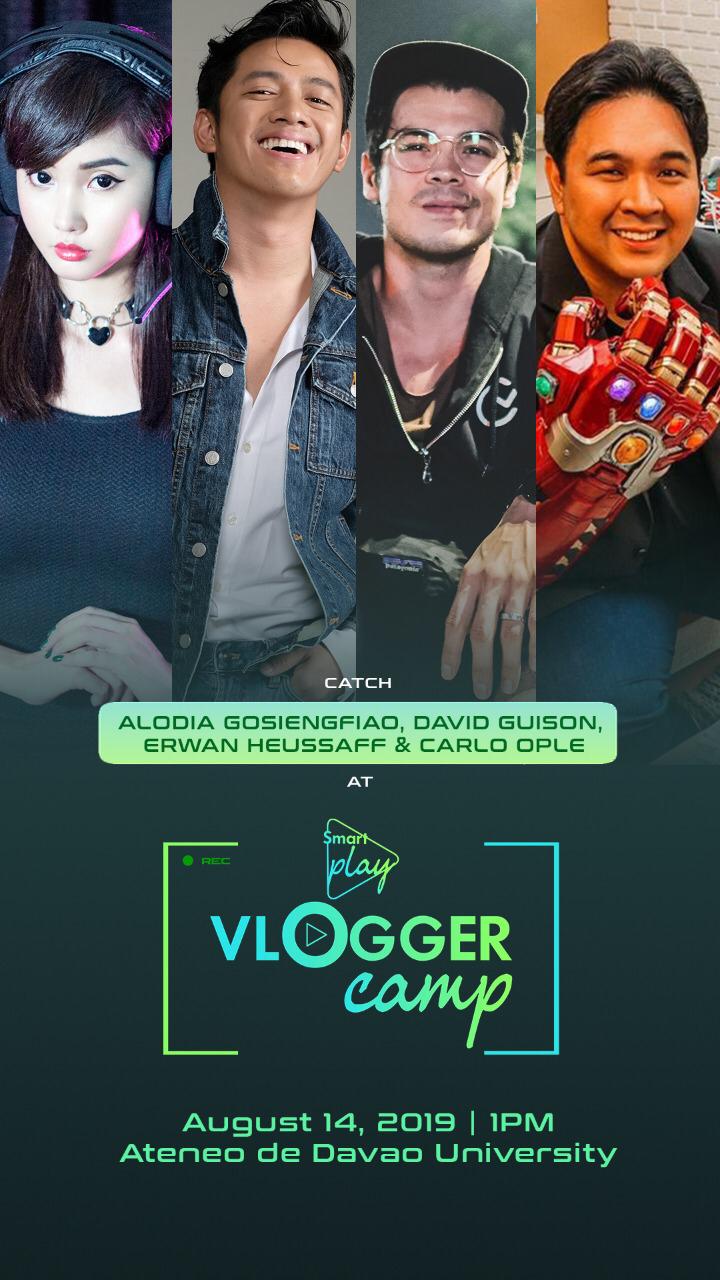 Well, this is your time to shine, as Smart brings you Smart Play: Vlogger Camp! a one-of-a-kind convention that brings together the finest vloggers in the country to a school near you, so you can learn and perfect the basics of vlogging, and eventually create content that will capture the attention of millions online.
"Smart has always been at the forefront when it comes to enabling the Filipinos' passions be it in entrepreneurship, entertainment, sports or lifestyle. We've always strived hard to arm our consumers with services that help them digitize their routines. This time, we want to equip the country's future vloggers with the right tools and know-how to kick-start a career in vlogging. Here's where Smart Play: Vlogger Camp plays a crucial role." 
– Carlo Endaya, Department Head/VP, Smart Consumer Marketing
The list of vloggers include – Erwan Heussaff, Alodia Gosiengfiao, David Guison and Carlo Ople, all of whom will talk about the many aspects of content creation – from the how-to's of video equipment, to making money off your content!
Smart Play: Vlogger Camp is set to kick-off on August 14 at the Ateneo De Davao University, with other universities to follow.
To join the camp:
Go to this page: https://smart.com.ph/Pages/smartplay
Register to Giga Video 99 or Giga Video+ 149 and wait for the confirmation email,
Follow the instructions in the email to continue your registration;
Wait for the final email containing your e-ticket, which you'll present at the event.
You can also catch on-ground registration booths in schools to buy tickets.
For more info and updates on Smart Play: Vlogger Camp, visit https://smart.com.ph/Pages/smartplay.
Emman has been writing technical and feature articles since 2010. Prior to this, he became one of the instructors at Asia Pacific College in 2008, and eventually landed a job as Business Analyst and Technical Writer at Integrated Open Source Solutions for almost 3 years.