Sony recently revealed 4 fantastic new colors of their Dualshock 4 wireless controller which was pegged for a general "Fall 2019" release date. Today, Sony Interactive Entertainment Singapore Private Limited (SIES) announced that these Limited Edition colors will hit retail on September 6, 2019! Check out the video below:
With the release of the Orange Sunset colorway along with Berry Blue and Alpine Green variants, Dualshock controllers have been receiving much love in terms of great colors and this batch is no different. Releasing in Electric Purple, Red Camouflage, Titanium Blue, and our personal favorite Rose Gold, this latest batch of wireless controllers will be available at the suggested retail price of PHP3,490 while stocks last.
But wait, there's more! SIES will also be releasing the limited Gold Wireless Headset – Rose Gold Edition in late October 2019. The sleek metallic headset offers the same audio features that players have come to love of the Gold Wireless Headset, but boasts a Rose Gold metallic finish on the headband, and PlayStation Shapes Logo on the inside.
The limited wireless headset will be available at the suggested retail price of PHP 5,980.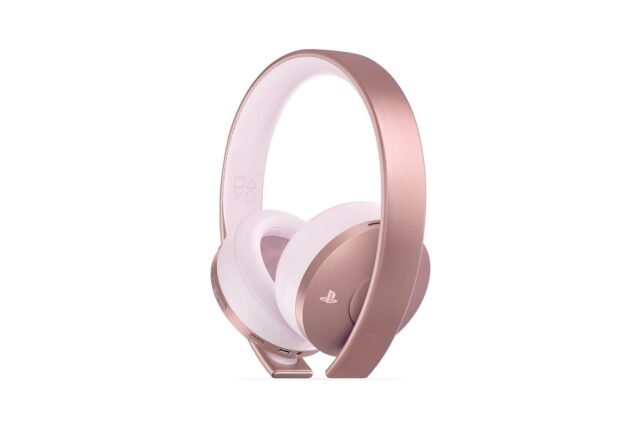 We can safely say we don't necessarily need these but absolutely want every single one of them! Are you planning on picking any of them up when they release? We're surely getting our hands on the Rose Gold set!
Videogame Content Editor. A father and gamer. Would gladly trade what's left of his soul to witness a Final Fantasy 6 and Xenogears remake done during his lifetime.