Let's face it, a lot of people today are still not able to invest their money in proper channels because of the fear of losing it, or just the lack of time to learn everything there is to learn about trading.
Well, the good news is that there's a platform that basically takes out the majority of that learning curve, and allows you to invest your money by copying someone else's investment strategy – in other words, copy trading. That's eToro.
eToro is a web-based platform that doesn't only let you invest your money in a traditional "I buy stocks" manner, but also lets you copy the strategy of people who have extensive knowledge of the markets, all in one click. It also provides you an intuitive and easy to navigate user interface that gives you a glance at every bit of information you'll need to aid your decision-making, whether it be charts, statistics, and more.
The good thing about this platform is that you can purchase say .25 of a stock for a big company, rather than having to comply with say, a minimum of 1000. Furthermore, you'll be able to view expert predictions before you invest.
Another fact that makes this platform stand out is that they've added a social element to it, and that's apart from being able to copy other people's strategies. You'll be able to see insights from various experts as you're looking at posts and comments on  your Facebook feed.
The platform also introduces risk scores, which determine how aggressive a person is on his or her investment strategy. Don't worry, you won't be able to copy anyone with a score of say 8, simply because while he or she may be using a very profitable strategy, the risk involved is just to high.
Fear of losing money? well, that's part of it, but the platform offers you a sort of safety net when copying the strategy of others. You can set a ceiling in which if your money reaches a a threshold, the system will automatically stop the copy process, which then protects you from possible further losses. In a more traditional setup, doing this may warrant a ton of fees, but in here, it's free.
So what's in it for those that you've copied, you ask? well, the better they perform, the better the incentives that they get. The less they perform, the lower their incentives get.
Want to test the waters? the platform also gives you virtual money that you can play around with, say for narrowing down who to copy.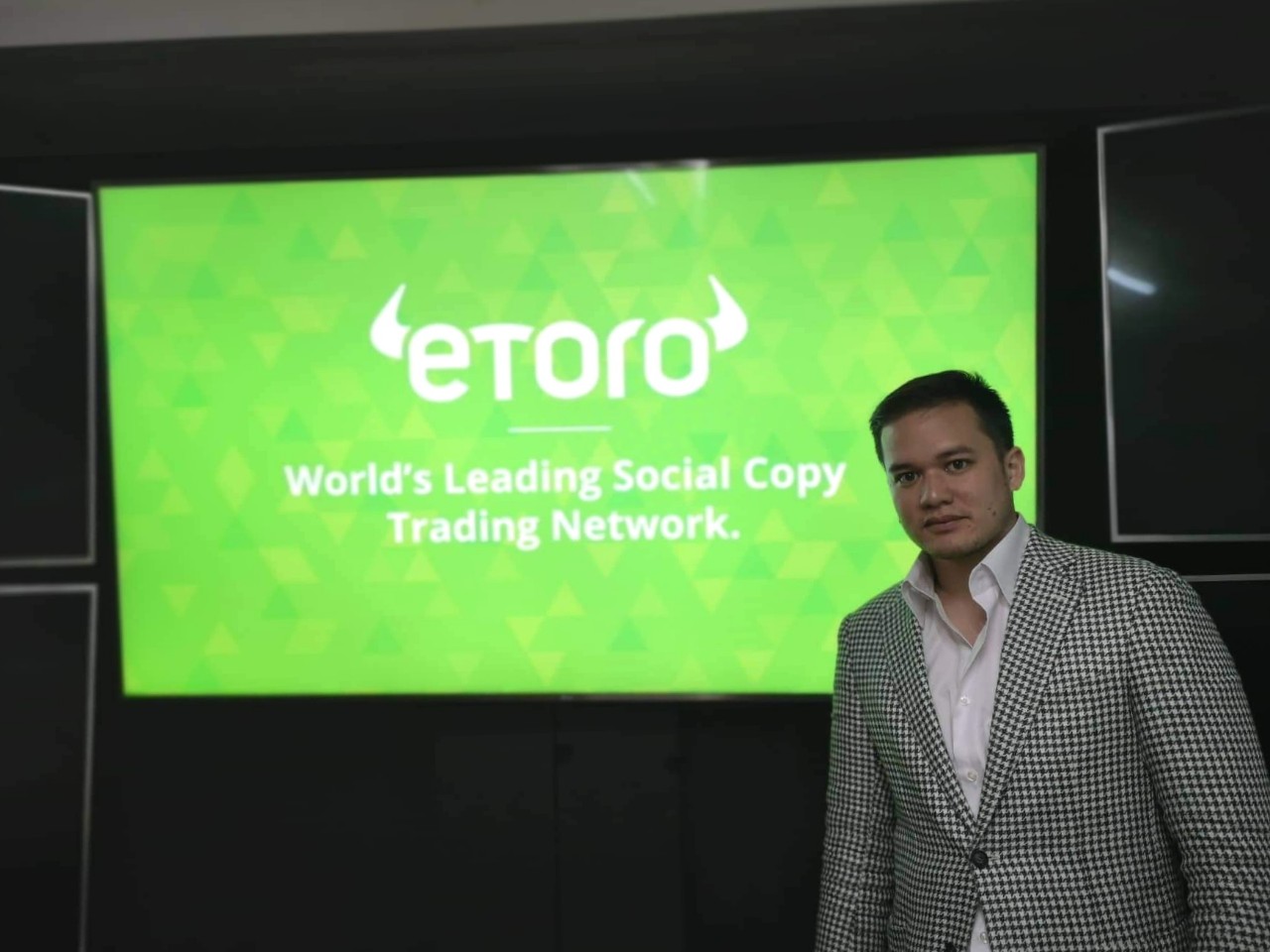 "It's been said that Filipinos are not investment-minded; due to lack of awareness, knowledge and a degree of intimidation with financial instruments. Perfectly normal. But from what we are seeing, social trading is now democratizing participation in stocks and other assets trading. eToro is achieving this by 'socializing' the prerequisite financial analysis."
– Paul Familiaran, eToro Business Head of Southeast Asia
To know more about eToro, you may contact them by sending an email to [email protected], or by visiting their website.
Emman has been writing technical and feature articles since 2010. Prior to this, he became one of the instructors at Asia Pacific College in 2008, and eventually landed a job as Business Analyst and Technical Writer at Integrated Open Source Solutions for almost 3 years.