Just recently, ASUS ROG held a special house party not only to thank its loyal fans for their support, but also to showcase its full ecosystem of gaming and lifestyle products.
The event was held at a private residence, each room with a particular theme, and equipped with the newest gear ranging from  the complete set of PNK LTD peripherals, to the newest monitors, routers, graphics cards, motherboards, AiOs and more, the entire place totally became a gamer's paradise.
A short program was also held, wherein representatives from the brand – Mr. Eason Lin (Country Manager),  Mr. Mark Olmedo, (Technical PR), and Mr. John Robert Osorio, (Marketing Manager for Open Platform Business Group), talked about what's new for ROG.
ROG B365-G and B365-F Gaming Motherboards
Building on the success of Intel's B360 chipset, ASUS ROG is offering consumers a more robust option in the form of the new B365-G and B365-F gaming motherboards.
Both feature improved power stages, Wi-Fi and Bluetooth connectivity, and more USB ports for your ever growing number of external devices. Thanks to their improved design, these boards can handle more power. And with Optimem II, they can also achieve greater and more stable memory speeds.
The new ROG motherboards feature award-winning gaming audio, courtesy of high-quality components, and the SupremeFX sound chip. This combination allows them to deliver an immersive sound that can be enjoyed even with Audiophile-Grade headphones. Lastly, there's GameFirst V technology, which prioritizes packets you need, and can direct more bandwidth to active windows accessing the web.
ROG Swift PG349Q
The new PG349Q features a 1900R curved panel, and boasts WQHD (3440 x 1440) resolution, G-Sync, and 120Hz refresh rate for smooth and fluid gameplay. To deliver less strain to the eyes of the gamer, the monitor also features Eye-Care Technology.
ASUS F1 Projector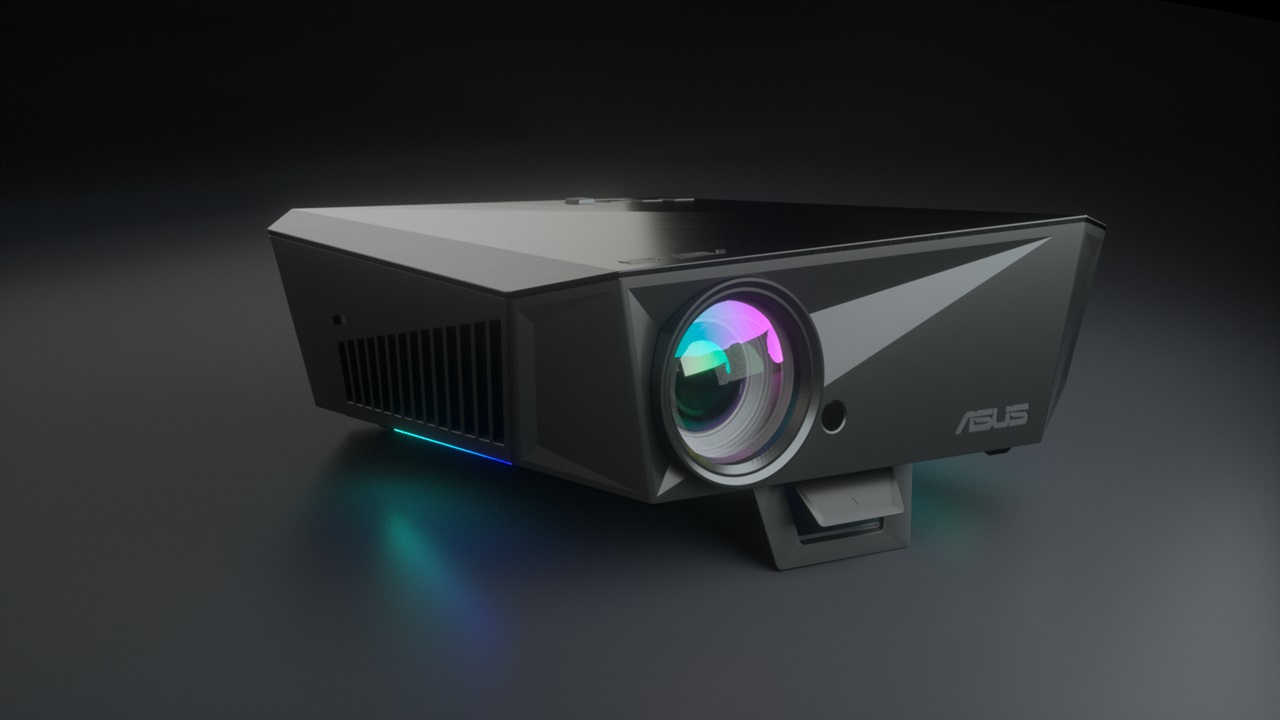 With a 1200 lumen output, ASUS' F1 Projector can output content at a Full HD resolution, projecting vibrant, crisp, and bright images for all purposes – may it be a presentation, a video, or a game. Thanks to short-throw technology, it requires as little as 25 inches to project 210-inch images. It also boasts a couple of 3W stereo speakers, an 8W subwoofer, and embedded Harman Kardon audio technology to deliver high-fidelity 2.1 channel audio.
ROG Rapture GT-AC2900
Thanks to the new ROG Rapture GT-AC2900 router, the entire house can enjoy fast and lag-free Internet connection with no dead spots, while delivering a seamless experience for multiple connected devices.
The device features a black shroud, and is wrapped in subtle RGB lighting that also works with ASUS' Aura Sync platform. With GameFirst and WTFast, gaming traffic is prioritized whether on consoles or PCs. Older systems can also take advantage of the device's built-in GeForce Now compatibility, NVIDIA's upcoming cloud-based game streaming service.
ROG PNK LTD
Many have been asking, and what customers want, ASUS ROG delivers. It was also announced that the entire ROG PNK LTD lineup of peripherals is coming to the Philippines.
The ROG Strix Flare PNK LTD is equipped with Cherry MX switches that deliver satisfying keystrokes with each actuation. The Keyboard's lighting effects can be fully customized, and with Aura Sync, can be synchronized with other compatible devices. A badge that's fully illuminated can also be detached and customized with your own logo, giving your keyboard a more personal touch.
The ROG Strix Fusion 300 PNK LTD is equipped with 50mm ASUS Essence drivers, packed in an exclusive airtight chamber to deliver base with an impact, and a rich sound that should please most gamers. Its on-board 7.1 surround sound immerses you even further into the game.
Designed for gaming, the ROG Gladius II houses a PixArt PMW3360 sensor that goes up to 12,000 DPI for precise and quick reactions, while its ergonomics make it ideal for long hours of gaming.
Last but not the least, the ROG Sheath PNK LTD features an intricately-woven surface that ensure smooth gliding.
Pricing and Availability
All of the new products are set to be available in the Philippines through local retailers this month (June). The prices for the new motherboards will be revealed at a later time, through the ASUS ROG Facebook Page.
ROG Swift PG349Q – PhP71,440
ASUS F1 Projector – PhP45,100
ROG Rapture GT-AC2900 – PhP16,000
ROG Strix Flare PNK LTD  – PhP9,700
ROG Strix Fusion 300 PNK LTD – PhP6,550
ROG Gladius II Origin PNK LTD  – PhP4,500
ROG Sheath PNK LTD – PhP2,050
Emman has been writing technical and feature articles since 2010. Prior to this, he became one of the instructors at Asia Pacific College in 2008, and eventually landed a job as Business Analyst and Technical Writer at Integrated Open Source Solutions for almost 3 years.