EDIFIER is known for producing some great-sounding and value for money speakers and headphones, and with the launch of its concept store in SM Megamall, consumers now have a one-stop shop to experience the brand's lineup of products hands-on.
Today, we're checking out a pair of Bluetooth Headphones from the brand, the W855BT. These sport a very classy and formal look, and are equipped with features made to help you enjoy good quality sound while still being able to answer calls,  without the nuances of a dangling wire.
Specifications
Design and Build Quality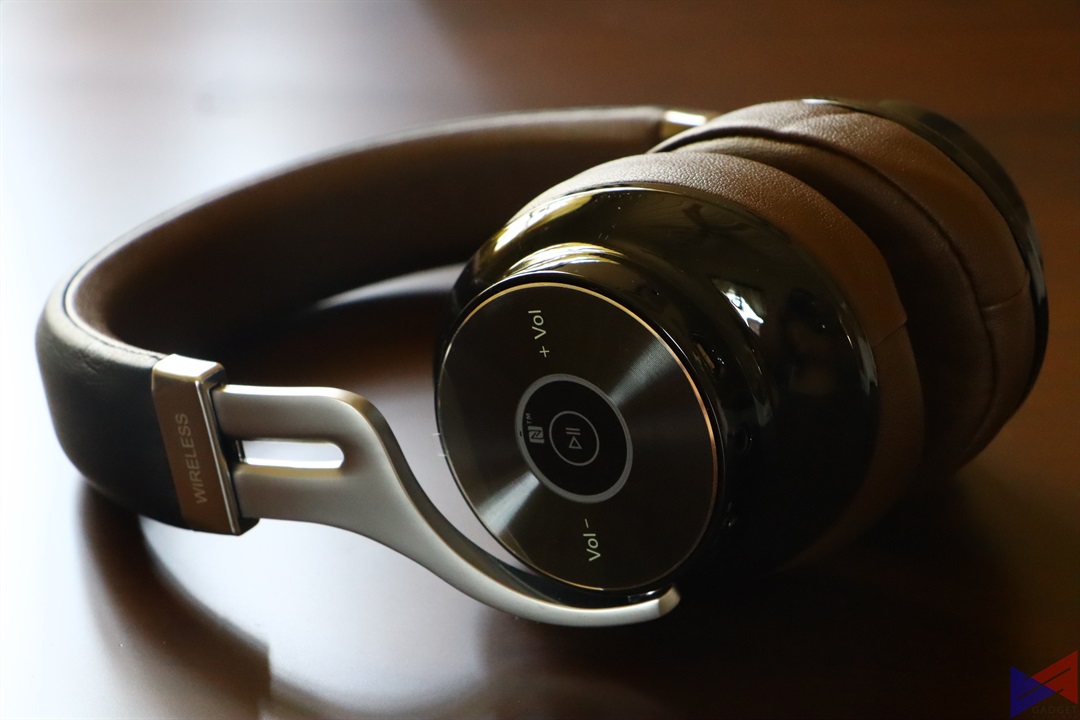 Out of the box, the W855BT does distinguish itself from your typical cans with its brown and black accents. The classy and at the same time, elegant look makes it something you can confidently bring just about anywhere.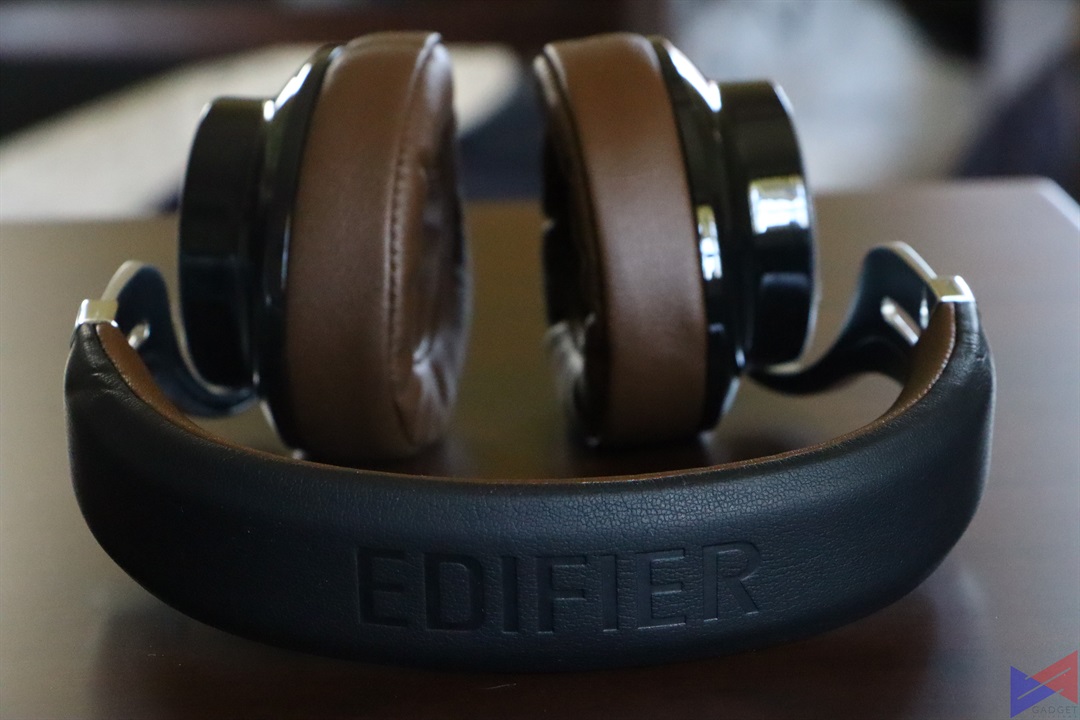 While it boasts mainly of plastic construction, the W855BT doesn't feel flimsy at all. Both the headband and the hard plastic that holds the earpieces felt very sturdy. The earpieces can swivel a bit, which means it can easily stay flat on your ears when listening.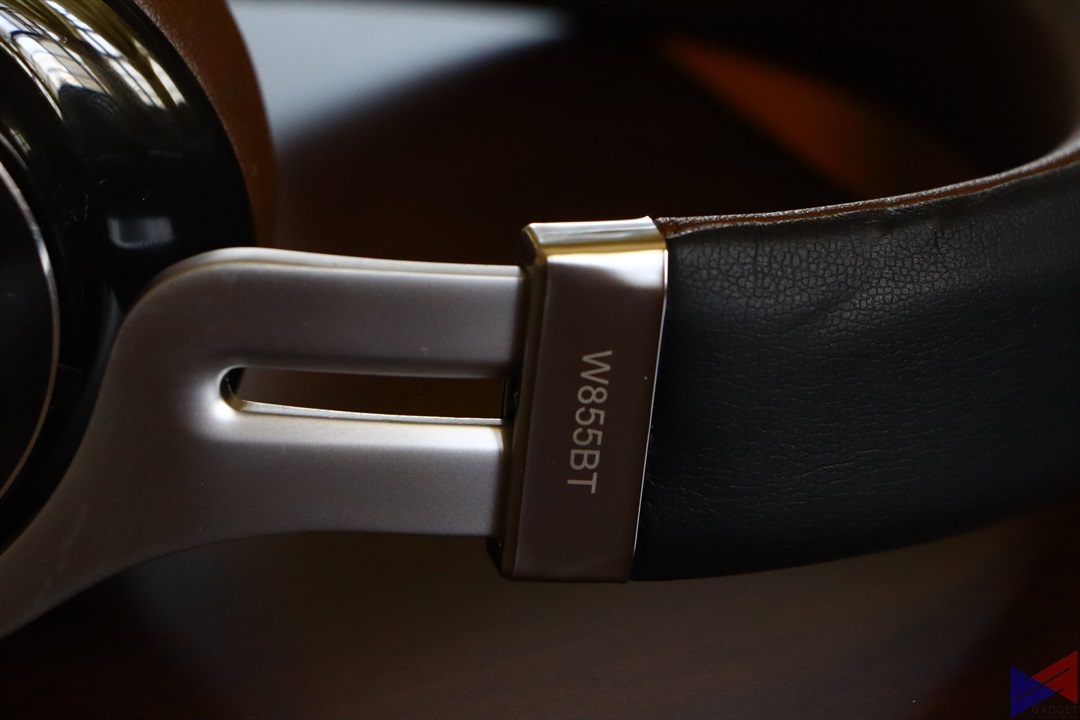 Both the headband and plastic earpieces are covered with a leathery material and are quite comfortable to wear on long hours of listening. They don't make your ears feel itchy, but it can get quite warm in there. The over ear design also makes it possible to block out a lot of outside noise even without active noise cancellation.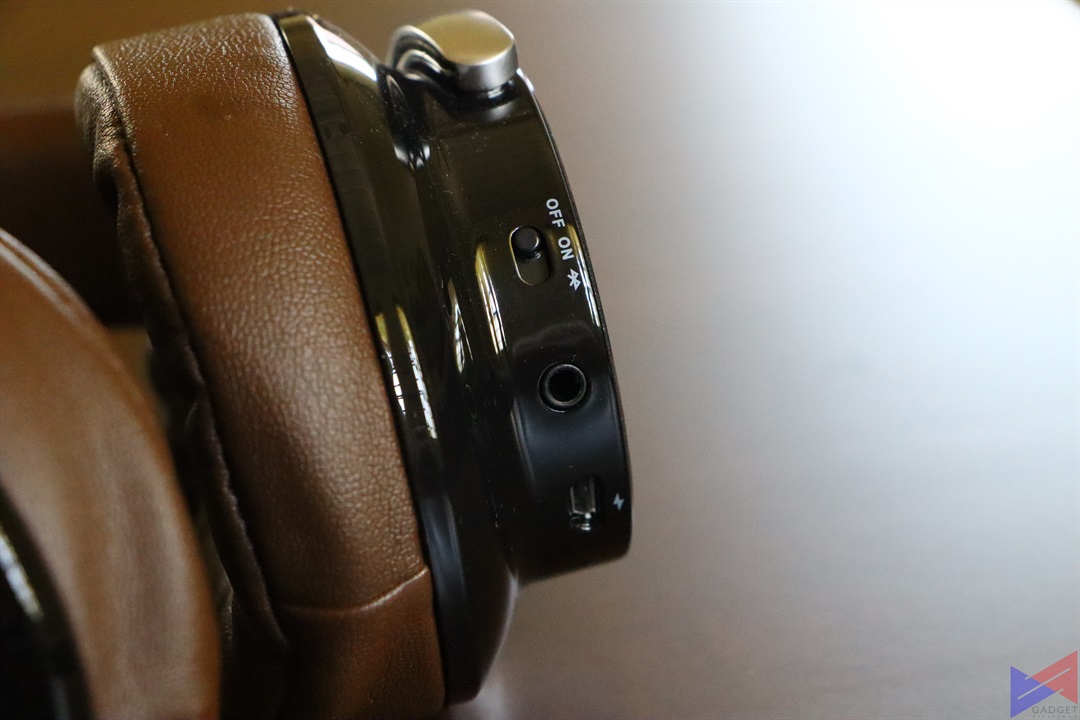 The right earpiece houses all the controls  – volume up and down, play and pause, and NFC button for compatible devices, and the power/pairing switch. There's also a microUSB charging port, and a 3.5mm jack, in case you want to use these wired.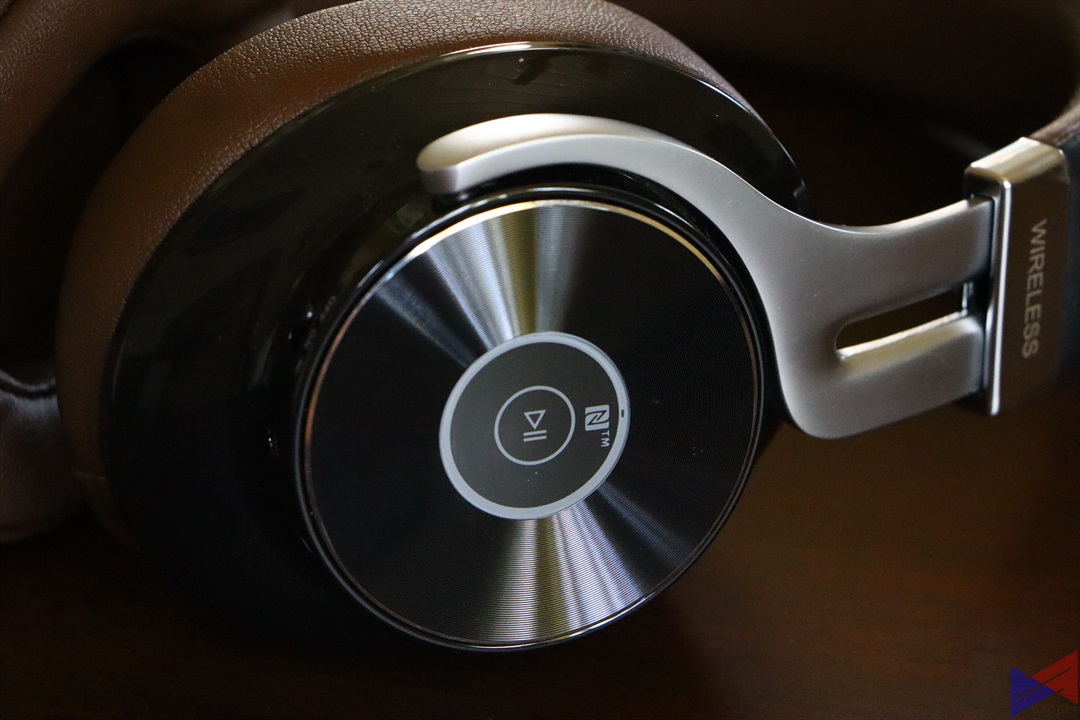 Pairing the headphones with a source can be done in two ways, NFC or Bluetooth. For the former, all you have to do is place the the device beside the headphones for a few seconds, and the devices will be paired. For Bluetooth, enable pairing mode using the on/off switch, and look for the headphones on your mobile device.
Sound, Interface and Connectivity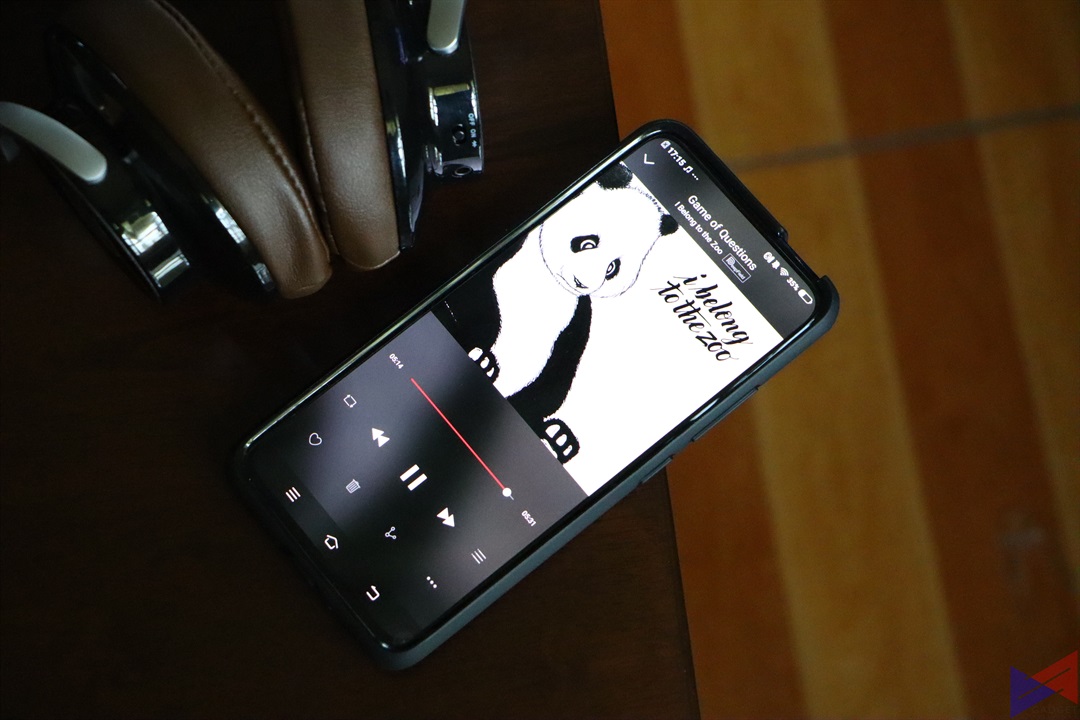 When connected, I was able to go as far as around 10 meters before experiencing "cuts" in the sound. You can also easily move around with the source in your pocket without any dropped connection or "cuts,"  which were present in some more expensive pairs.
The W855BT also supports Qualcomm aptX technology, which basically means you get CD quality audio over Bluetooth. Of course, that's provided you're using a compatible device, and your using a well-recorded track. Its 32 ohm impedance means it requires more than the usual power to drive, but I used it with both my Benjie S5, a portable music player and a Vivo V15 Pro and found the volume to be more than sufficient.
As for its default sound quality, the W855BT is quite a well-balanced pair. The vocals are just slightly forward with instruments close by. The bass is punchy enough, but not overpowering. Highs are delivered with the right clarity and crispness, so if you like to listen to a lot of acoustic tracks with vocals, you'll probably like these headphones.
The amount of treble is falls a bit short of my preference, but the details and separation are decent. The W855BT has a sound that should appeal to most listeners, and should suit most genres.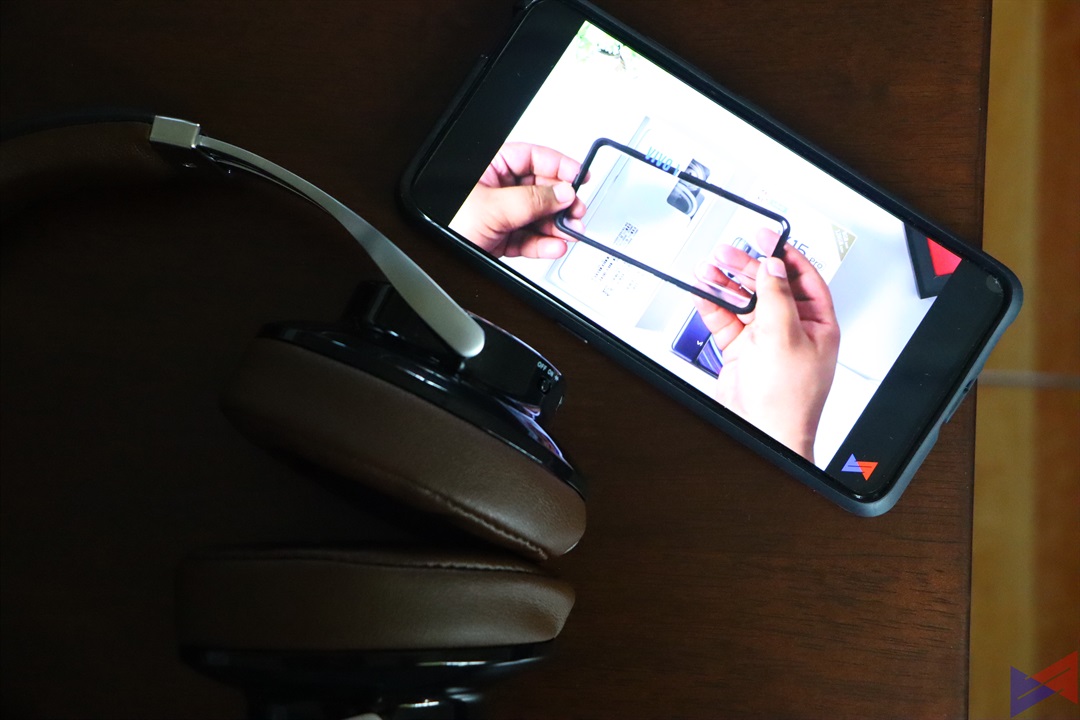 If like me, you like to watch a lot of videos on YouTube, here's some good news – there's no delay in the audio. Pretty neat right? The buttons on the headset are quite responsive too, so you won't notice any significant delays when increasing or decreasing volume, and skipping tracks.
Battery Life
Well, if there's an area where the W855BT shines the most, It's in longevity. No, seriously. With continuous music playback via Bluetooth at around 50% volume, these headphones will last you at least a full day of use without having to recharge. When I say full day, that's 24 hours straight. Believe me, It's that good.
Emman has been writing technical and feature articles since 2010. Prior to this, he became one of the instructors at Asia Pacific College in 2008, and eventually landed a job as Business Analyst and Technical Writer at Integrated Open Source Solutions for almost 3 years.