Samsung officially launched the new Galaxy S10 series yesterday with famous South Korean boyband, IKON, as major performer. It's an event that's tough to beat, and remains to be one of the memorable product launches in the Philippines.
I got early dibs on the Samsung Galaxy S10+ during the launch in San Francisco, California last week. I had my fair share of experience with the flagship device, and I believe that there are a few things that Samsung didn't cover during the launch that I should share with all of you.
If you pre-ordered or already got your Galaxy S10 or Galaxy S10+, there are things that you should pay attention to before and while using the device. Some of these features are very new, while some are already available in other smartphones that might still be relevant as first-time owners of the new Galaxy S series. Note that most of the tips below are more relevant to Galaxy S10+, as not all the S10 smartphones are the same or created equal.
Turn on Night Mode
Your new smartphone comes with a built-in and system-wide night mode. When turned on, this makes things easier to read texts at night, or can drastically save energy or battery life. To turn this on, Go to Settings > Display > and flip the switch of Night Mode.
Add your Index Finger fingerprint on the Ultrasonic Sensor
The Galaxy S10 and S10+ are equipped with ultrasonic fingerprint sensor. It's the first of its kind, and it's something different compared to Huawei Mate 20 Pro, for instance. What it does is it takes a 3D visual of your fingerprint by using soundwaves, which makes it more secured and accurate. In a statement (via IndianExpress) by Gordon Thomas, Direct of Product Management of Qualcomm Technologies – 3D Sonic Fingerprint Sensor at Qualcomm Technologies during a roundtable discussion in MWC 2019, "When you touch the display, there is an electrical signal that is sent to the sensor and that signal is converted in to a pressure wave that goes and hits your finger and then gets reflected back."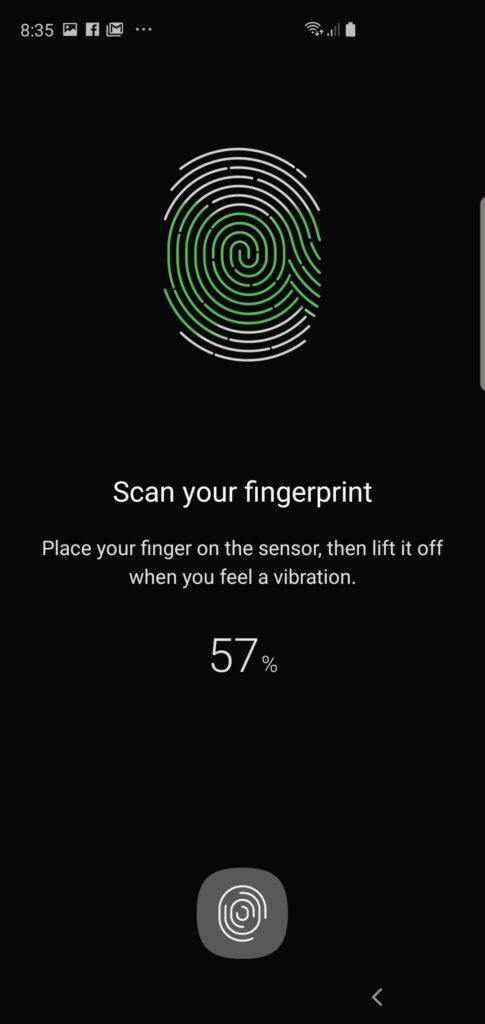 When you have this kind of technology on your smartphone, it doesn't promise faster unlocking but accuracy and security. However, doing so isn't comfortable when the only registered fingerprint is your thumb. I suggest that you register your index fingers too, so that it's easier for you to unlock your smartphone without picking it up or awkwardly resting your thumb on the sensor.
Enable SOS Message
If you are in a tight or emergency situation, your Galaxy S10 or S10+ can quickly act as your tool for notifying your immediate contacts. It can also attach a photo of the front and rear cameras, and a 5-second audio recording from the time you pressed the power key 3 times.
This is a feature that can be found on some downloadable applications on Google Play, but Samsung chose to pre-install it on our their new smartphones.
Download Resplash app
Resplash has been under our radar for a few weeks now, and it's simply the best repository of wallpapers for your brand-spanking new smartphone. It is downloadable via Google Play (download here), and all downloadable photos may be used for commercial and non-commercial purposes for FREE.
Browse over 800,000 HD
New wallpapers everyday
Automatically refresh your home screen with a new random wallpaper
Dark and black (AMOLED) theme
Download raw photos
Set as wallpaper straight from the app
View user profiles, curated collections, photo stats and EXIF data
Log in to like photos and update your profile
Various layout options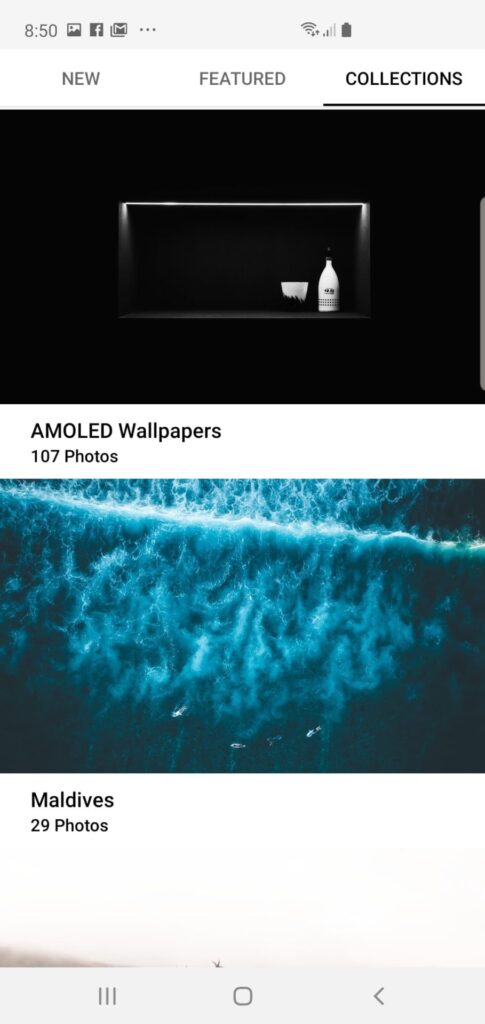 Resplash sources all the photos from Unsplash, a website where we usually get our photos for production and personal purposes. One of my favorite collections is AMOLED collection, where you can find all true blacks photos that can reduce battery usage and look for minimalist backgrounds on Galaxy S10 and S10+ displays.
Switch Resolution to FHD+
You don't need to enable WQHD+ (3040 x 144) resolution on your Galaxy S10+. FHD+ already looks fantastic, and the only time you should WQHD+ is if you want to impress yourself (or your friends) when viewing high resolution photos or if you want to lose more battery every minute.
No need to buy a screen protector
You Galaxy S10 or S10+ has a pre-installed screen protector. Putting another one is optional, or we suggest that you use Nanofixit instead. Nanofixit is new technology in screen protection for cellphones and tablets by using a Nano Chemical Liquid that makes any glass screen 6X more scratch resistant replacing the traditional plastic cover.
If you're still going to put a traditional screen protector, be sure to increase touch sensitivity by going to Setting > Display > flip the switch of Touch Sensitivity.
Get a cover for your Galaxy S10 or S10+
samsung galaxy s10 galaxy friends marvel 2
samsung galaxy s10 led back cover 2
Samsung introduced Samsung Friends Marvel covers for S10 or S10+. LED cases are available too, which you may also put on your smartphone to add more flair. Cases are now also available from third party companies like Spigen Philippines. UAG cases for Galaxy S10 series will be available in a few weeks at Digital Walker too. Tech 21 Evo Wallet and Evo Check might also arrive in the Philippines soon as well.
Shooting 4K videos? Turn off Super Steady on Camera under Video quick settings first
Super Steady is one of the best features of Samsung Galaxy S10+. I recorded this video while brisk walking from Union Square down to Grand Hyatt. Super Steady on Galaxy S10+ is impressive!
However, if you wish to take 4K videos, you have to disable Super Steady first, which only limited to 1080p.
Turn Off Navigation buttons
Turn off the navigation buttons. This is a personal preference and may require some time to get used to. With navigation buttons turned off, your screen real estate gets even bigger at the expense of having visual navigation software keys. The latter is replaced with white bars, which are flicked-up rather than simply touched to trigger an action.
First Thigns to Do Galaxy S10 2
First Thigns to Do Galaxy S10 3
Those, for now, are the first thing we recommend you to do when you get your Galaxy S10 and S10+.
All three Galaxy S10 devices are available for pre-order until March 3, and comes with your choice of freebies. All three will be available in stores starting March 8, 2019.
Galaxy S10+ Prism White, Prism Black, Prism Green – 32″ HD TV or a PhP7,000 voucher
Galaxy S10+ Ceramic White (12GB/1TB) – 43″ Smart FHD TV
Galaxy S10 Prism White, Prism Black – Galaxy Buds + Bluetooth Handgrip bundle or a PhP4,500 voucher
Galaxy S10e Prism White – Galaxy Earbuds or a PhP3,500 voucher
Pricing for the Samsung Galaxy S10+, S10, and S10e starts at PHP55,990, PhP49,990 and PHP39,990 respectively, while the Pre-Order exclusive S10+ Ceramic White will cost PhP89,990.
Giancarlo Viterbo is a Filipino Technology Journalist, blogger and Editor of gadgetpilipinas.net, He is also a Geek, Dad and a Husband. He knows a lot about washing the dishes, doing some errands and following instructions from his boss on his day job. Follow him on twitter: @gianviterbo and @gadgetpilipinas.