As our yearly tradition, we're recognizing what we think are the gadgets who made their marks this year – These are products which showcase innovation, the most well-rounded in their class, the best value for money – a Tech Newsmaker.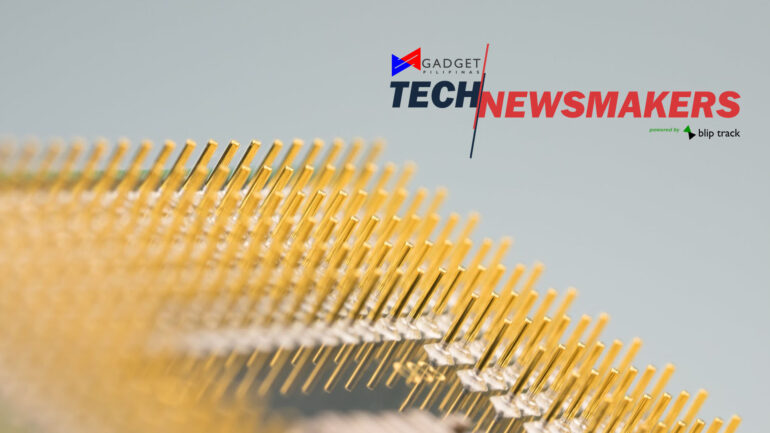 Not only that, we'll also be giving recognition to the brands who have shown consistency, passion, and commitment to giving their customers quality products at the best prices possible. Brands, who can accept faults, and act on them with a sense of responsibility, and brands which are attentive to the needs of their community.
Accessory Brand of the Year – Tronsmart
We've been using a lot of accessories for our gadgets, and among the numerous brands, Tronsmart stood out with products that are packed with innovative features, simplistic design, good build quality, and bolstered with very competitive pricing.
Gaming Peripheral of the Year – ROG Strix Flare
We've tested quite a number of keyboards this year, and we have to say the ROG Strix Flare really stood out, and no, it's not due to RGB lighting alone, but because it's also well-built, and truly designed with the consumer in mind. The attention to detail can also be felt, even as you use it, from the texture and responsiveness of the keys, and the additional controls for media playback, which mean you don't have to press the ALT+TAB keys to simply adjust adjust the volume, or switch to the next track.
These may be little things at most, but every bit contributes to the overall user experience, which for this product, is excellent and immersive.
Camera of the Year – Canon M50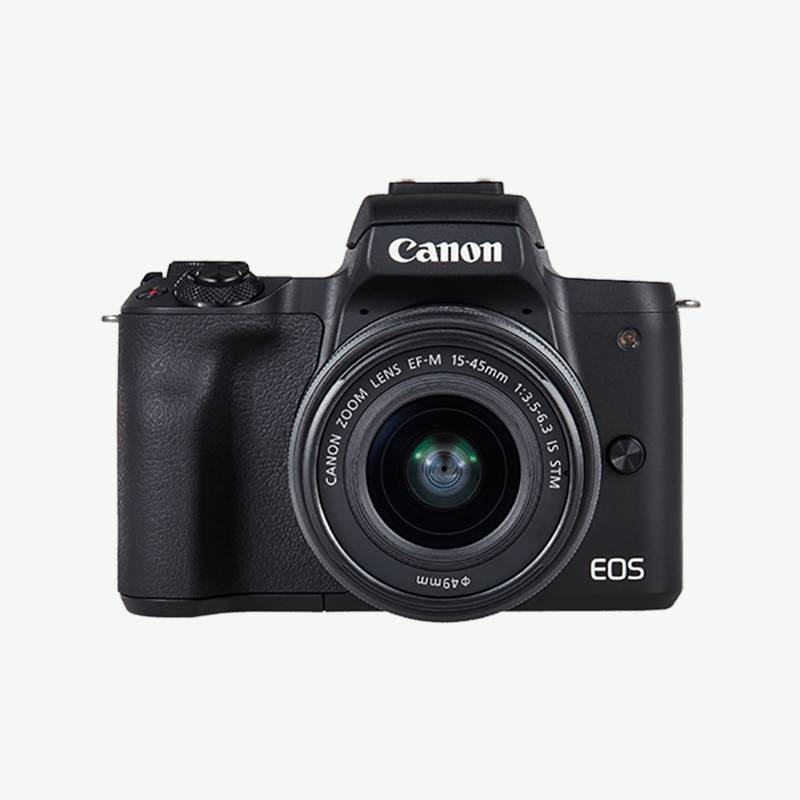 The fact that 2 of our editors purchased Canon M50s this year is a testament that it highly impressed us. Armed with Digic 8 image processor and 24.1MP CMOS sensor, Canon M50 has everything we need to produce our contents.
It isn't just the best-valued camera we've ever used for our content production, it's also something that we use to fuel our filmaking passion.
Game of the Year – Spider-Man for PS4
Spider-Man for PlayStation 4 redefined the iconic Marvel superhero in the gaming space. No longer an interpretation from any movies, but part of a bigger universe…. part of Marvel's canon.
The PS4 Spider-Man's costume even appeared in Marvel's and Sony's Spider-Man: Into the Spider-verse, which even makes it fully integrated to comicbook hero universe we love and adore. From controls, graphics to story (including the paid DLCs, which we do not hate by the way), make a compelling reason to buy this game if you own a PlayStation 4 or PlayStation 4 Pro.
Budget Smartphone of the Year (Local) – Cherry Mobile Flare S7 Plus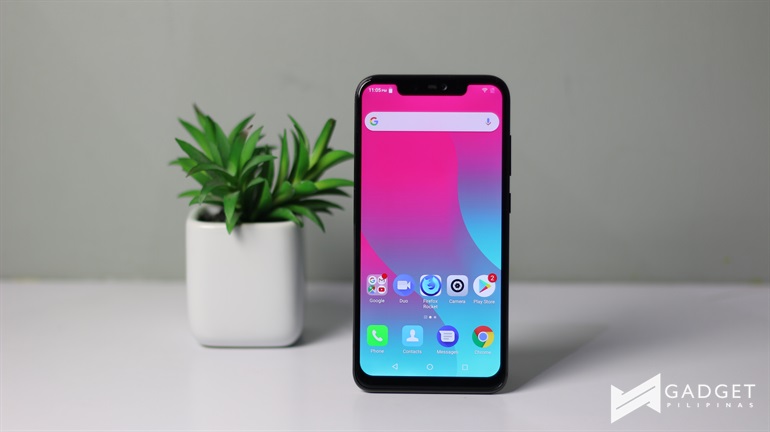 Cherry Mobile Flare S7 Plus is the perfect blend of everything that Cherry Mobile learned from 7 Flare iterations. The Flare series has matured, and if there's anything we could to summarize our verdict about this phone, it's AMAZING. Congratulations to this local brand, Cherry Mobile, which has been always doing its best to wow us every year!
Budget Smartphone of the Year (International) – Realme C1

With the budget segment of the market saturated with competition, one particular smartphone really stood out. Despite being a little late in their entry, Realme is a brand that uses a very peculiar strategy. Less marketing, more quality. Remember that the C1 was only available online for most of the time before it hit stores? well, it sold very well, mainly because it is a good product priced properly.
Low Mid-Range Smartphone of 2018 – Xiaomi Redmi Note 5 and ASUS ZenFone Max Pro M2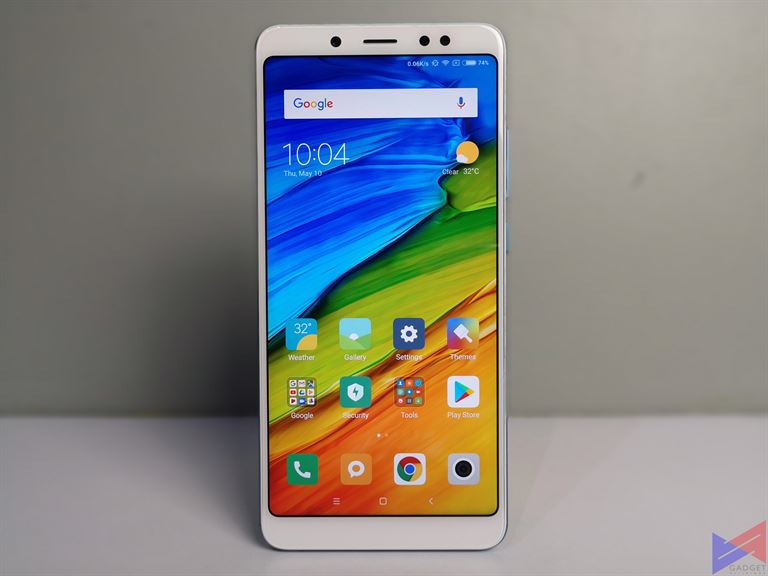 Xiaomi is a brand which made huge waves this year with its comeback to the Philippine market, and it's really not hard to figure out why – A ton of great products at very competitive (and I mean it) pricing with minimal marketing. It's also no wonder their fanbase in the country has grown significantly.
The Redmi Note 5 was one of our absolute favorites among the brand's lineup. For a mid-range device, it simply beats most of the competition at what it brings to the table. And for what you're paying for? well, you're basically getting more, and that's always a good thing.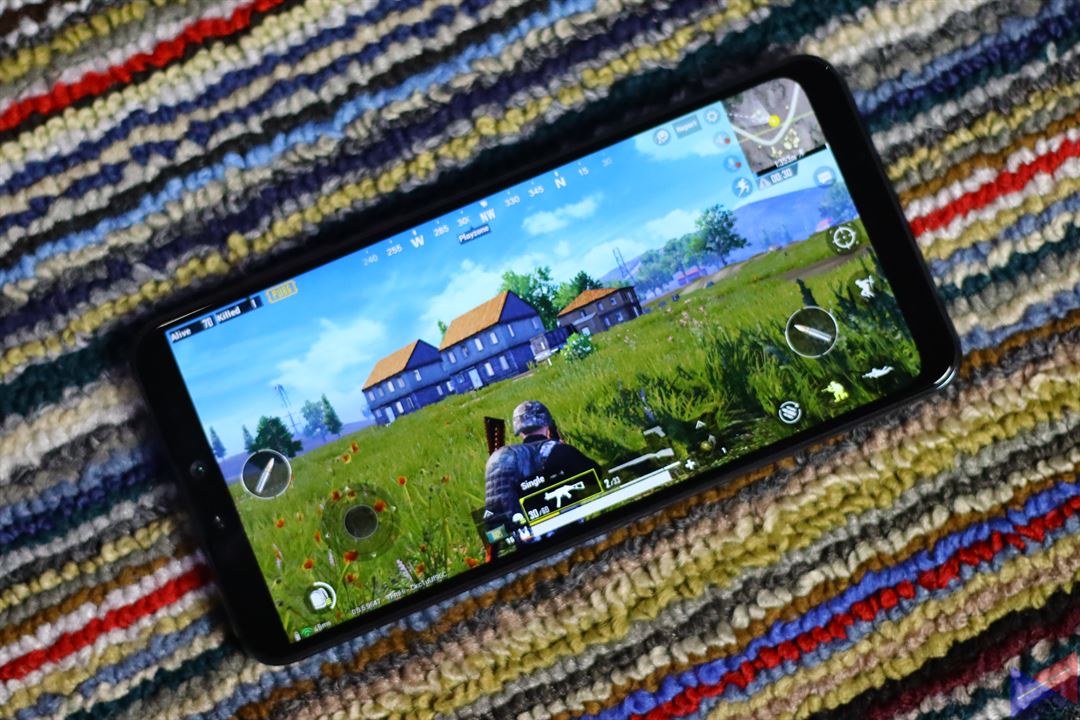 Another best-valued midranger is the ASUS Zenfone Max Pro M2.  It is is in most ways, a worthy successor to the Max lineup, and offers significant improvements over its predecessor. The new design made it look more premium, the bump in processor is a treat for gamers, the modest amount of RAM will satisfy multi-taskers, and its massive battery will keep you away from the power outlets for quite some time.
Its cameras are a huge improvement over the M1, despite the minor issues, which can be fixed by an update (well, we hope so). It also takes a while to charge the phone to full, but well, you really can't have all the good things in one package. If you're used to the features of ZenUI, you'll have to adjust to a more minimal feature set here. Plus, if you really find the UI to be, a bit boring, you can always install a 3rd party launcher. I do think that this phone is perhaps the best Max device to date, and one of the best coming from the brand in years, especially in terms of value for money.
High Mid-Range Smartphones of the Year – Vivo V11
Vivo has had a lot of releases this year, and we mean a lot. But among their products, there's one that really made the mark as far as mid-range phones go.
The Vivo V11 is perhaps, a result of all the lessons the company has learned from its previous devices. Sure, it's not the most affordable of the lot, but it does justify it through what it offers.
It also does well of making up for its flaws. The lack of an LED notification light for example, is offset with an always-on display.  Add fast-charging, a Snapdragon 660 chip, AI-powered snappers, and a premium design, and what you have is something that you'll be proud to whip out anywhere you go.
Flagship Smartphone of the Year – Huawei Mate 20 Pro
Huawei's Mate 20 series has had a huge success in the Philippines following its launch. The Mate 20 Pro in particular, is a phone that really showcases the company's continuous push to redefine mobile photography, as they did with the P20 series. Powered by the new Kirin 980, an improved triple camera system, and a ton of new features such as reverse wireless charging, we found it so good, that we actually bought one.
It is also for these same reasons that we're awarding it as the Gadget of the Year, and also because it shows the brand's absolute commitment in creating products that exude craftsmanship, quality, and innovation.
Flagship Killer of the Year – Honor Play
This year, there were two phones that made quite a roar, in a good way of course. Both had flagship specs, but were priced as if they were mid-range phones, crazy!
It was a tough choice, but of the two, we chose the Honor Play, mainly for having a better build quality, while still maintaining a competitive level of performance, especially in gaming with the GPU Turbo feature. A balanced smartphone packed with decent imaging capabilities, and other niceties that you'll find in more pricey devices.
Gaming Laptop of the Year – ROG Scar II
The ROG Strix GL504 Scar II is perhaps one of the best gaming laptops that ASUS has made in recent times. Despite packing an enormous amount of horsepower under its hood, thanks to an 8th Gen Core i7 CPU and a GTX 1070, it's quite a feat they were able to do by packing everything in a more compact chassis.
The aesthetics of this machine has been greatly improved as well, at least when compared to its predecessor. The added RGB elements are only there for photo ops, but let's admit, they do add that needed zing to make the laptop stand out. It isn't what you'd say, an affordable gaming laptop, more of a machine that's reserved only for those who want to spend a bit more in favor of quality (and bragging rights).
Smartphone Brand of the Year – OPPO
With everything it launched this year, OPPO has maintained a high standard of creating devices that continuously capture the attention of Filipino consumers. They're also very consistent at improving their products, with features such as Super VOOC Flash Charge, the motorized camera on the Find X, and Night Mode for the R17 Pro.
PC Brand of the Year – ASUS Republic of Gamers
From pre-built gaming desktops, gaming laptops, and peripherals, accessories, and even now, smartphones, ASUS Republic of Gamers is the brand of choice for quality, innovation, and design. Their products aren't just for show, but are a culmination of years of research on what the market wants, and they're quite good at surprising its fans with products which they think they wouldn't do, such as that ROG logo projector.
You can tell just from the numerous posts on social media and feedback from their customers, that the brand has established dominance in the industry. We personally have bought their products over and over again, and we're yet to be disappointed with a purchase we've made.
Social Brand of the Year – Huawei Mobile Philippines
Among all the brands we worked with this year, contents we created and posted about the products of Huawei Mobile Philippines garnered the most number of organic reactions and engagements. This just shows that Huawei's relevance in our audience and even in the Philippine market have significantly grown compared to last year!
PR Agencies of the Year – EON and Ogilvy
From the way they promote the brand's products, to how they do their events, and how they build a relationship with members of the media, we've selected two PR Agencies that have aced these categories.
EON and Ogilvy are PR Agencies that know how to take care of its clients, including the media. You can tell, just by the way they do events, and where they do their events – that their main priority is for you to full experience the product and all of what it has to offer, through immersive activities. When you're in their event, you feel like you're really taken care of in every way.
They're also very open to suggestions on how they could improve, which is perhaps, one of the most important things.
[su_divider divider_color="#d02d3b"]
Special Mentions:
Best Social Media Activation: OPPO  Seize the Night
Best Mouse: Logitech G304
Best Consumer Laptop: ASUS Zenbook 15
Best Monitor: ASUS ROG Swift XG27VQ
Best Graphics Card: ASUS ROG Strix RTX 2080 Ti
Best Design (Smartphone): OPPO  Find X
Best Keynote/Presentation: Samsung Galaxy Note 9
Congratulations to all our winners!
Emman has been writing technical and feature articles since 2010. Prior to this, he became one of the instructors at Asia Pacific College in 2008, and eventually landed a job as Business Analyst and Technical Writer at Integrated Open Source Solutions for almost 3 years.