SplitmediaLabs, the makers of leading streaming software, XSplit Gamecaster and Broadcaster, have recently announced the launch of VCam, which acts as a green screen tool aimed at influencers, content creators, businesses and schools looking to amp up their video work with a professional edge, without having to spend a ton of money for equipment that would give the same result.
VCam is a utility that can be launched either by itself, or through any webcam supported software as a virtual camera source. Once launched, it allows users to replicate a chroma key effect without the need for expensive studio grade lighting or green screens.
With VCam, user can do the following things:
Quickly remove backgrounds,

Add in animated backgrounds & webpages to replace standard backgrounds.

Blur your background – Perfect for hiding a mess or creating a more professional video setting of your choice,

Add in high quality depth of field effects

Ability to add custom backgrounds, images & logos.

Add in a webpage as a background.
VCam opens up a ton of possibilities for content creators and influencers, as it allows them to create content that has the look and feel of a professional studio, without actually spending money for a real studio. The utility aims to level the playing field for content creation, allowing influencers to build their brand with the same tools afforded by big-budget outlets.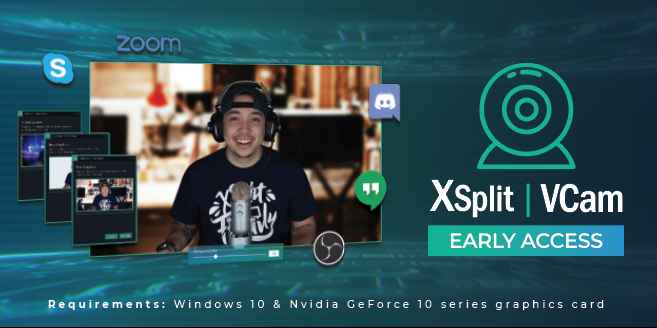 VCam features a fully customizable and easy-to-use interface, and uses machine learning A.I. to learn the difference between foreground and background subjects. Since it involves a "content neural network" that's fed by XSplit's community of content creators, the software is bound to improve as it constantly evolves through community use.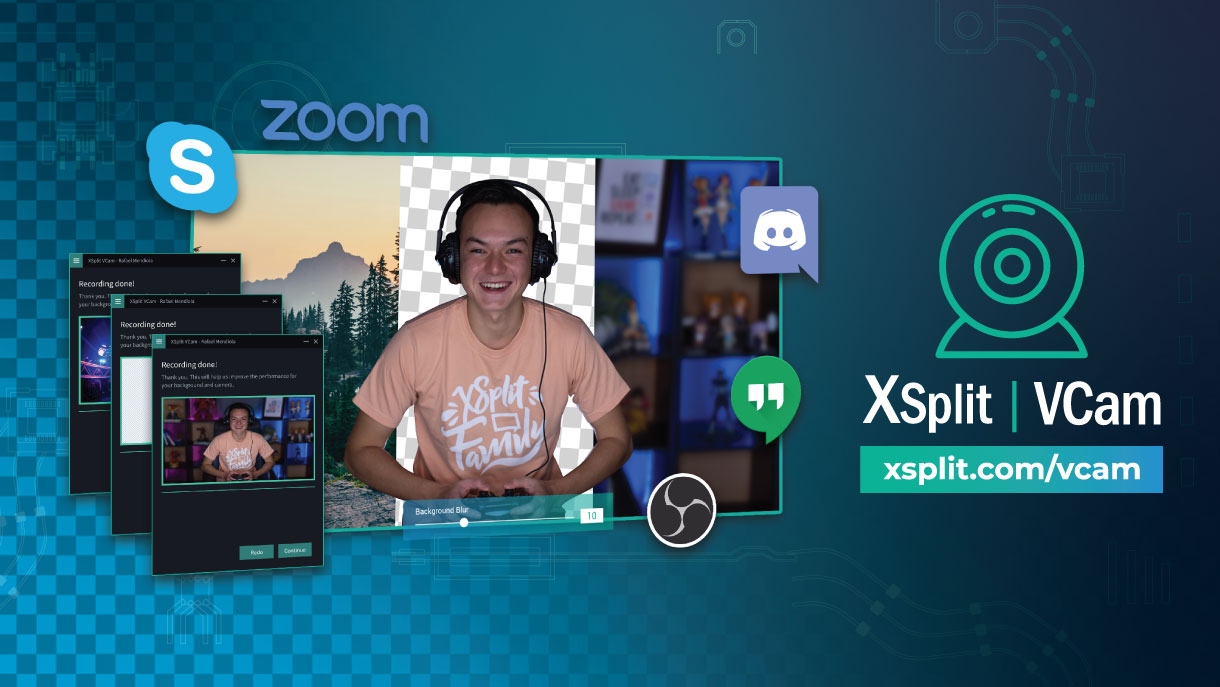 The XSplit VCam license is included with the XSplit Premium Bundle pricing model. For any influencers and content creators who are already signed up to XSplit Premium, VCam will automatically unlock on November 16, 2018.
For more information on VCam, you may visit the official XSplit page or follow XSplit on Twitter, Facebook and YouTube.
Emman has been writing technical and feature articles since 2010. Prior to this, he became one of the instructors at Asia Pacific College in 2008, and eventually landed a job as Business Analyst and Technical Writer at Integrated Open Source Solutions for almost 3 years.