A lot of games are accompanied by a great soundtrack, and lets face it, today's competitive scene requires that you'll be able to perceive where your opponents are coming from, based on the sound of their movements.
That's why it's important to have a good headset that lets you appreciate the beauty of the music, while at the same time, giving you all the details needed to know where that shot came from. The ASUS ROG Strix Fusion 500 is a headset that promises to do just that.
Design and Build Quality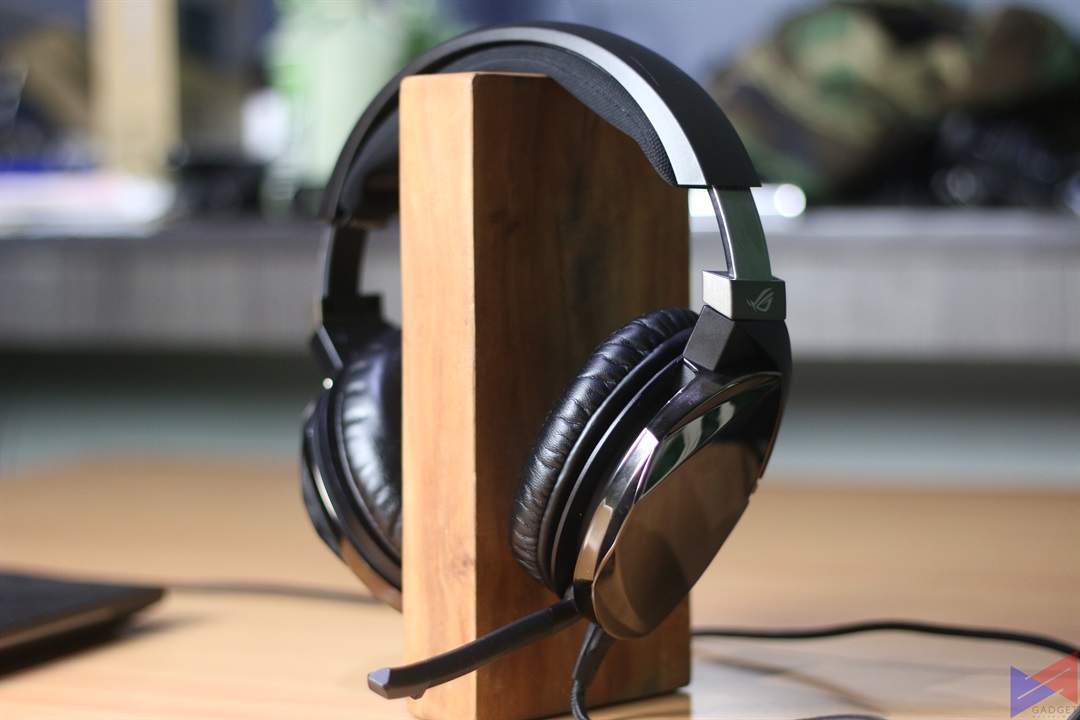 Don't get fooled by the Fusion 500's plastic build.  Stretch it out, bend it, and  you'll hear is a squeak. The headband is  made up of a plastic housing, an inner metal sheet, with a second layer of plastic underneath.
The part that touches your head is also covered with a cushion, which unfortunately, can't be removed for washing.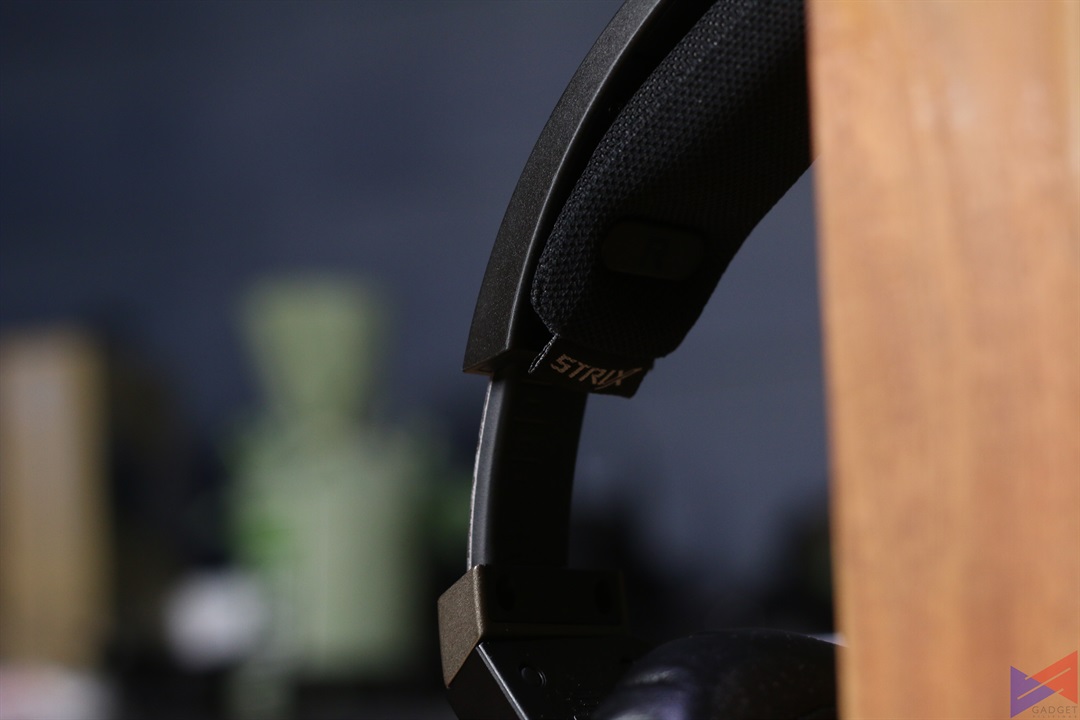 The ROG branding is scattered across the headband, from the cushion, to the top of the headband, and even on the inner metal sheet, it's ROG all over.  Personally, I think that it's too much, and  somehow wish that they'd tone it down just a bit.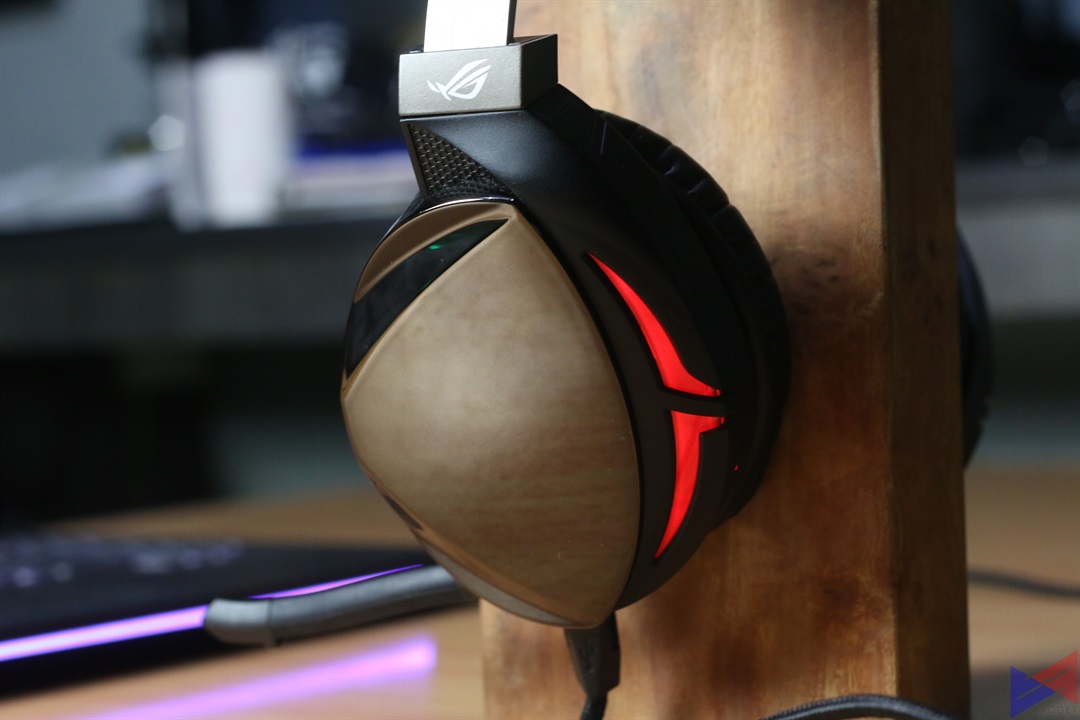 While the headband can be adjust so that it fits your head, the earcups themselves can't be tilted, so there's more pressure on the part of your neck that's just below the ear. They can however be rotated 180 degrees, so you can hang the headset around your neck with not problems.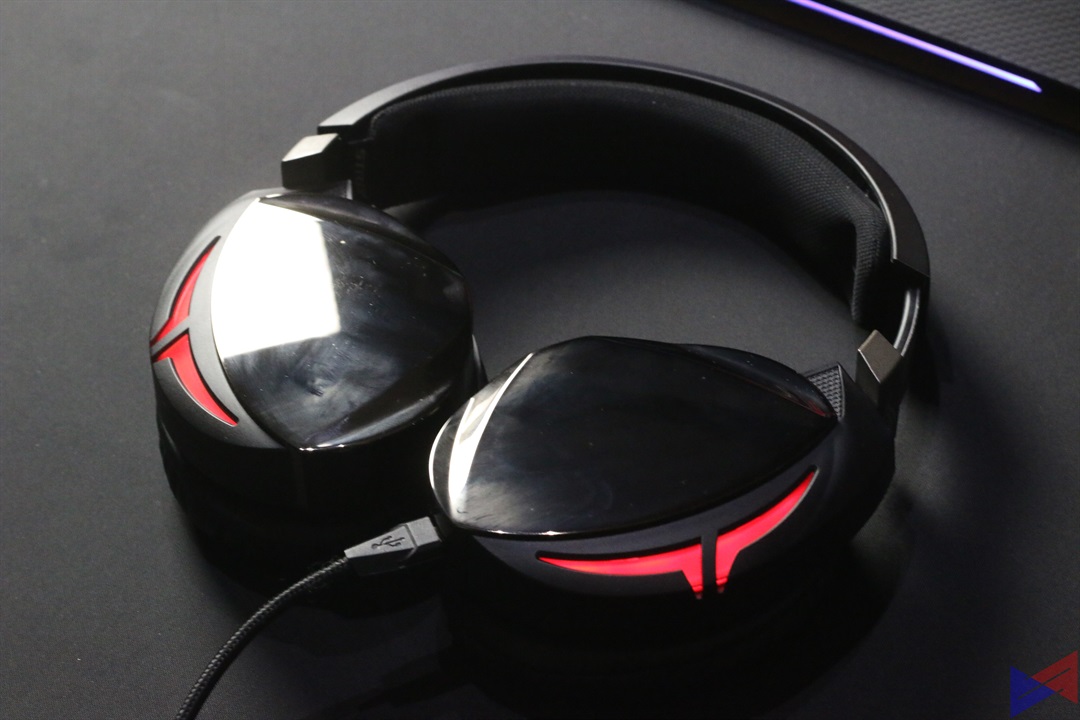 The earcups are primarily made of plastic, and are coated with a glossy finish, which while aesthetically pleasing, makes it very prone to smudges. The left earcup also works as a touch pad, for controlling volume and playback. Unfortunately, there is a bit of delay before the actual volume goes up or down, and the volume only adjusts in increments of 4.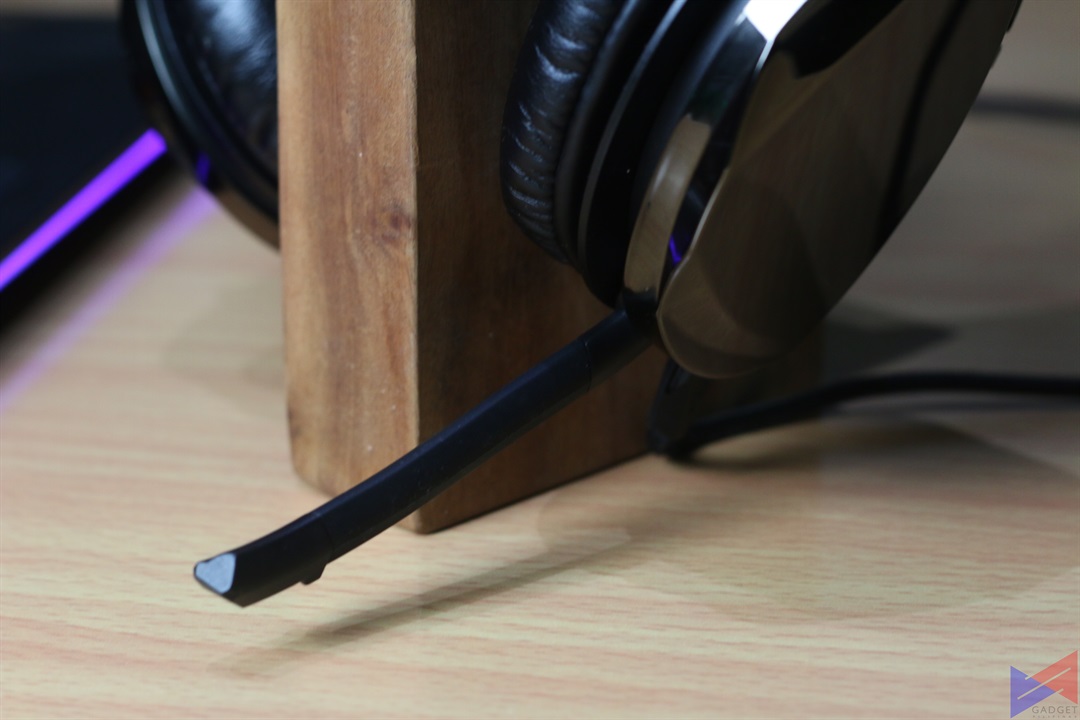 The Fusion 500 also features RGB lighting, which can be seen through a dedicated section in both earcups. The microphone, while not detachable, can be hidden from view by pushing it upwards to be sort of stored in the earcup, which additionally also turns it off.
There's also a dedicated button for enabling Virtual 7.1 surround sound, along with an LED indicator. The headset can also be used with a PS4, which is a nice feature to have.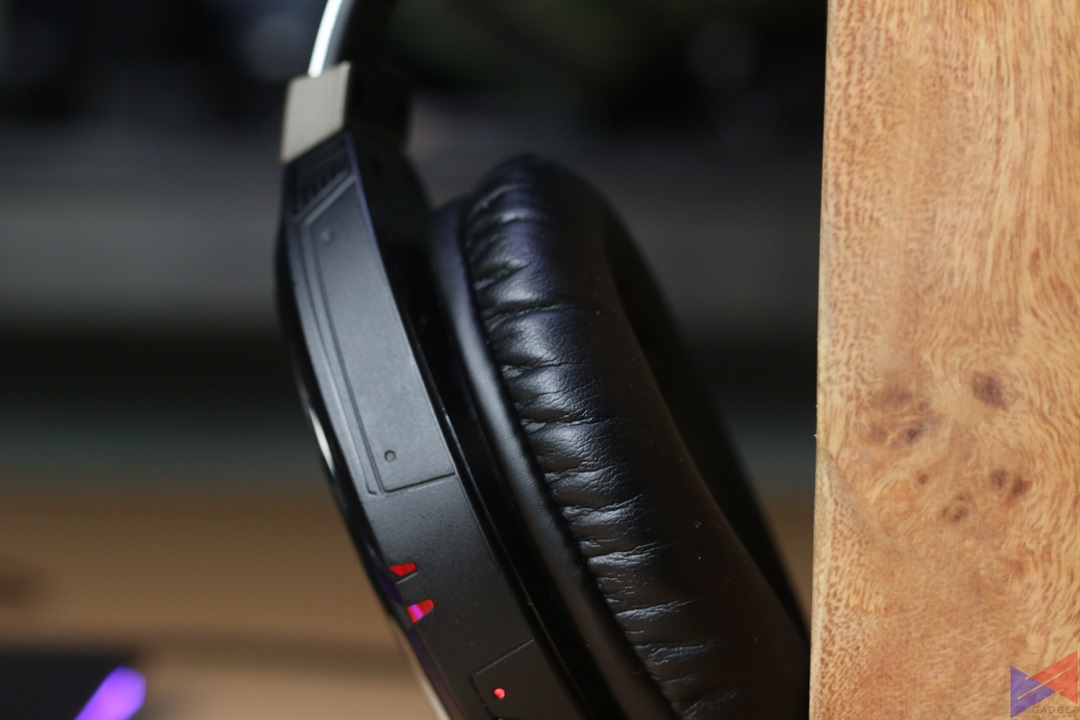 The protein leather earpads feel very comfortable, and provides a good seal to block off outside noise. It allows you to wear the headset for long hours without stressing your ears too much. The package also comes with a pair of ROG Hybrid Earpads, which are just as comfy. Feel free to switch to whatever you prefer.
Performance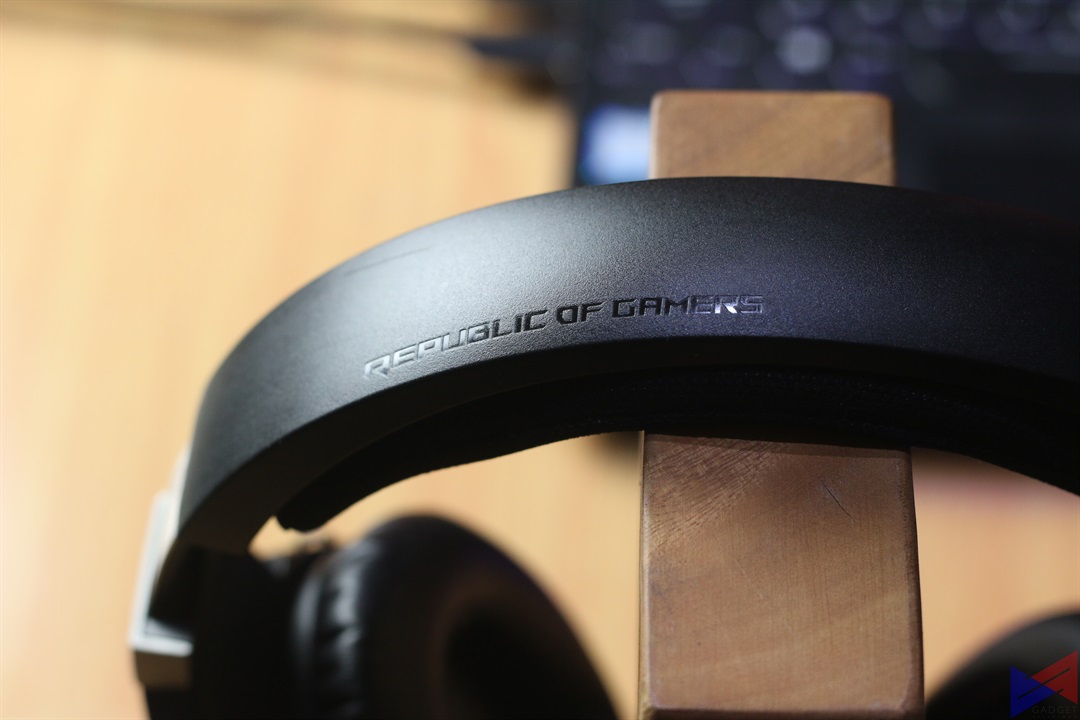 The Fusion 500 uses a combination of an ESS 9018 DAC, an ESS 9016 Amplifier, and ASUS' own Essence Driver to supposedly produce a sound that gives you rich and detailed sound that's not just suited for gaming, but for your usual music sessions as well.
As for gaming, the headset does deliver on this promise. Voice dialogues in Resident Evil 7 come across clear, and booming sound of explosions and gunfire in PUBG certainly feel as lively as they should. As far as detecting enemy movement is concerned, it  works to an extent, given that you're at the right volume. And that's even without the virtual 7.1 surround.
It's also immediately noticeable that this headset doesn't go very deep with the low notes, at least when you compare it to more music- oriented headphones, but it's enough.  A bit more clarity would've also been nice, as the s sound isn't very pronounced and is muddled. There's no distortion even at max volume, which is a good thing.
The Virtual 7.1 surround creates a wider soundstage, but I do think that you'll be able to perceive the direction of where the sounds are coming from with it disabled.
Microphone Test
The microphone does tend to pick up a lot of noise. The voice quality is decent, but sounds too nasal for my taste. It should be enough for in-game voice chat, but I wouldn't recommend it for streaming.
Software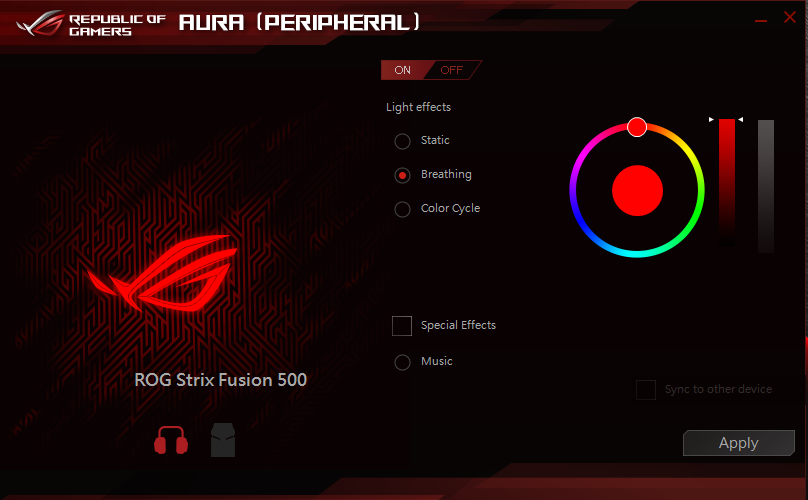 You can configure the RGB lighting effects using the AURA Software for Peripherals. You can set it to static, breathing, or color cycle.The software is quite straightforward and is easy to use.  It does tend to pop some errors at times, but hopefully, those can be resolved with new versions.
If you have a couple of these at hand, you can synchronize the RGB lighting effects across multiple devices using the AURA app on your mobile phone!
Emman has been writing technical and feature articles since 2010. Prior to this, he became one of the instructors at Asia Pacific College in 2008, and eventually landed a job as Business Analyst and Technical Writer at Integrated Open Source Solutions for almost 3 years.