In this age of competitive gaming, every bit of help that you can get from your gear helps. Your monitor's refresh rate, your PC's better graphics card. your mouse's DPI, and the list goes on. And while today's mice are mostly designed to work on any surface, a good mousepad still comes in handy for those situations when you need that extra bit of performance. The ROG Scabbard is a prime example of such.
Design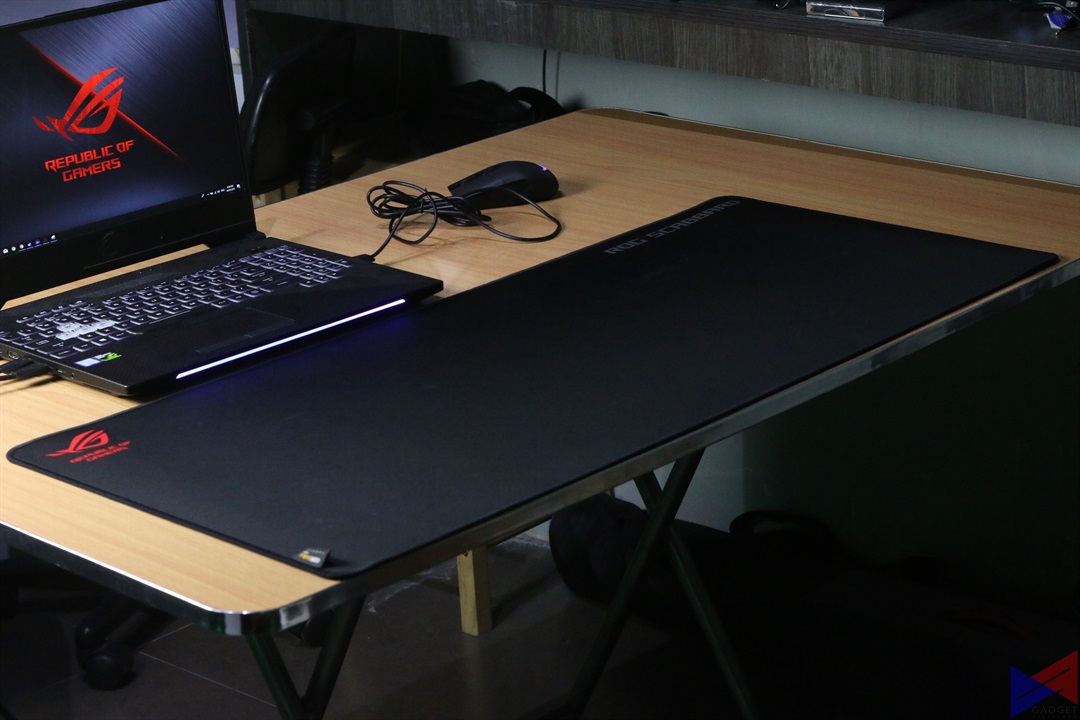 At 900 x 400 x 2mm, the ROG Scabbard is large enough to fit not only your mouse, but also your keyboard, with enough extra space for a few other items on your desk. In a way, it also acts as a wrist pad, for a more comfortable typing experience. That also means you need a big table to use it. Unless of course, you're okay with half of it dangling on the side. Using it on say, a small cafe table while on the go can also be quite a hassle.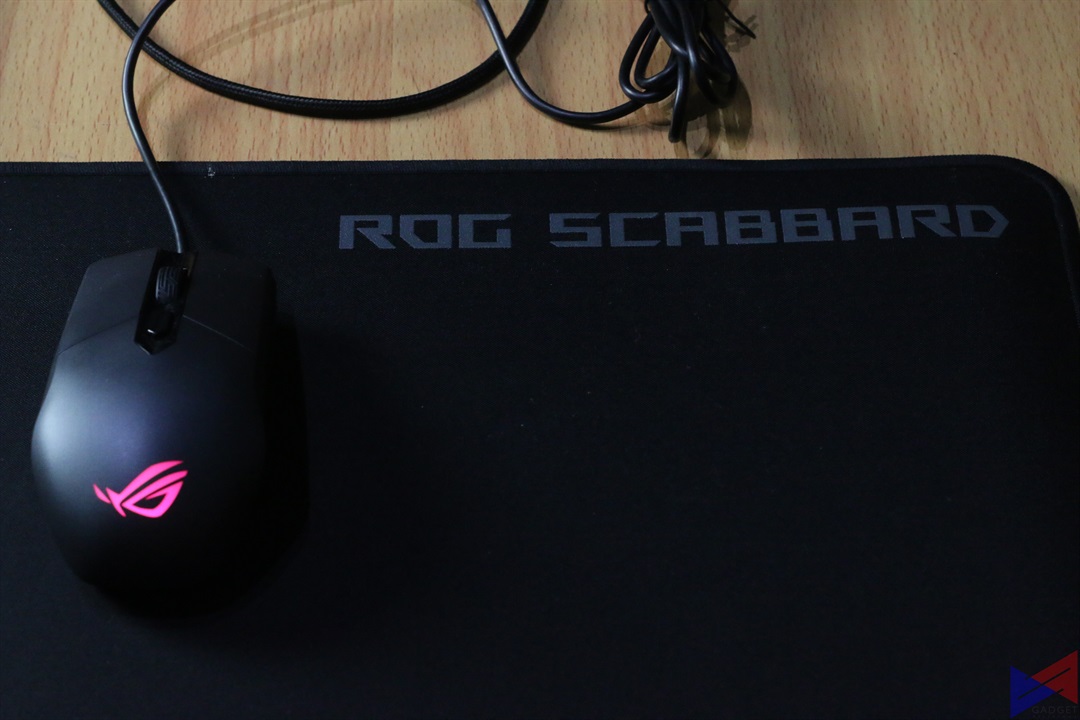 Aesthetics-wise, this one's quite a low-key. You get a pure black surface, with only a slight dash of ROG branding on both sides, The right printed with glow in the dark material.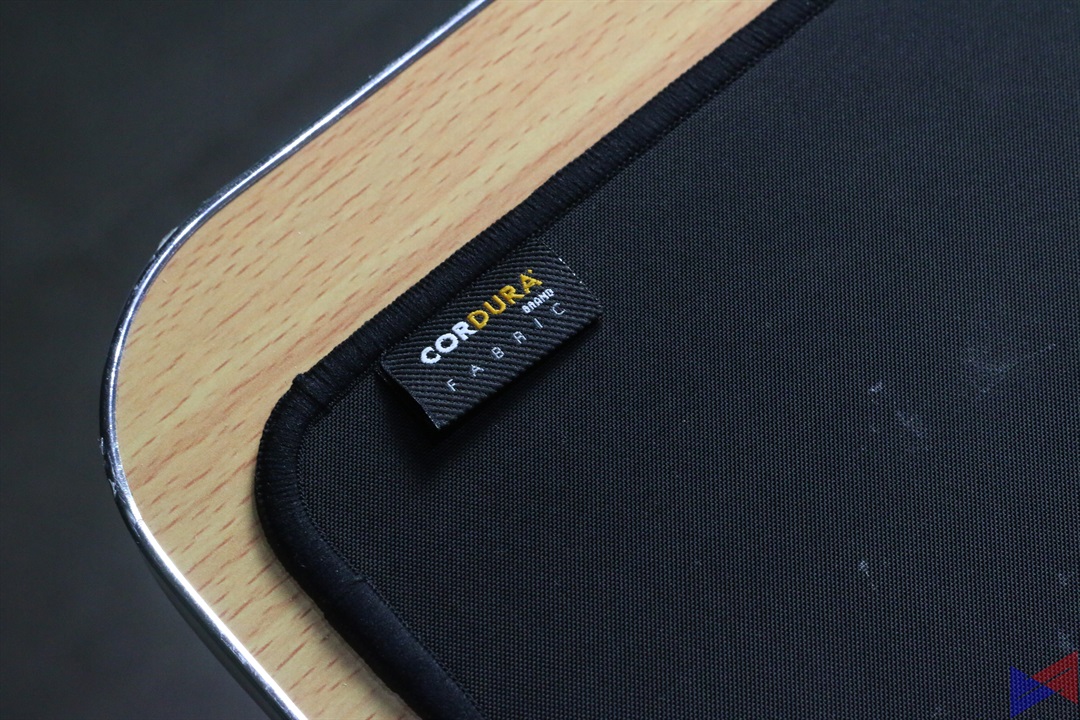 The main surface is made of Cordura Lite fabric, which is ideal for use in luggage and wearable accessories. The feel is similar to when you're touching the outside surface of some bags. It's also splash-proof, and scratch-resistant, so you don't have to worry about spilling a few drops of your drink, or getting it damaged as you slide your mouse.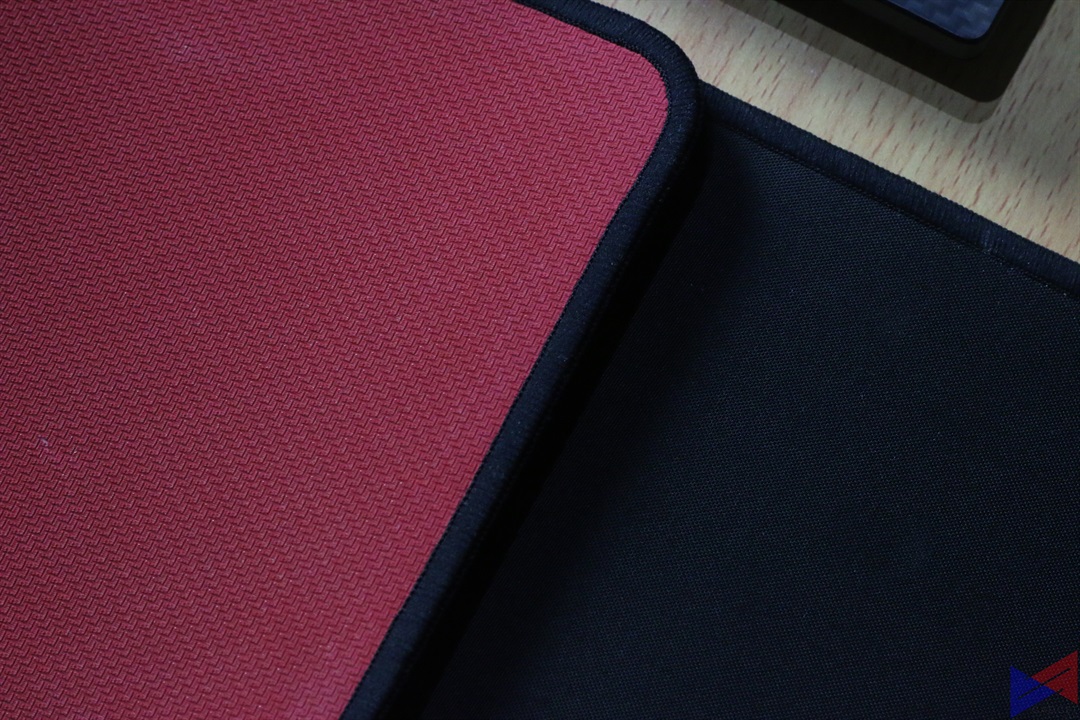 The opposite side is made of rubber, which keeps the mousepad in place when in use.
Performance
I tested the ROG Scabbard on a number of games which require a lot of movement using the mouse, PUBG, Mirror's Edge, and Resident Evil 7, using a Strix Impact Mouse, the mousepad performed flawlessly all throughout. The rubber base was able to keep it in place, even when I was erratically moving the mouse in certain situations. Its large area also meant that I could move the mouse further away, to avoid accidentally hitting the side of the keyboard.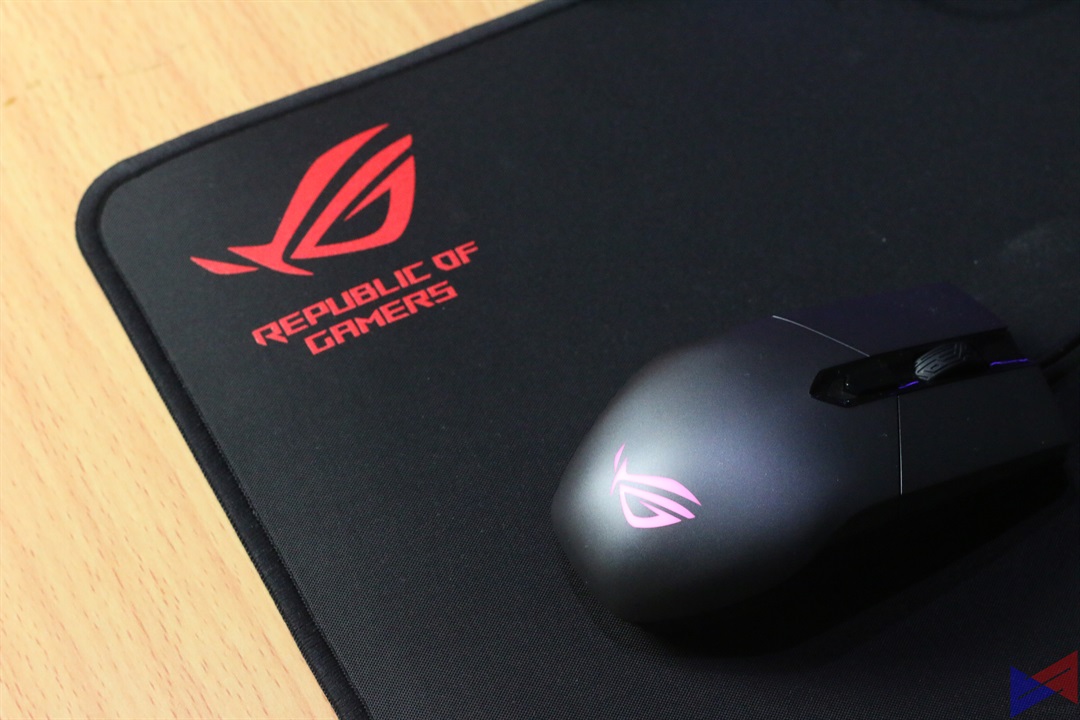 I could move the mouse around all I want, and I never encountered a situation where the mouse's base lodged onto the surface of the mousepad. In fact, I could also put a drink o glass of water or a can of soda on it, without having to worry about spills. The smooth surface also meant that I only needed minimal effort to move the mouse. This allows for those very little movements of to precisely point to objects, or basically, aim.
Emman has been writing technical and feature articles since 2010. Prior to this, he became one of the instructors at Asia Pacific College in 2008, and eventually landed a job as Business Analyst and Technical Writer at Integrated Open Source Solutions for almost 3 years.