In our review of the OPPO F7, we did deem it as the brand's most capable device to date – Thanks to a combination of premium design, powerful internals, and AI-features that made it a very attractive package for its price. Now though, they've released a more beefy version with 6GB of RAM and 128GB of storage, for PhP4,000 on top of the regular variant.
While, OPPO F9 is just around the corner and may be launched pretty soon, there is still a compelling reason to get the OPPO F7 128GB!
Check our comprehensive gaming review below.
Let's face it, one of the most common things that we do in smartphones is play games. So we tried the new 6GB/128GB variant in a number of titles, to see just how huge the impact of having more RAM does, and more importantly, if it's a worthy upgrade from the 4GB/64GB variant.
Benchmarks
Game Tests
We'll be playing five titles that span across different genres – Arena of Valor, PUBG Mobile, FF XV Pocket Edition, and Modern Combat 5. Using Gamebench, we'll record each game's median FPS, and changes in temperature. Before the test, the phone's temperature around the camera part was about 28 degrees Celsius.
Asphalt 9
After playing 1 game on Asphalt 9, the temperature has already risen to 40 degrees Celsius. With a median FPS of only 10, this game is hardly playable on High Settings. On another note, this may also be a case of an optimization issue with the game, as it's still in early access.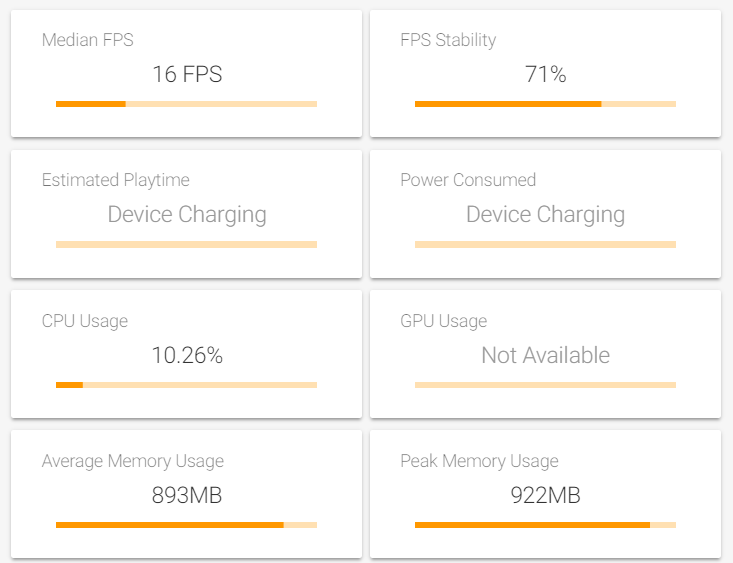 Just to be sure, I ran another round in performance settings, which is basically the lowest setting. The median FPS did improve to 15, and the game was much more playable, but nowhere near smooth territory. Throughout the session, I also noticed that the game wasn't even using half of the device's available RAM.
Arena of Valor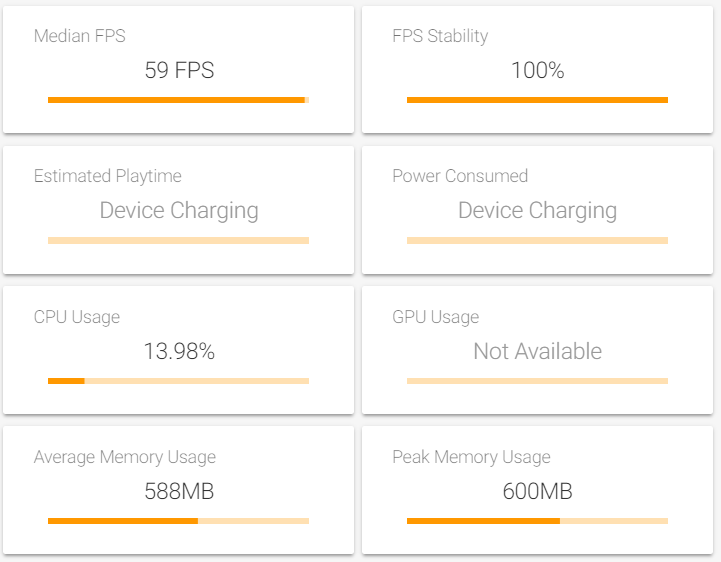 AoV is a popular MOBA game. It's also well-optimized, as even lower tier devices are able to run it without any issues. At this point, the temperature on idle was around 35 degrees Celsius.
Even with High Frame Rate and HD Display modes ON, the game ran smooth without any hints of lag or stutters. FPS is very stable for the full 5v5 match at a median of 59, the phone's temperature just right after the match was 36 degrees Celsius.
Final Fantasy XV Pocket Edition
FFXV was one of the most anticipated games for the PS4, and recently, the mobile version was also released with basically almost the same gameplay, but with cute Chibi characters.
I played the game with Highest Quality Mode, High Draw Resolution, and Maximum FPS all selected. The game ran fairly well w though there were occasional stutters. Lowering some of the settings may improve performance. The device's temperature in-game was at 41 degrees Celsius.
Modern Combat 5
A very demanding first-person shooter game, Modern Combat 5 runs very smooth on the F7 6GB/128GB even at its highest preset with a 60 fps median. In-game temperature was at 41 degrees Celsius.
PUBG Mobile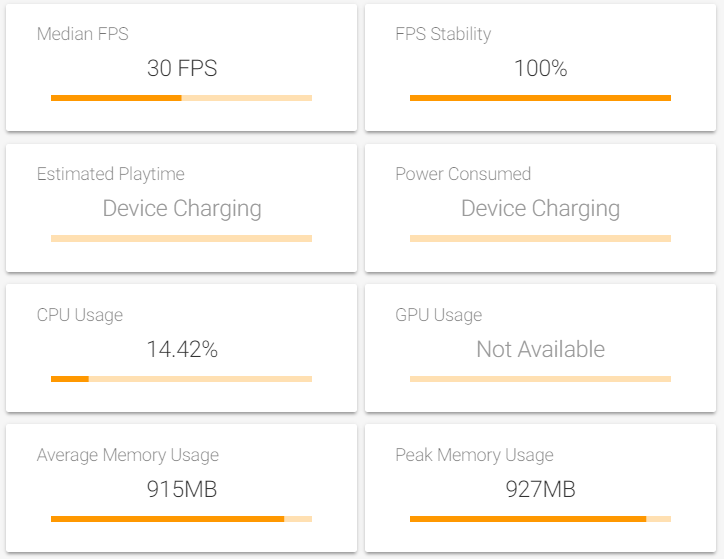 Of course, we won't forget one of the most iconic and popular games today, PUBG Mobile. While the game seems to be capped at 30 fps, the good news is that even at HD and High FPS settings, the phone still manages to hit close to 30 fps throughout the majority of the game.
Verdict
The OPPO F7 6GB/64GB is a decent as a gaming device, as it's able to play most titles without any major issues. Apps do launch a bit faster, and you have plenty of room to run multiple apps at the same time.
Apart from FFXV, most of the games we played didn't even use even half of the RAM the device had. If anything the experience is almost the same as in the 4GB variant. On the other hand, it's good to consider as a form of future-proofing as games start to utilize more and more resources.
If gaming is your main reason of buying a phone, and you want a decent gaming experience across majority of titles, this phone should be on your list. If that's not enough, you'll have to consider investing on a higher tier device.
OPPO F7 6GB/128GB Gaming Review