Power banks usually don't look special. The same thing goes with clip-on car mounts! Time and again, brands have been trying to improve the designs of power banks, and even tried adding a few quirks and special features to upscale its attractiveness level.
One of the brands that try to innovate and pump the features of their products is Baseus, a Chinese brand of cases and power banks in the Philippines. They recently forged a retail partnership with Digits Trading to make their slew of products available in the country.
Not Your Ordinary Power Bank
I own and keep 8 power banks. I've got portable power juices from Tronsmart, Pyxis, Anker, ASUS and Xiaomi, to name a few. Among all the ones I've got, the charger from Baseus stands out for a lot of reasons. What we've got is the Baseus Bracket Wireless Powerbank 8000mAh.
For starters, while it looks like a typical slab of plastic with charging components inside, Baseus' desktop wireless charger sports an LED that shows its current available power and power output status. Baseus even included an automatic fitting equipment
It isn't your typical power bank as it has wireless charging function. My Galaxy Note 8, Galaxy S8 and Sony Xperia XZ2 work flawlessly on the charger. While there is no way for us to test the power delivery of wireless charging at this point, we can confirm that it works flawlessly, albeit not having quick wireless charging support.
Based on paper, its single USB output supposedly delivers a total of 5V/1A, but it's able to deliver 5.05V / .8A based on the actual test using our handy-dandy USB tester. The power bank supports dual USB charging too and should supposedly deliver a total of 5V/2A. Our actual tests revealed that it delivers 4.86V/1/83A, which isn't exactly a bad thing.
This Wireless Charger Car Mount is exactly what I need
Now that there are plenty of wireless charging compatible phones available in the market, Baseus' wireless charger is going to benefit a lot of consumers.
Apart from having wireless charging capability, the Baseus Wireless Charger Gravity Car mount is installable via air vent and it uses gravity mechanism to easily place smartphones into the mount. With this mechanism, users only need to easily slot in the smartphone into the mount, and let the left and right clamps squeeze it in place.
The charger's coil is placed in an area that's compatible with wireless charging capable smartphones. I tried it on Galaxy S9, Galaxy Note 8, Galaxy Note 8 and Xperia XZ2 and confirmed that I didn't get any issues. In fact, for Qualcomm-powered smartphones, I'm happy to report that QC2.0 and QC3.0 work on this charger.
The device is able to deliver 9V/1.7A power to Quick Charge compatible devices, or 5V/2A power at minimum for non-QC compatible smartphones.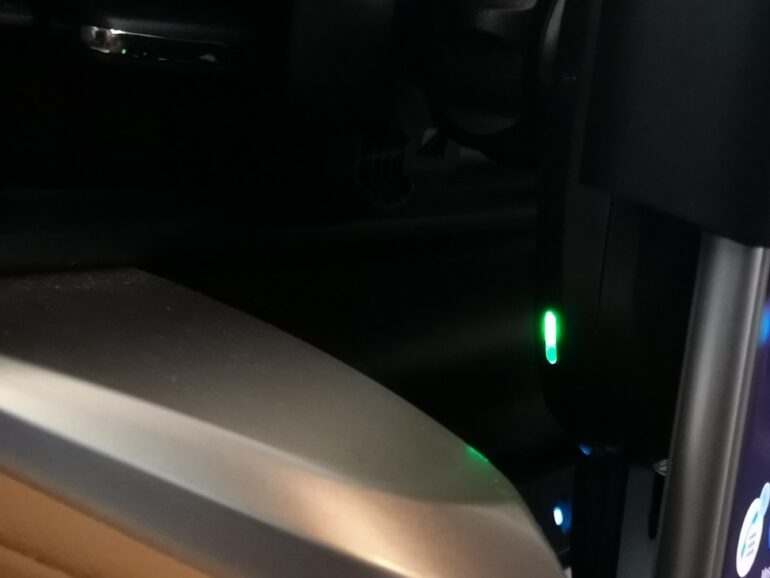 Perhaps, the best thing about these new wireless charger offerings by Baseus is its price. The Baseus Bracket Wireless Powerbank only costs PhP1,590; while the Baseus Wireless Charger Gravity Car mount only sells for PhP1,490!
Founded in 2009 by Gian Viterbo, Gadget Pilipinas is one of Philippines' top sources for news, tutorials, reviews and tips about the latest trends in technology, gadgets, games, social and digital media and cyber culture.