The high demand and significantly low supply of DRAM has affected its price in the global market. In a statement by Avril Wu, Senior Research Director of DRAMeXchange said, "Increase in memory content for smartphones and robust end demand from the server and data center markets will push the overall DRAM demand up in 2018."
MediaTek, a Taiwanese fabless semiconductor company that provides system-on-chip products for wireless communications, HDTV, DVD and Blu-ray, is fully aware of this market trend. In close collaboration with their partner-manufacturers, like Cherry Mobile in the Philippines and Google, they are trying to come up with viable solutions to still produce affordable smartphones to more people.
Last April 10, 2018, MediaTek and Cherry Mobile invited us in Makati for a roundtable discussion regarding their collaborative plans for 2018. MediaTek's discussion delved more on their focus on optimizing their chips with 1GB RAM to run perfectly on Android Go.
According to Cedric Chang, Account Manager for MediaTek, MediaTek is one of the major proponents of suggesting Google to create Android Go, an optimized version of Android to low-end devices. Since its inception and development in 2017, MediaTek has been a supportive partner of Google to creating this new form of Android with lighter versions of Google core services. In the Philippines, MediaTek's biggest partner, Cherry Mobile, will be the first company to release Android Go smartphones this May 2018.
Android Oreo (Go edition) leverages MediaTek's acclaimed turnkey references and chipsets that are designed specifically to reduce product development time and compliance testing. A wide range of MediaTek SoC's supports Android Oreo (Go edition), including the MT6739 and MT6737 for 4G devices, as well as the MT6580 for 3G devices. This gives device makers the range of capabilities they need to develop devices for specific price points and markets.
According to Cherry Mobile's Vice President for Products, Lonson Alejandrino, they are posed to bring these products to the Philippine market by May or early June 2018. Flare P3 series will be the first Android Go smartphones they will sell in the Philippines. Lonson did not say if they will bring these products to Cherry Mobile Thailand.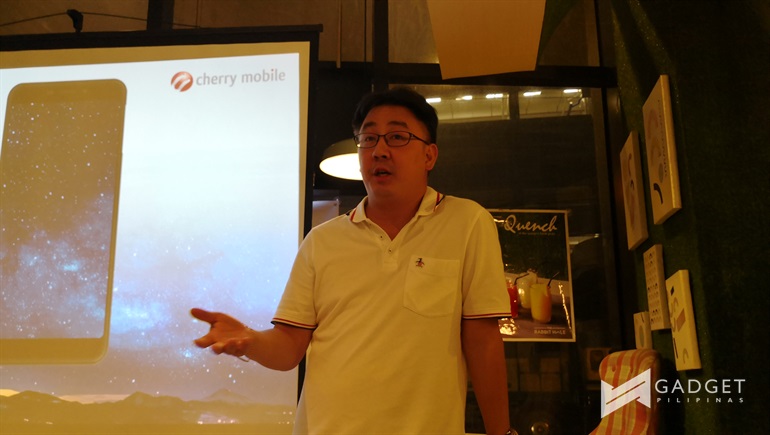 What do you guys think? Will you be lining up to get an Android Go smartphone by Cherry Mobile?
Giancarlo Viterbo is a Filipino Technology Journalist, blogger and Editor of GadgetPilipinas.net, He is also a Geek, Dad and a Husband. He knows a lot about washing the dishes, doing some errands and following instructions from his boss on his day job. Follow him on twitter: @gianviterbo and @gadgetpilipinas.