With the launch of the Zenfone 5 series smartphones, ASUS aims to once again reclaim the crown of the performance to price king, offering the most ideal user experience, the best technologies and features at very competitive price points in just about every segment. The brand's slogan #BackTo5PH is in fact, a recollection of the original Zenfone 5's mantra.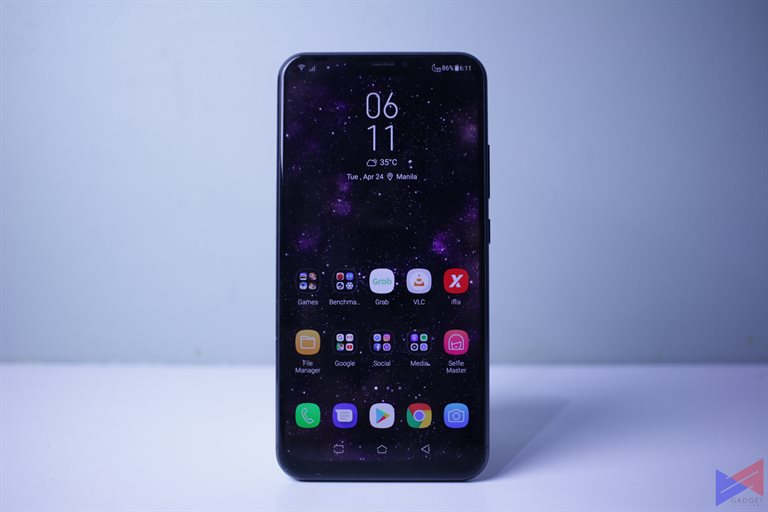 The Zenfone 5 is the brand's newest offering in the upper mid-range category, and just looking at it, you can immediately tell, that it was built from the ground up with the utmost attention to detail. It features an all new design, a more capable processor enhanced by AI capabilities, a new software, and of course, improved optics.
Will this phone be the key to the company's rise from the previous generation's mishaps? or did they not do enough? Let's find out in this review.
ASUS Zenfone 5 Specs
[table id=56 /]
Design and Build Quality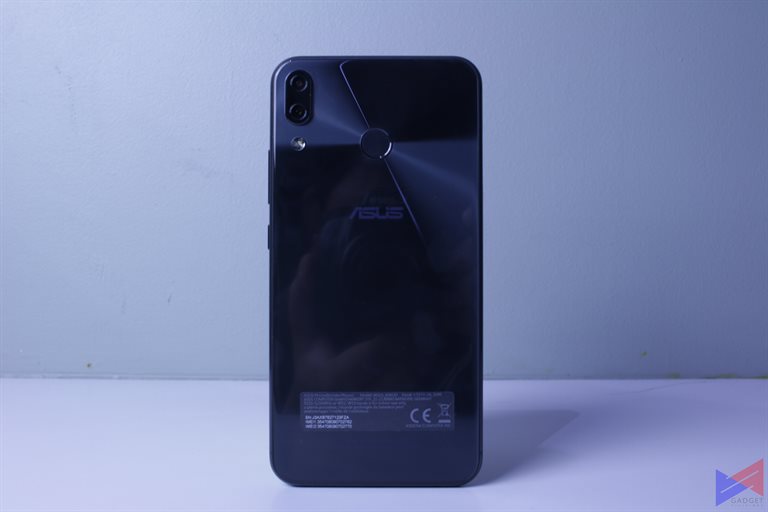 Just one glance at the Zenfone 5 and you can immediately tell that it's in a class of its own. In fact it looks even more expensive than it actually is, thanks to glass both at the front and back, similar to what they did on the Zenfone 3. Of course, that means that it's a smudge magnet, but I can live with that.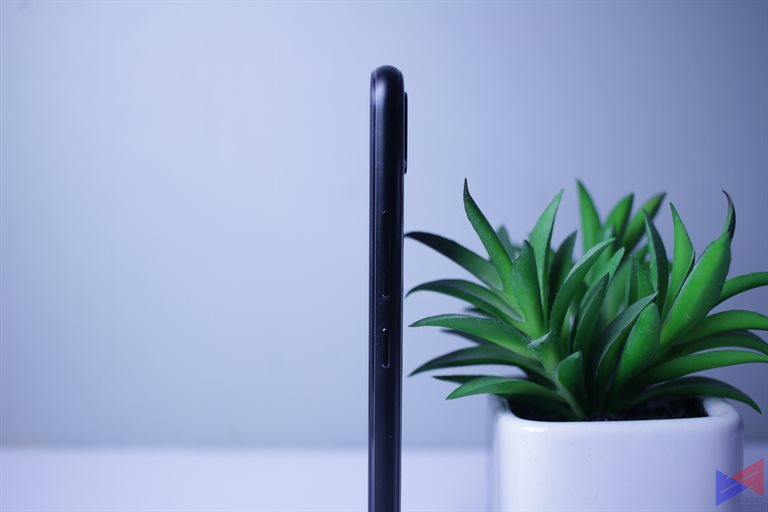 The phone retains all the buttons on the right side, and uses a hybrid SIM tray, which I think should've been a triple slot tray, as that seems to be becoming more of a standard these days.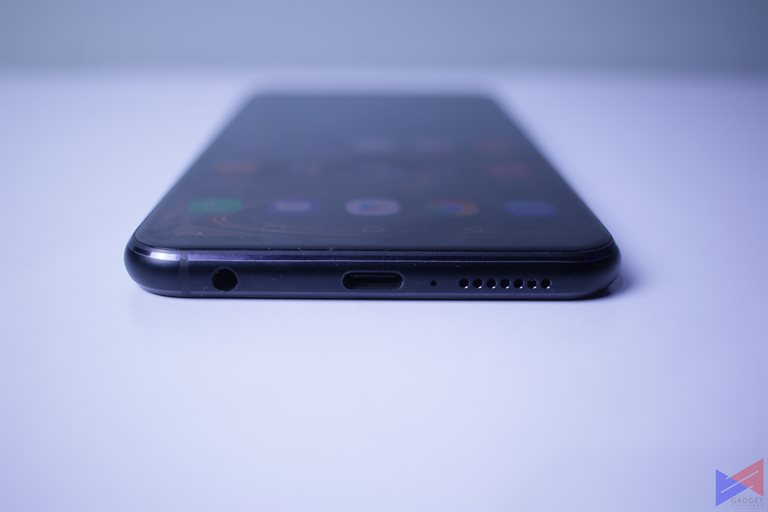 It also uses a USB Type-C port, which should also be a standard in any mid-range device, along with a microphone and a single speaker at the bottom.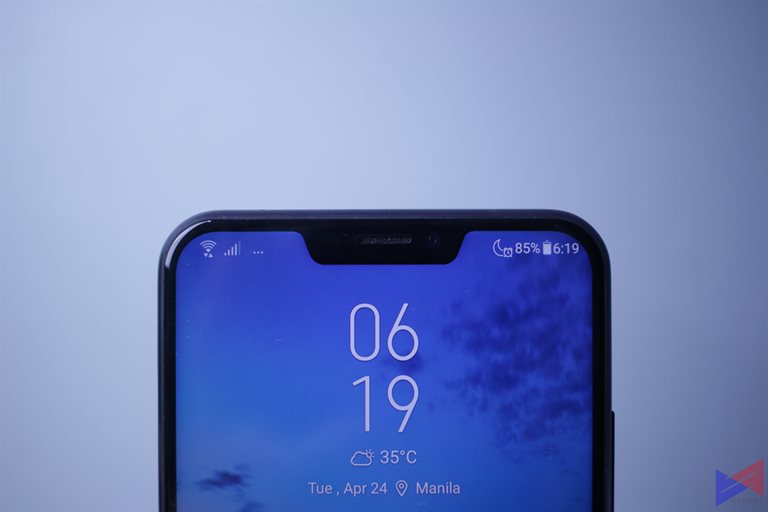 You get a 6.2-inch FHD+ display with a 19:9 aspect ratio, giving you more room for content, while utilizing a notch to house the front camera, notification light, and other sensors. Thankfully, it also has the signature vibrancy that you'll find in the previous Zenfones – you get highly accentuated colors, sharp text, and detailed icons. You also get that parallax effect, where the icons sort of look like they're slightly above the background.
The software itself also lets you change the color temperature of the display depending on your preference or you can actually just let the AI do it for you.
Performance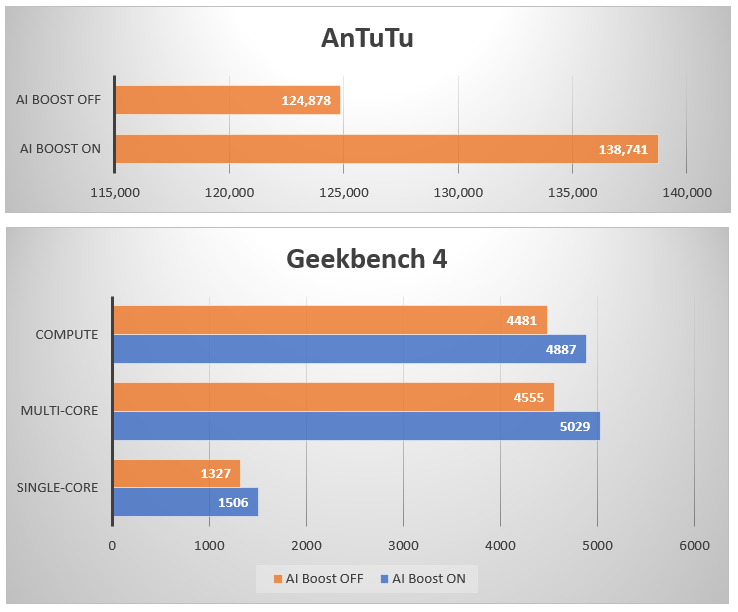 The Snapdragon 636 is touted to deliver a 40% performance boost over the 630. It also has its own AI platform that allocates tasks to the right portions of the chip, which should result in better efficiency and performance. ASUS also says that having AI Boost ON can get the 636 to perform as fast as a Snapdragon 660, at the cost of faster battery drain.
Depending on the app, the performance gain may or may not be that noticeable as AI Boost seems to focus more on improving CPU performance rather than the GPU. In Real Racing 3 for instance, the difference in fps when AI Boost is ON and when it was OFF was just 4. Yes, 4 fps (median). I just hope that they can somehow make it more battery-efficient in the future.
Speaking of which, gaming performance is actually impressive for a mid-range device. PUBG Mobile is very much playable at medium settings, with FPS hitting 30 (which is the cap) most of the time.
Rules of Survival is smooth at High Settings, Dragon Nest Mobile, casual games like Technika Q along with MOBA games such as Arena of Valor all run as they should, smooth.
Camera
The Zenfone 5 has a dual rear camera system, with the second snapper equipped with a wide-angle lens. In good lighting, shots came out vibrant, sharp, and with great detail. The device's AI-assisted scene detection, which detect subjects, and adjusts the camera setting accordingly, also works well most of the time.
Even in less than ideal-lighting, the camera was still able to capture some good quality shots for a mid-range device.
Wide angle shots aren't as detailed, but are still decent for casual snaps. Do note that it still has that slight fish-eye effect,
Depth mode can be easily enabled with a touch of an icon, and works very well. The blur effect doesn't show hints of pixelation, and accuracy is also pretty much on-point.
While the front camera does present very detailed photos in good lighting, it tends to overexpose the background more than what I would've liked. At least the depth effect is just as good as when using the rear camera.
Low light performance isn't bad, but not great either. There's a screen flash for added illumination but, you're probably better off not using it.
You can also use the camera to create ZeniMoji's, which are basically 3D models that can replicate your face's movement. It lets you record a message and send it to your friends through an app like Facebook Messenger.
Software
The device runs on ZenUI 5.0 on top of Android 8.0 Oreo, which still has that colorful, but now much simpler look. It also brings a number of new features such as AI Ringtone, in which the phone automatically adjusts the loudness of the ringtone depending on whether you're in a quiet or loud environment. AI Display also smartly controls the brightness and color temperature of the screen, depending on the environment or what you're doing. Personally, I like to set a fixed level of brightness, but it's a good feature to have nonetheless.
There's also "Lift to check phone", which automatically activates the screen when the phone is raised to eye level for easier and faster unlocking – pairs well with facial recognition, which also works very well, even in less than ideal lighting. I did notice that there were times when the fingerprint scanner was simply slightly slow to respond though.
Anyway, you still get the same handy features such as double tap to sleep/wake, Game Genie which by the way can now record game audio as well (though with a slight delay), and Twin Apps, which creates a second instance of a social media app such as Facebook or Messenger, so you can manage two accounts at the same time. There's also OptiFlex which speeds up the startup of up selected apps. I didn't really notice that much of a difference, but since it's there, use it right?
In terms of performance, navigating the UI is generally smooth and fluid, except for occasional stutters on the pull down menu, especially when there's another app running like Spotify. There were also instances that the virtual keyboard was unresponsive when writing captions in the Instagram app.
Battery
With AI Boost OFF, the Zenfone 5 can squeeze 9 hours of up time in a single charge with light to moderate use. That means you can use it on the way to work, at work (if your time permits of course) and it'll still have enough steam left for your home bound commute. It also charges pretty quick; 18% to full only took about 1.5 hours using a Quick Charge 3.0 compatible charger.
Verdict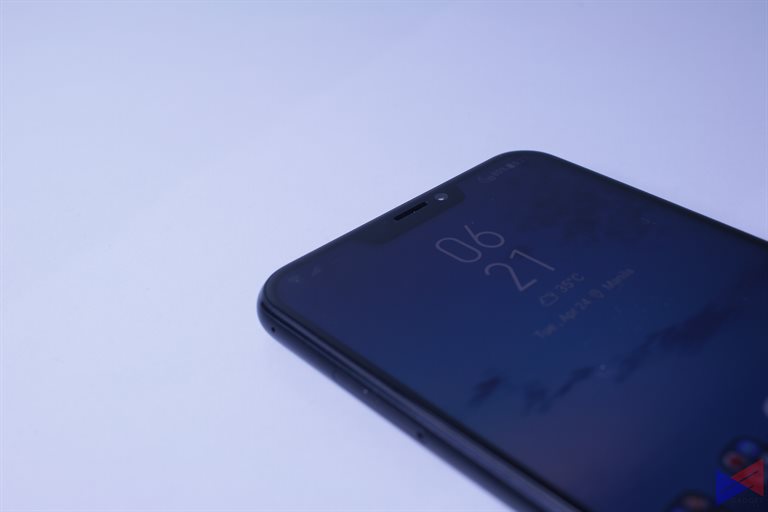 I'd say ASUS is finally back on track with the Zenfone 5. It has the premium design, the vibrant display, and the horsepower to run well for both your daily tasks, and for your gaming needs. Its AI-assisted rear camera is also a huge step up compared to the last generation in terms of photo quality. Then of course, there's that great battery life and fast charging time.
On the other side, the front camera does need some work in terms of handling light in the background, the OS needs a bit of optimization with a number of apps, the responsiveness of the fingerprint scanner could also be better. and I'm pretty sure some are wishing that the notch can somehow be hidden. Hopefully, these issues can be addressed with a software update.
The ASUS Zenfone 5 is still a diamond that needs a bit of polishing, but is still a good all-around device that's worth every peso of the PhP19,995 that you'll spend for it.
Pros
New design looks very premium
Vibrant display
Great performance in daily tasks and games
Great battery life
Fast charging time
AI scene detection works well, rear camera takes good quality shots
In-game sound recording (Though with delay)
Cons
Front camera overexposes the background too much
Fingerprint sensor's responsiveness can be improved
Software still needs to be optimized for some apps
No way to somehow "hide" the notch (For those who don't like it)
Still uses a Hybrid SIM Tray
Emman has been writing technical and feature articles since 2010. Prior to this, he became one of the instructors at Asia Pacific College in 2008, and eventually landed a job as Business Analyst and Technical Writer at Integrated Open Source Solutions for almost 3 years.