AMD has recently rolled out Radeon Software version 18.3.1, as the latest update to Radeon Software Adrenalin Edition. The update supposedly brings major performance improvements along with optimizations for eSports titles that include PUBG, Dota 2 and Overwatch.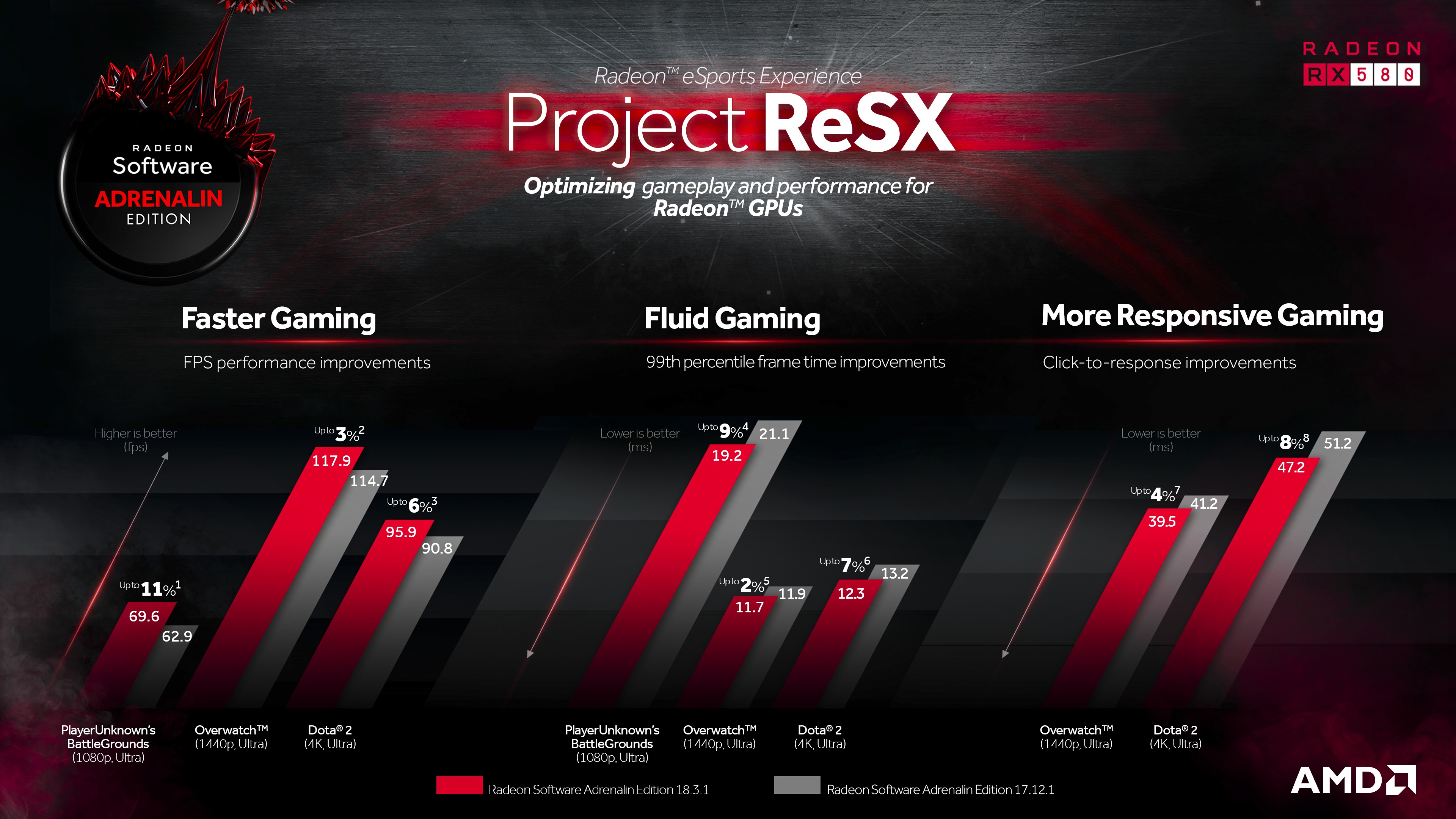 These gains can be credited to Project ReSX  (Radeon eSports Experience), a special project within the Radeon Software Group that involves closely working with developers for in-game optimizations built directly into Radeon Software, fine-tuning these popular games for Radeon GPUs.
With the new update, PUBG, Overwatch and Dota 2 are now faster, even more fluid and responsive than before. To download Radeon Software 18.3.1, click here.