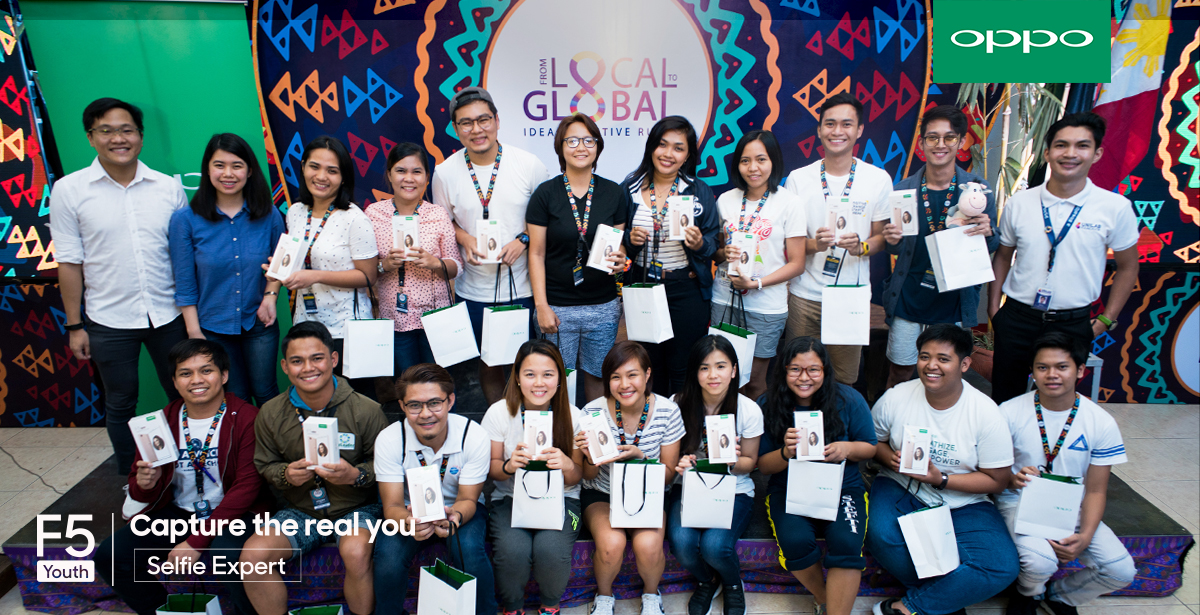 OPPO has recently partnered with Ideas Positive, a youth engagement program for building healthier communities, under the Unilab Foundation, and donated OPPO F5 Youth units during the booth camp held at Camp Allen, Santa Cruz, Laguna.
These phones will be used by the participants to capture their best moments and help spread word about the solutions that the organization implements and promotes in their respective communities through social media.
[su_quote cite="Alfred Dicto, Project Lead for Ideas Positive"]We are grateful that OPPO partnered with Ideas Positive. For the past years, majority of our participants use their own mobile phones in documenting their projects. However, not all of them own good quality smartphones that can take quality photos and videos. OPPO's support this year is a big help to the youth teams in documenting their project implementation.[/su_quote]
Ideas Positive holds a yearly competition wherein teams are given the chance to develop innovative solutions that are aimed to address health issues at the community level. This year, 17 teams were selected to undergo a three-day boot camp, where they were given basic knowledge on project management, leadership, and communication. Up to PhP100,000 will also be granted to each team, for use in implementing their projects within their respective communities.
[su_quote cite="Eason De Guzman, OPPO Philippines' PR Manager"]OPPO believes that the youth plays a huge role in nation-building. We are glad to partner with Ideas Positive in supporting and empowering the Filipino youth. We have seen how enthusiastic and passionate the participants are in helping the communities. We hope that with OPPO's support, the teams will be able to capture their best moments and share their wonderful stories and experiences with their communities.[/su_quote]
The team with the best results will be announced this August, and will be awarded with both cash prizes and smartphones from OPPO Philippines. For more exciting updates, you may follow OPPO and Ideas Positive on Facebook.