Just moved in to a new house? looking to upgrade your current home appliances, then hurry and go to your nearest authorized Samsung dealer and enjoy up to 20% off markdowns along with 12 months 0% interest installment plans on select models!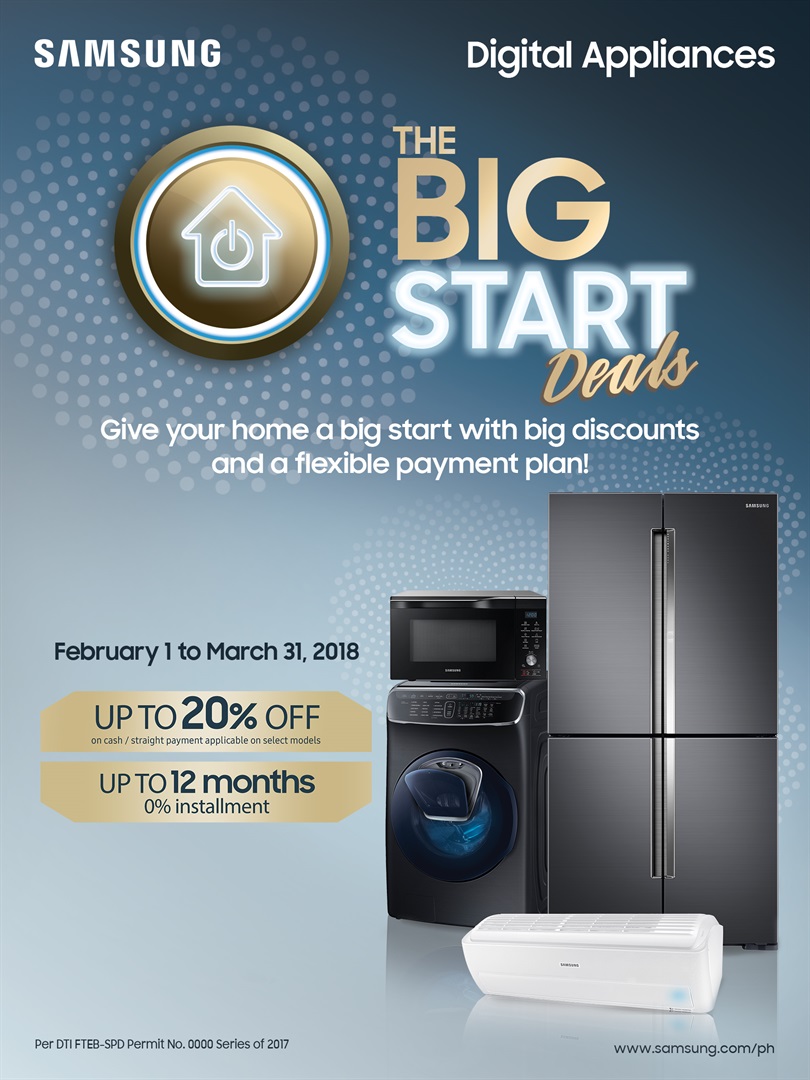 Samsung Digital Appliances are equipped with breakthrough features that enable you to provide the best care for your loved ones. The Samsung Wind-Free Air Conditioner for example, can evenly distribute cool air without the unpleasant feeling of a direct blow, while also staying power-efficient and reduce your energy bill by up to 72%.
The FlexWash Washing Machine on the other hand, lets you run two cycles for different fabrics simultaneously, without any compromises to quality. This gives you more time to spend on other things that matter more.
There's also the Samsung Twin Cooling Refrigerator, which retains up to 70% humidity level, providing the ideal temperature to keep your food fresh for a longer period of time, reducing wastage. Finally, there's the Samsung Smart Oven, which uses it Hot Blast technology to blow hot air via multiple air holes. This keeps your food crisp on the outside, and juicy on the inside.
So what are you waiting for, grab this opportunity to own these state of the art appliances without putting a huge hole in your wallet! Promo runs until March 31, 2018. For more details, you may visit samsung.com/ph/offer/thebigstartdeals.