According to reports from IDC, Canalys, Strategy Analytics, and Counterpoint, Xiaomi has surpassed Apple in terms of global smartphone shipments in Q2 2021 to take the second spot.
The IDC report reveals that Xiaomi has a year-over-year growth of 86.6% with a 10.3% Q2 market share.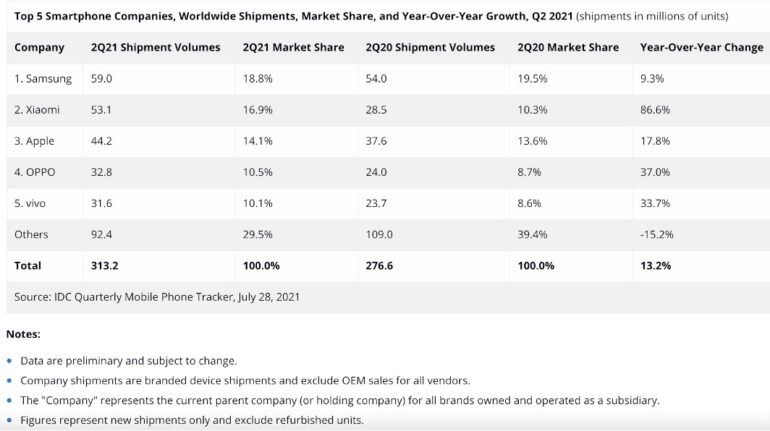 Meanwhile, Canalys expressed that the Chinese company is now transforming its business model from challenger to incumbent. The next goal is to displace Samsung, the current top smartphone company.
Strategy Analytics mentions that the company shipped 52.8 million units in Q2 of 2021 and took a 16.8% market share. This allowed the Chinese company to jump to the top 2 for the first time ever.
According to Counterpoint, Xiaomi records a quarter-on-quarter growth of 8%, while its shipments grew by 98% year-on-year. The strong demand for Redmi 9, Note 9, Note 10 series, and Mi 11 series was the biggest driver for this growth.