Samsung has announced One UI 4.0 beta based on Android 12 for the Samsung Galaxy S21, Galaxy S21+, and S21 Ultra.
This, unfortunately, is only open to users in South Korea. However, if you are in South Korea and have these devices, it is open to both SIM-free phones and those from carriers.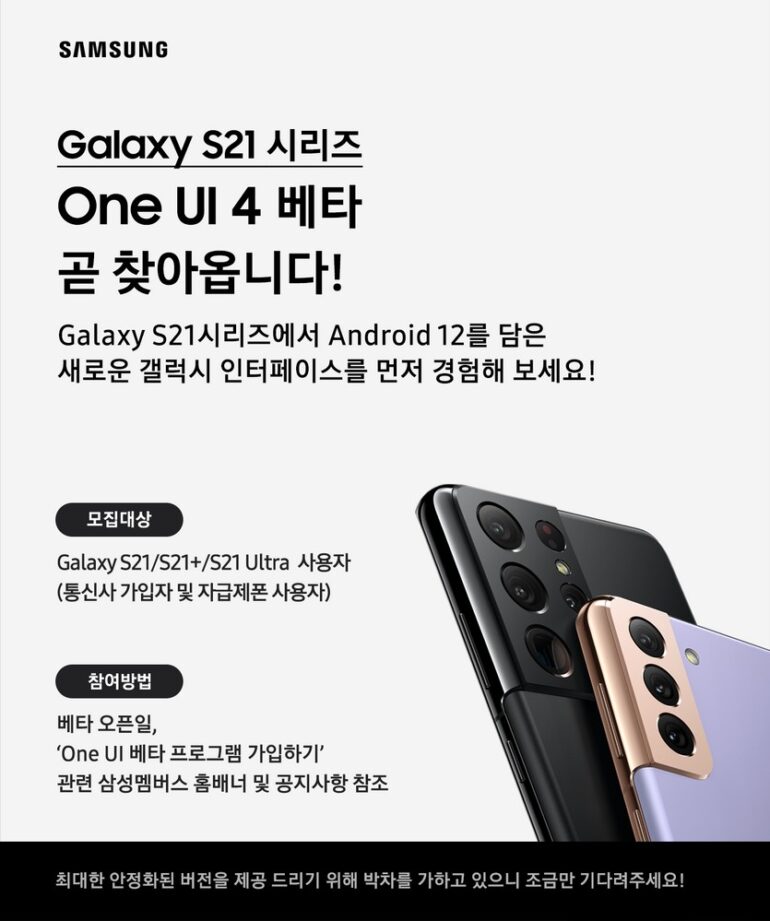 The company has yet to set a date for the start of the One UI 4.0 beta program just yet. This includes exactly how long it will take to go from beta to stable.
The announcement confirms previous rumors that there will be no One UI 3.5 and will just go straight to One UI 4.0.