PLDT Home sets the spotlight on all the brilliant possibilities that Filipinos can achieve with its latest Do It Better campaign. With the campaign, the company aims to illustrate how its digital products and services enable families to do, connect, learn, and earn better at home.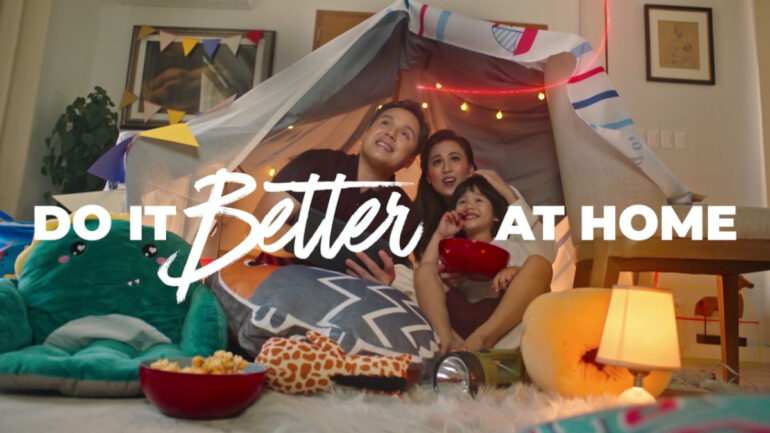 Using her strongest connections at home, award-winning actress and mom Toni Gonzaga, along with her family, have signed up to bring to life all the positive feats. The Gonzaga-Sorianos were affected by the pandemic restrictions, like many families, but refused to let the challenges prevent them from living the life they wanted.
"At first, when we started staying at home and shifting to a digital setup for work and home, it was challenging for me and my family because the shift took some getting used to. But with PLDT Home, I am empowered to do and fulfill my multiple roles at home: from hosting events, working out, and taking care of Seve and Paul. I can live my best life and do things better."
Toni Gonzaga-Soriano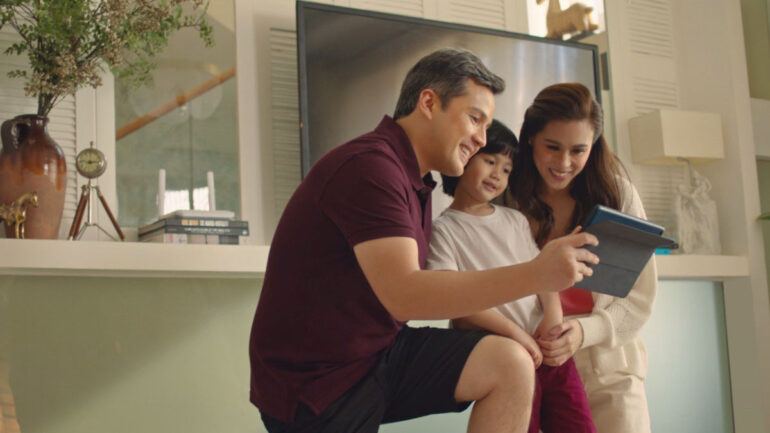 Toni ensures that her four-year-old son, Seve makes the most of his time at home by letting him learn online through educational videos and games. Meanwhile, renowned director Paul Soriano was able to adapt better in the new normal as he stayed on top of all his film projects through online shoots and directing projects. This can all be done thanks to their strong and reliable PLDT Home connection at home.
Better products and services
PLDT Home introduced a host of new products and services including Fibr plans up to 1000Mbps, as a part of its mission to serve the need of Filipinos better. These innovations aim to provide Filipino families seamless connections while they pursue their passions and work towards their goals.
The company also leveled up the country's standard for internet speeds by giving subscribers a free speed boost up to 500Mbps. It also introduced WiFi 6 solutions and Fibr Plus plans that come with wifi mesh routers.
Additionally, the company puts focus on supporting home-based entrepreneurs through its Home Biz Asenso Fibr plans. It enables entrepreneurs to do more with their businesses with complete e-commerce solutions and fast internet speeds.
It beefed up its entertainment offerings through partnerships with Netflix, VIU, and NBA League Pass. PLDT Home subscribers get to enjoy exclusive offers and the convenience of adding these services on top of their existing broadband subscription.
PLDT Home understands how access to healthcare is important now more than ever, which is why the company supports the Metro Pacific Health Tech Corporation's mWell app. The app is the country's first fully integrated, one-step health and lifestyle app that provides online doctor consultations, health education, wellness programs, online pharmacy services, and more.
For more information on the Do It Better campaign, click here.