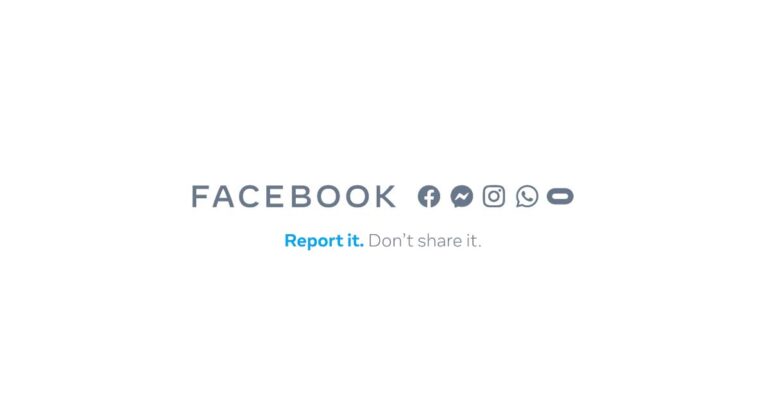 As part of its efforts to prevent and eradicate sexual exploitation and abuse of children online, Facebook, along with its partners from the APAC region, recently launched its public safety campaign against Child Sexual Abuse Material (CSAM) in 10 countries including the Philippines. The campaign aims to raise awareness on how the public can help prevent the revictimization of affected children by reporting CSAM content to Facebook and law enforcement, and avoid sharing these malicious content.
Over the past year, Facebook consulted the world's leading experts in child exploitation, including the National Center for Missing and Exploited Children (NCMEC) and Professor Ethel Quayle, a world leading clinical psychologies who specializes in sex offenders, to improve the company's understanding of why people share child exploitation content.
The campaign was launched in light of the recent findings from a research conducted by Facebook on its CyberTips with US-based National Center for Missing & Exploited Children (NCMEC). This was done to better understand why many people share CSAM on Facebook and its family of apps. The study evaluated 150 accounts that were reported to NCMEC for uploading CSAM in July and August of 2020 and January of 2021.
According to the results, more than 75% of these materials did not exhibit malicious intent to harm a child, but appeared to be shared for other reasons, such as outrage or poor humor. Data also showed that more than 90% of CSAM were reshares of previously reported content. While this data indicates that the number of pieces of content does not equal the number of victims, the same content, potentially slightly altered, is being shared repeatedly.
As part of the campaign, Facebook released a public service announcement video at stresses the impact of CSAM on the victimized children, especially when these are re-shared online. Instead, the public is encouraged to report CSAM content to Facebook, through the in-app reporting channels, and the authorities to better help and protect the young victims.
In the Philippines, Facebook has partnered with the Inter-Agency Council Against Trafficking (IACAT), the Inter-Agency Council Against Child Pornography (IACACP), Stairway Foundation and Child Rights Network for the local rollout of the campaign.
Apart from government stakeholders, non-government organization partners also call for the public's help to take part in the fight against sharing of CSAM.
Apart from the campaign, Facebook continues to work on other initiatives against child exploitation online – from educating users through product and other public safety campaigns, to working with different partners and law enforcement agencies to raise awareness on reporting mechanisms both on and off its platform.
Report It. Don't Share It
You can help a child by reporting child exploitation content. If a child is at risk, call and report it to 1343 or #163. If you see images on Facebook of a child being abused, report the photo or video to Facebook and law enforcement. Do not share, download, or comment on the content. There can be criminal penalties to share, or send messages with, photos, and videos of children being sexually abused and exploited. You won't be asked to provide a copy of the content in any report that you submit to Facebook.
You may view the full video here.
To report CSAM content on Facebook and its family of apps, click here. Meanwhile, if you suspect a child or adolescent is at risk, call or report to 1343 or #163.
Emman has been writing technical and feature articles since 2010. Prior to this, he became one of the instructors at Asia Pacific College in 2008, and eventually landed a job as Business Analyst and Technical Writer at Integrated Open Source Solutions for almost 3 years.