Introduction
realme's mid-range contenders have a consistent track record of hitting the spot in terms of price and performance. Recently, the brand launched the 8th iterations of the series – realme 8 and 8 Pro. The former is the performance champ, and the latter, which we'll take a look at for today, focuses on being able to capture high-quality photos and videos.
realme 8 Pro Specifications
| | | |
| --- | --- | --- |
| | realme 7 Pro | realme 8 Pro |
| Display | 6.4″ FHD+, Super AMOLED, 60Hz | 6.4″ FHD+ Super AMOLED, 60Hz |
| Processor | Snapdragon 720G | Snapdragon 720G |
| RAM | 8GB LPDDR4X | 8GB LPDDR4X |
| Storage | 128GB UFS 2.1 | 128GB UFS 2.1 |
| Rear Camera | 64MP Main | 108MP Main |
| | 8MP Ultra-Wide | 8MP Ultra-Wide |
| | 2MP Macro | 2MP Macro |
| | 2MP Depth/Black and White | 2MP Depth/Black and White |
| Front Camera | 32MP Wide | 16MP |
| Battery | 4,500mAh, 65W SuperDart Charge | 4,500mAh, 50W SuperDart Charge |
| OS | realme UI 2.0 + Android 11 | realme UI 2.0 + Android 11 |
| Price | PhP15,990 | PHP 16,990 |
Naturally, some people would think that the realme 8 Pro is the successor of the realme 7 Pro, but on paper, you'll find that not a lot has changed. In fact, the only major upgrade you're getting is in the main camera sensor. The front camera is downgraded to 16MP and you get a slightly slower charging speed.
Design and Build Quality
On the other side, you do get a fresh new design that uses a very fine etched surface for the back panel, with the camera module completely redesigned plus additional branding.
At 8.1mm thin, and only weighing 176 grams, the realme 8 Pro is thinner and lighter compared to its predecessor while retaining the same battery capacity, which is an astonishing feat from an engineering standpoint.
All the buttons are on the right side, while the SIM slot is located on the left. Its bottom section houses the USB-C port, speaker grille, and microphone. It's also nice of them to retain the headphone jack.
realme 8 Pro basically shares the same display as the realme 7 Pro – a 6.4-inch 1080p+ Super AMOLED panel with a 60Hz refresh rate. By default, you get the fun, punchy, and highly saturated colors that' one can expect from this type of screen. If the default settings are not to your taste, you can also adjust the color temperature and color mode via the settings menu.
Even the Dark Mode feature has its own settings, allowing you choose a particular style or how intense the effect will be.
The Refresh Rate Argument
These days, having a high refresh rate on mid-range devices is becoming more common. The realme 7 itself, a 90Hz refresh rate. For this release though, the brand has decided to stick with a 60Hz display on both devices.
Previously, they mentioned that it was a matter of being able to choose for consumers. For those who prefer high-performance for gaming, or for those who want a beautiful screen to view photos and videos. That reasoning may hold well last year, but when you have something like a Samsung Galaxy A52 which has both, you can't help but think that realme could've done more.
Sure, that phone costs PhP2,000 more, but honestly, if you're coming from a high-refresh-rate screen, anything less than that feels a bit lackluster.
Performance
Another question that a lot of people have asked is why did realme choose to stick with a Snapdragon 720G, which was also used in the realme 6 Pro, and 7 Pro?
We talked to realme about this, and the answer we got is that it's because the Snapdragon 720G allows for 24% faster app startup on Android 11, and that it was the best in class SoC for its ISP that pairs very well with the realme 8 Pro's 108MP sensor compared to other SoC's in the 700 series.
Outside of that, since the Snapdragon 720G has been around for a while now, it also means that many apps are more likely to be already optimized for it, compared to the newer SoCs.
No 5G, Why?
Another question that's been raised is the absence of a 5G model in the lineup. According to realme, while they see the benefits of having 5G capabilities on a mid-range phone, they think that it might destroy the balance, which probably means that to retain a certain price point, some features may be sacrificed for 5G.
To an extent, I agree. If they want to keep the price to a certain level, that makes sense. But why not just give consumers freedom to choose? want 5G? here's a 5G model. You'll have to pay a bit more, but you'll get 5G, and a bit more, just like the A52 5G which offers a 120Hz display. To those who don't, the 4G model will still be on shelves.
Synthetic Benchmarks
To paint a clearer picture of the realme 8 Pro's performance numbers, we pitted it against the Samsung Galaxy A52, also powered by a Snapdragon 720G.

AnTuTu Benchmark, which measures overall CPU and GPU performance see the realme 8 Pro inching just slightly above the Galaxy A52.
Geekbench 5 measures the CPU's single-core and multi-core performance. Once again, the realme 8 Pro shows a slight advantage, but is within the margin of error.
In 3DMark's Wild Life benchmark, which measures graphics performance, the realme 8 Pro and the Galaxy A52 basically perform at a similar level, which is not surprising, given that they use the same CPU and GPU.

The Galaxy A52 shows slightly better storage performance than the realme 8 Pro, though this difference isn't really noticeable when using the phones.
Gaming Performance
We tested our favorite titles on both the realme 8 Pro and the Samsung Galaxy A52, to see whether one fares significantly better than the other.
The two are fairly even in CoDM and Genshin Impact. The Galaxy A52 inches slightly ahead in Real Racing 3, while the realme 8 Pro beats it slightly in Black Desert Mobile.
On actual gameplay though, I found that the gaming experience was more or less the same with both devices, until a game such as Final Fantasy XV Pocket Edition, which can take advantage of the Galaxy A52's 90Hz refresh rate. The visuals are just smoother and more fluid, taking the overall user experience one step ahead.
Camera
The realme 8 Pro's 108MP main sensor
One of the realme 8 Pro's key selling points is its 108MP main sensor. Based on experience, having that doesn't instantly mean that the phone is better, as Megapixels is just part of the overall equation, but it does bring in a number of advantages.
If you plan on printing your images in large formats, more megapixels will definitely help.
More MP means you can capture a greater amount of detail
You get more detail when zooming in
On the other hand, it also has a disadvantage. Since there are so many pixels packed into one image, the amount of light that each pixel can absorb gets less, which means the camera has to work itself more to get the right color and brightness for each pixel. This translates to noise.
Bottom line is, there are many things to consider when you talk about image quality – things like composition, lighting, sensor size and capability, software, and of course, the user.
The number of megapixels you'll need depends on how you intend to use your photos. If you're going to invest in prints, or zoom a lot, more megapixels will definitely help, but if you're just shooting photos for social media, or you're more into low light shots, you don't get into that hype of more is automatically better.
Personally, I think that it's nice to have since you can shoot photos without using all the megapixels. It's a matter of it's there if you need it. You don't have to use it all the time.
Shooting in RAW Format
While most people will probably shoot photos in the default format, which is usually JPEG, a number of enthusiasts will appreciate the ability to shoot in RAW format for a number of reasons.
You don't get artifacts due to compression
You can alter the white balance in post-production for more accurate color reproduction. In JPEG, it is already baked into the file
You can recover highlights and shadows in post-production to show more details in the darkest and brightest part of the photo
There are downsides to using it too, which include
You usually need to convert it to another format to be easily readable on other devices or shareable on social media
Bigger file sizes
Running into compatibility issues since there's no standardized format that can be read by all devices
In general, I think that this is another feature that's not really necessary, but is something that's good to have. Being able to shoot in RAW is good for those who prefer to do post-processing to add their own artistic touch to the image, or more of turning the raw image to what they envision the scene to be.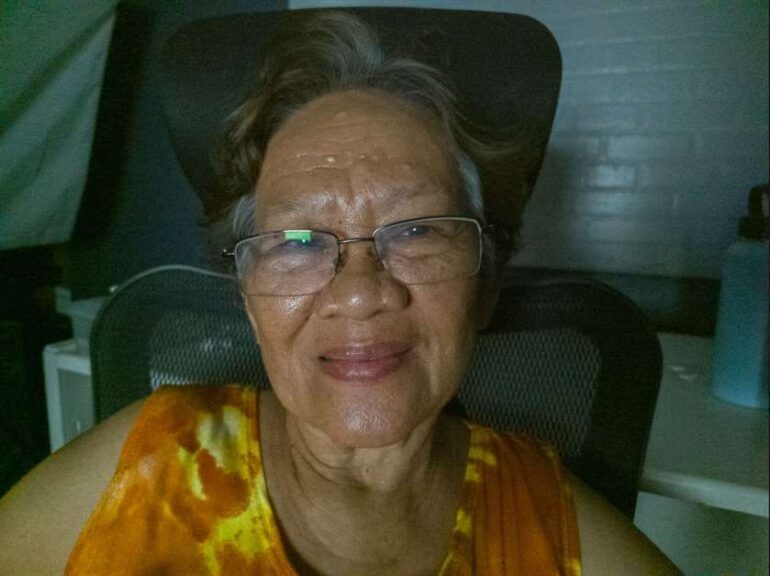 Here are two photos – one JPEG and one RAW. Using the same settings in Lightroom, the RAW image has noticeably more detail than the JPEG, especially if you look at the darker parts.
For our camera test, we compared the realme 8 Pro with the Samsung Galaxy A52.
| | | |
| --- | --- | --- |
| | realme 8 Pro | Samsung Galaxy A52 |
| Rear Camera | 108MP Main | 64MP Main |
| | 8MP Ultra-Wide | 12MP Ultra-Wide |
| | 2MP Macro | 5MP Macro |
| | 2MP B&W | 5MP Depth |
| Front Camera | 16MP | 32MP |
Photo Comparison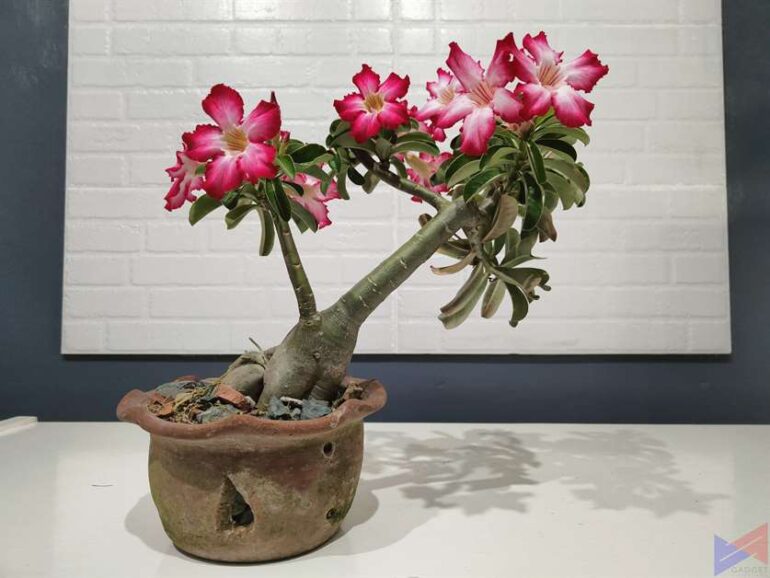 In this round, the realme 8 Pro manages to deliver good exposure with more accurate colors, while the photo taken by the Galaxy A52 looks underexposed.
Leaving the focal point to the AI, the realme 8 Pro seems to assume that I'm going for a bokeh shot, leaving the brown, violet, and pink pen tips in focus, and blurring the rear section. The Galaxy A52, on the other hand, shows more pens in focus.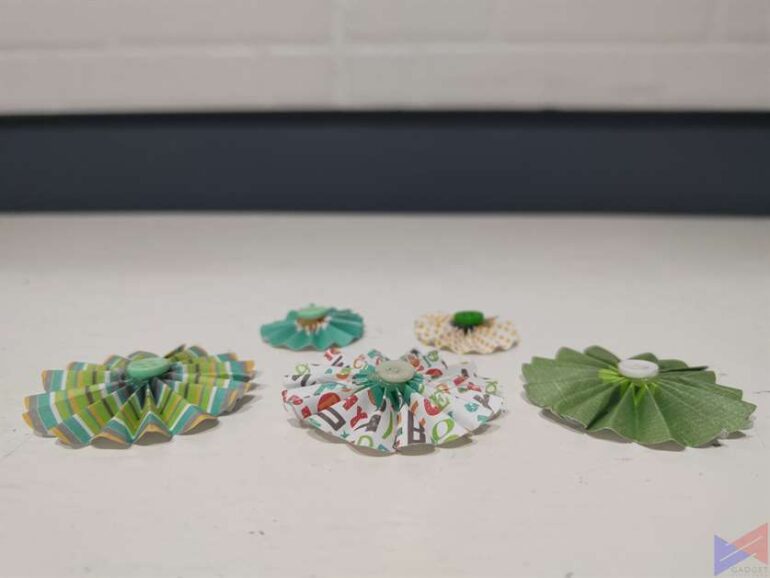 As far as texture is concerned, both device were able to do the job. Again, realme's AI tend to favor bokeh shots, so the two rear items are slightly blurred.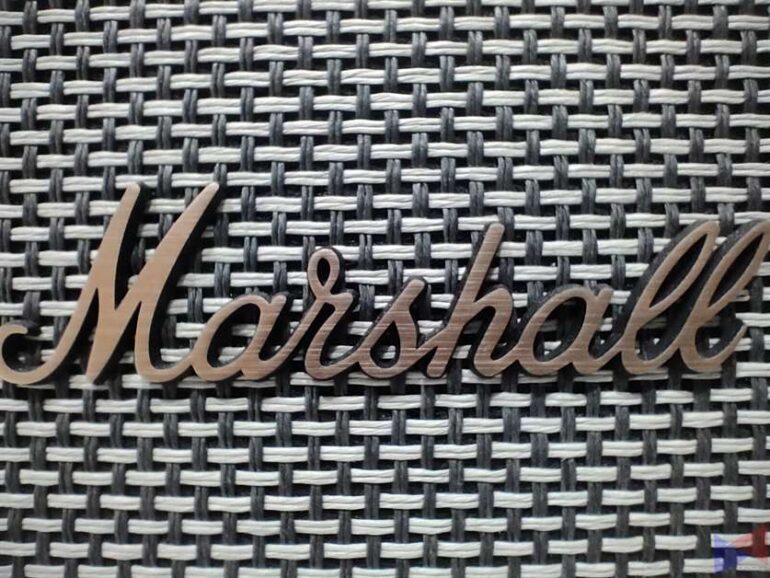 In this macro shot, the realme 8 Pro manages to keep the whole of the nameplate sharp while also keeping finer details such as the brushed pattern lines more visible, while the Galaxy A52 only gets half.
In this instance, the Samsung Galaxy A52 manages to deliver a better balance of depth of field and focus, keeping the whole flower in the foreground focused, while the realme 8 Pro only focuses on the middle section, slightly blurring out the top section.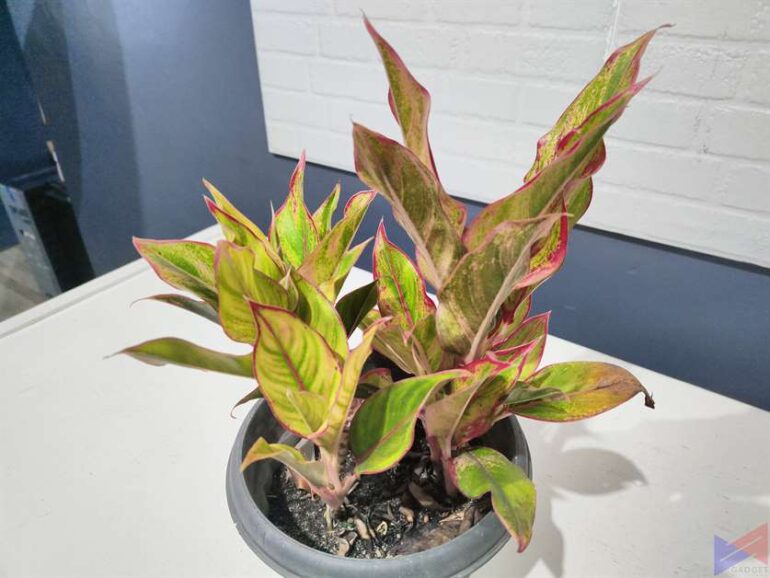 In this case, it's a miss for both, at least for my eyes, as the photo taken by the realme 8 Pro looks just slightly overexposed, while the photo taken by the by Galaxy A52 is just slightly underexposed.
Shooting with the ultra-wide units, the photo taken by the Galaxy A52 shows a ton of distortion (just look at the shape of the pots), but delivers better exposure, while the photo taken by the realme 8 Pro shows less distortion but is visibly underexposed.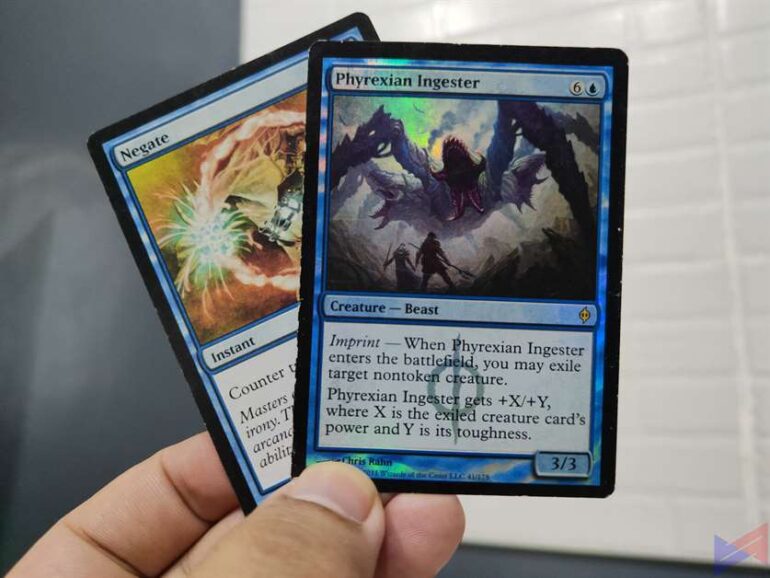 Both devices can capture clear and sharp text.
Again, both devices showcase a refined depth of field effect. You'll also be able to control the intensity of the effect. Accuracy for both phones is also on-point.
Selfies
The realme 8 Pro's 16MP front camera may be in a way, a downgrade from the realme 7 Pro, but the selfies that it can capture are still one of the better ones I've seen – good amount of details and a refined depth of field effect.
Video Sample
The realme 8 Pro is also a great tool for recording video, with its Super Steady Mode, which basically minimizes shakes and does it very well, as seen in this sample clip. Unfortunately, it's limited to 1080p videos.
Software
realme 8 Pro runs realme UI 2.0 on top of Android 11. Performance-wise, it's smooth and snappy, most of the time. Features-wise, you get the usual and a bit more.
Game Space, which houses games installed on the phone and allows you to set performance profiles, now offers a lot of settings in a single screen. There's a feature called Quick Startup, which basically lets frequently-played games run in the background so that it launches faster next time. You can also choose to disable automatic brightness, block notifications, and reject calls.
Game Assistant is a sidebar that you can access in-game, which basically gives you access to game space features on the fly, such that you don't have to leave the app say, just to change the performance profile.
Apart from how smooth this UI performs, realme UI 2.0 also gives users access to numerous options to personalize the device with more than just themes, wallpapers, and ringtones.
Another feature that I always look for in a phone is an Always-On display, which this has. It lets you glance at notifications without having to even unlock the phone, which is very convenient. Then there's Smart Sidebar, which lets you quickly access a number of apps, take a screenshot, and initiate screen recording.
realme 8 Pro also comes with the complete suite of ways to unlock the device, via the traditional methods plus fingerprint and using your face.
While it performs well, the UI isn't free from unwanted notifications and ads, which appear even in-game, and can be annoying. You can easily disable these notifications by going into Settings > Notifications & status bar > Manage notifications, but it would be nice if they weren't there, to begin with.
Battery
With PCMark's new Work 3.0 battery benchmark which simulates tasks like photo editing, web browsing and data manipulation, the realme 8 Pro managed to churn out a score of almost 16 hours, which is quite impressive.
With 50W SuperDart Charge, you get zero to full in around 40 minutes using the charger that came with the box. That's like going for a light snack and returning to find out that the phone's ready to rock again.
Verdict
There's really not much to fault the realme 8 Pro for. The new design looks great, it performs well in both daily use and for gaming, you get a feature-packed UI that also runs smooth and fluid, and it offers exceptional battery life and insanely fast charging speed.
Its cameras are not only flexible due to the number of lenses, but also because it allows those who prefer to fiddle with raw files to blend in their vision for a scene during post-processing. The 108MP sensor isn't for everyone, but it adds more value to the product.
As for quality, they've nailed most of it, being able to go toe-to-toe and at times, even better than the more expensive Galaxy A52. If anything, the AI can be less assertive that it's always a bokeh shot.
Of course, some would argue that realme took a number of choices on this phone that are questionable – the high refresh rate, the choice of SoC, and 5G. To some extent, I do agree that they could've done just a bit better.
If you're coming from a realme 7 Pro, you may probably want to wait it out until the next iteration before upgrading. Otherwise, the realme 8 Pro is an excellent choice, but certainly not the best choice.
Emman has been writing technical and feature articles since 2010. Prior to this, he became one of the instructors at Asia Pacific College in 2008, and eventually landed a job as Business Analyst and Technical Writer at Integrated Open Source Solutions for almost 3 years.