OPPO offers more ways to give back its loyal users by providing perks and benefits on top of its different promos and bundles through the My OPPO App.
"OPPO has been proactively engaging with its loyal OPPO users and community through special customer service and loyalty programs. With My OPPO, OPPO users will get better access to added benefits, various discounts, rewards, and even get OPPOints which they can use in purchasing vouchers and freebies. With My OPPO, we hope to nurture a thriving community of OPPO users and elevate the customer experience."
Zen Han, Vice President for National Sales of OPPO Philippines.
For OPPO smartphones released in 2017 and later, the company's own loyalty app is built-in but it can easily be downloaded through the App Market. Exciting benefits like discounts, exclusive rewards, discount vouchers, VIP access to selected events, and more await users that register through the app.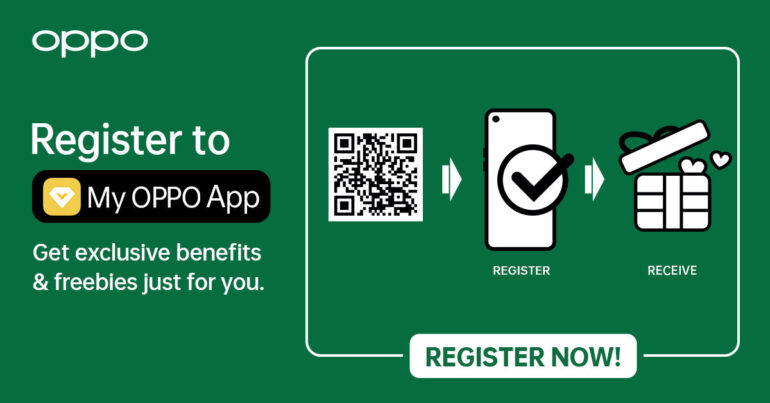 Sign-up rewards await new users that register for the app. In addition, you can secure points by logging in daily and actively participating in the different activities for the members.
The app also offers different rewards that are redeemable using the points. Moreover, the points can be used to avail different promos with OPPO's brand partners.
Members also have access to OPPO Support within the app. It gives oyu a free diagnosis of your device, consult for fast repair tips, check the warranty of your smartphone, and other services.
To know more about the My OPPO app, click here.