Apple has just concluded the Worldwide Developers Conference 2021 (WWDC 2021). At it, the company revealed quite a lot including updates to iPadOS, macOS, watchOS, and iOS 15.
The last of which is the latest major update to the iPhone OS that enhances the experience. Among these features include updates to FaceTime, a new Focus feature, and SharePlay, and an updated Notification panel, to name a few.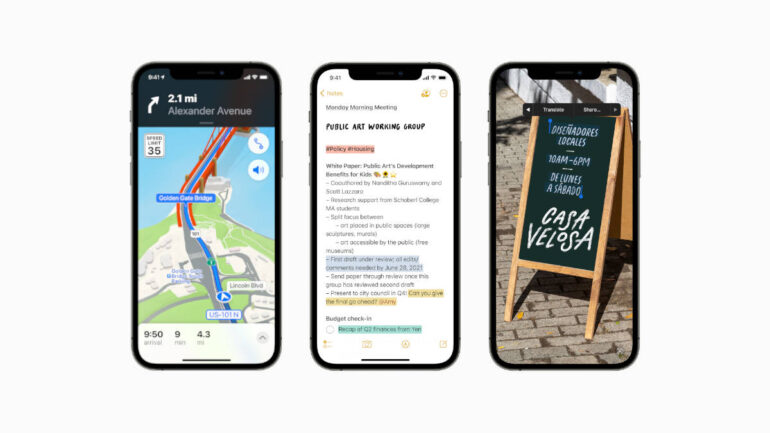 Before we get to the bigger updates, the company has also updated Apple Maps, the browsing experience on Safari, and redesigned Weather and Notes apps.
The update now also introduces a Live Translate feature on the Translate app.
Updates to FaceTime
iOS 15 brings more natural improvements to FaceTime. One of these is spatial audio that makes your voice sound like they're coming from where the person is positioned on the screen. Another is new microphone modes that separate your voice from the background noise.
The new iOS update also introduces Portrait mode which offers a bokeh effect in your video calls. Moreover, when you're in Group FaceTime, it now has a new grid view so you can see more people at the same time.
FaceTime calls have also been extended beyond Apple devices by making a link from iPhone, iPad, or Mac. You can share it to your friends on Android and Windows. They can then join via a web browser and still remain end-to-end encrypted.
You can now also listen to songs together with Apple Music, watch a TV show or movie in sync, or share screen to view apps together all on FaceTime with SharePlay.
SharePlay works across iPhone, iPad, Mac and even extends to Apple TV. With SharePlay on Apple TV you can watch shows or movies. Among the apps that you can watch in sync include Disney+, ESPN+, HBO Max, Hulu, TikTok, and Twitch, to name a few.
iOS 15 – Focus mode and new notification experience
The major iOS update also introduces the Focus feature which helps you.. well.. focus and reduce distractions. It allows you to set your device to help you be in the moment. This can be through a pre-made Focus like 'Work' or 'Sleep' or by making your own custom Focus mode.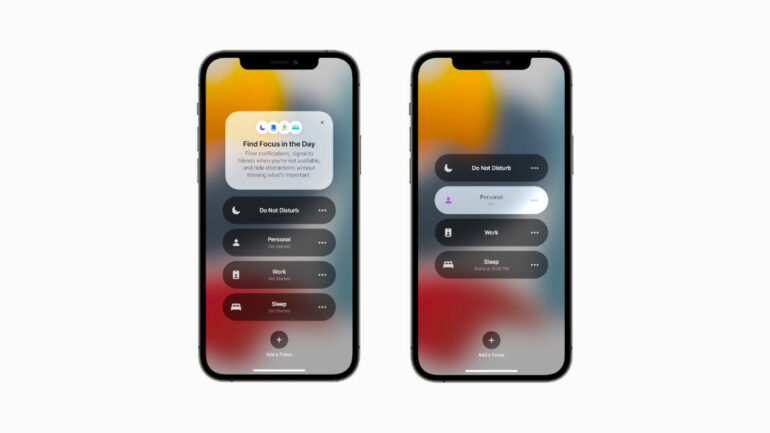 To further help you stay focused, once you set it on one Apple device, it is applied to your other devices as well. In addition, the status will be automatically display to others in Messages so that they know you're currently unreachable.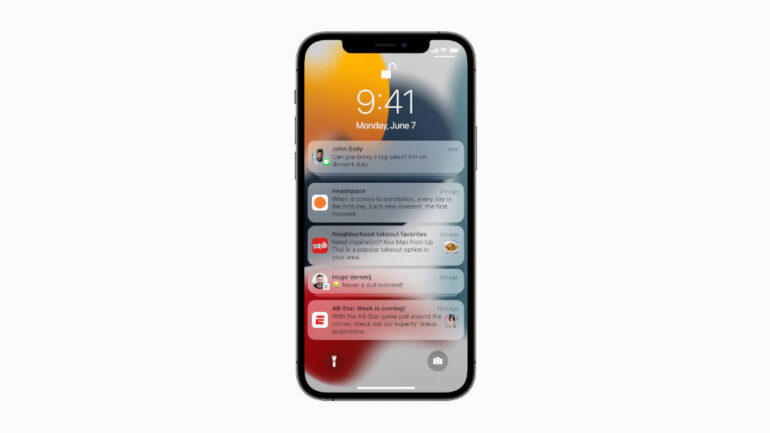 The company has also redesigned the notifications that also double up to help your focus. The on-device intelligence collects non-time-critical notifications and delivers it a more opportune time. Urgent messages will still go through as they arrive though.
Live Text and Advanced Spotlight Search via the Neural Engine
With the power of the Apple Neural Engine, the Camera app can now also quickly recognize and copy text in the moment. This should come in handy when capturing the Wi-Fi password at a local coffee shop or details of something you're asking a friend to buy.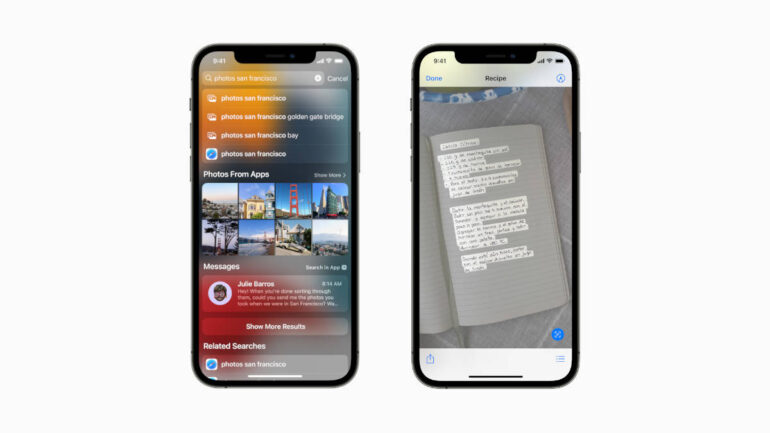 Additionally, you can look up more about popular art, landmarks, plants and flowers, and find books using photos.
Spotlight now also uses intelligence to search photos by location, people, scenes, or objects. You can also use it to find text and handwriting in photos. It also offers a web image search.
iOS 15 release schedule
iOS 15 is currently available for developers and will enter public beta next month. The company has mentioned that it will be available for iPhone 6s and later devices starting this Fall.
These are just some of the highlights of iOS 15, for a full rundown, click here.
Ram found his love and appreciation for writing in 2015 having started in the gaming and esports sphere for GG Network. He would then transition to focus more on the world of tech which has also began his journey into learning more about this world. That said though, he still has the mentality of "as long as it works" for his personal gadgets.