Sharp has unveiled the Sharp Aquos R6 in Japan. The company's latest flagship is unique by packing only one functioning rear camera but it's a massive 1-inch sensor.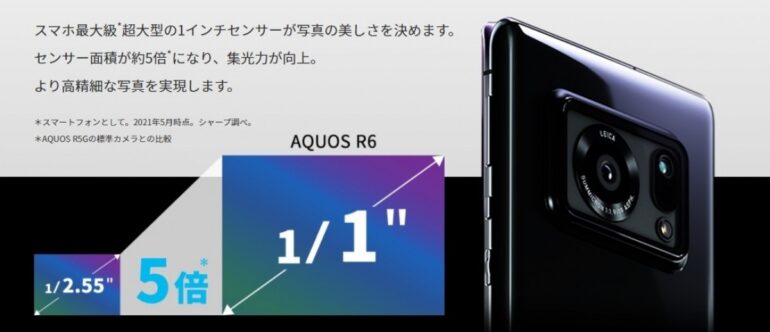 The Sharp Aquos R6 is built around a 6.67-inch SharpPro IGZO OLED panel with a dynamic refresh rate of up to 240Hz refresh rate and a WUXGA+ resolution (2730×1260). In a punch-hole of its display is a 12MP front shooter with a 7P lens with f/1.9 aperture and a 19mm focal length.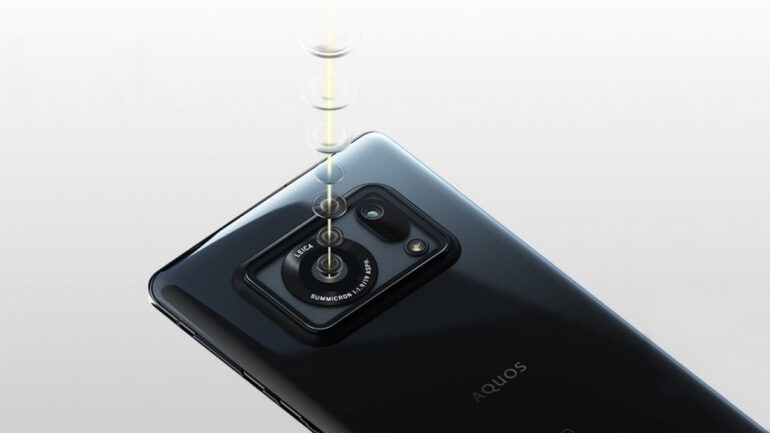 Around the back, it features the 20MP 1-inch sensor, the biggest camera sensor on a smartphone. The sensor was developed in partnership with Leica all the way from research and development. It is joined by a time-of-flight camera and an LED flash in the camera module. As far as stabilization goes, it only offers EIS though.
The Aquos R6 is powered by a Qualcomm Snapdragon 888 chipset coupled with 12GB RAM and 128GB internal storage. It has a 5000mAh battery and is waterproof and dustproof.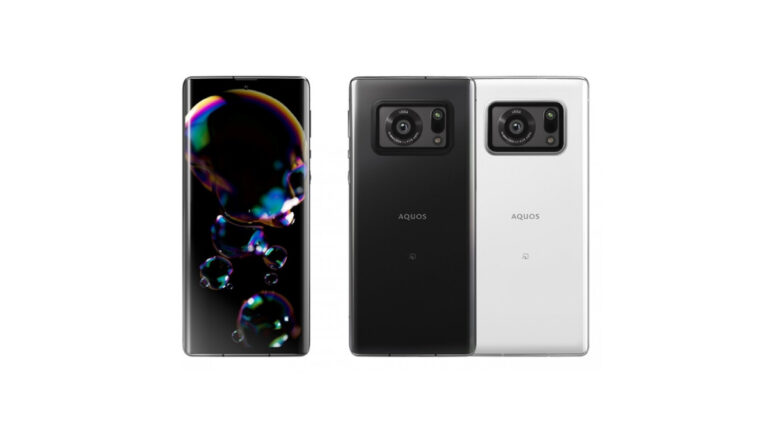 The Sharp Aquos R6 comes in Black and White colorways and will be available at Docomo and NTT in the middle of June. Its price has yet to be announced yet though.