Redmi Note 10 and realme 7 are two of the smartphones that have been getting a lot of attention lately. These are among the devices that pack the features and qualities that consumers have been looking for in the low-midrange segment. Truth be told that when it comes to brands that offer products that really stand out, Xiaomi and realme have been going toe to toe in the midrange segment.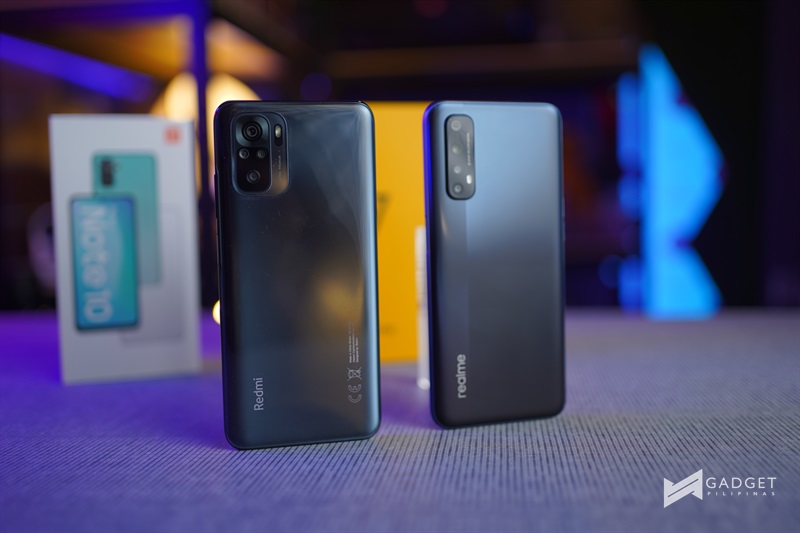 In this article, I'll focus on salient information that you may need before you make a purchase decision. Should you get the Redmi Note 10 or the realme 7? Yes, there's Redmi Note 10 Pro in Xiaomi's line-up in this category, but I thought that it would not be fair to compare that to realme 7 because of the nature of its chipset and camera set. On the other hand, realme has an upcoming realme 8, but it would not be fair either to compare that with Redmi Note 10.
In this categorical comparison, we'll focus on chipset and display; but I will also give my thoughts on the following categories – camera and design. I'll be very direct on determining the supposed "winner" of each category but will carefully explain the reason or reasons why. If you want our more comprehensive takes on these devices, I encourage you to check on our full reviews, which can also be found on this website.
Which device has the better display?
Let's start off with the display. Specs-wise, Redmi Note 10 has the upper hand in this category. Redmi Note 10 sports an AMOLED display. Fans of this series have always requested this feature, and they're finally getting it on this device. This, however, is a double-edged sword. On one side of the spectrum, you've got a color-accurate, clear, and battery-efficient display; but on the other side of the spectrum, the refresh rate is limited to 60Hz. This posts as a manageable setback compared to realme 7, which has a 90Hz display albeit having an inferior IPS LCD display. We'll talk more about this later.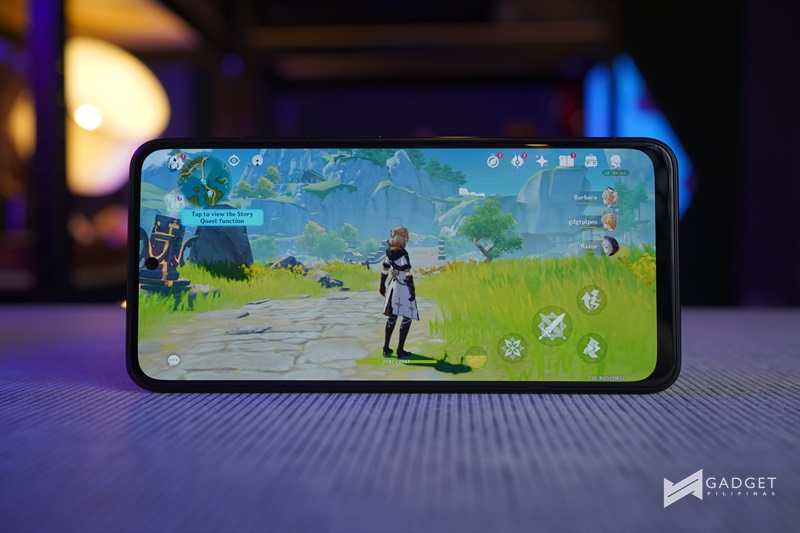 I already mentioned this in the past but did you know that having a Super AMOLED display drastically reduces battery consumption especially when using a smartphone in dark mode or black interface? In a study conducted by Greenbot, power consumption was 41% lower overall when using a dark interface. Using a specific application that uses AMOLED mode, they measured the consumption with the following variable sets:
Disabled background processes
No Synching
Airplane Mode
Locked to 50%
Screen Timeout: 30 minutes
Here's the result of their test:
This further solidifies the advantage of smartphones with Super AMOLED display because it doesn't just provide better overall quality but also helps in preserving battery life.
However, despite Redmi Note 10's ability to show crisper images and more accurate color reproduction, its display refresh rate is limited to 60Hz. This is one of the reasons why some consumers would prefer realme 7 over Redmi Note 10.
Which device is great at gaming?

Both devices are powered by midrange chipsets. Redmi Note 10 is packed with an 11nm Qualcomm Snapdragon 678 while the realme 7 is powered by Mediatek Helio G95. Both devices have a healthy mix of processing cores, which can benefit end-users in using applications and games that require single or multiple cores.
In Redmi Note 10's chipset lie two cores of 2.2 GHz Kryo 460 Gold and six cores of 1.7hz Kryo 460 Silver. Apart from this, you've got an Adreno 612 mobile GPU, which should be able to let you play games – even triple AAA titles at more than decent performance.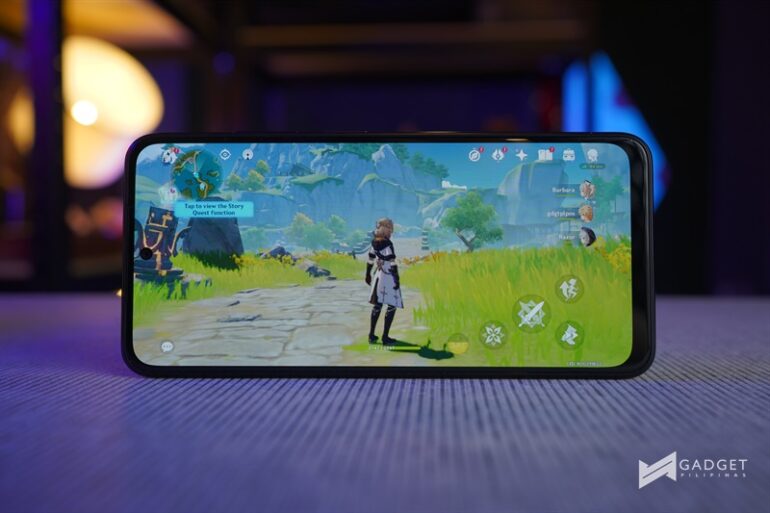 Realme 7, on the other hand, has two cores of 2.05 Ghz Cortex-A76 & six cores of 2.0 GHz Cortex-A55. It also features Mali-G76 MC4 mobile GPU. With this setup, you should not have any issues running titles that Redmi Note 10 can also run.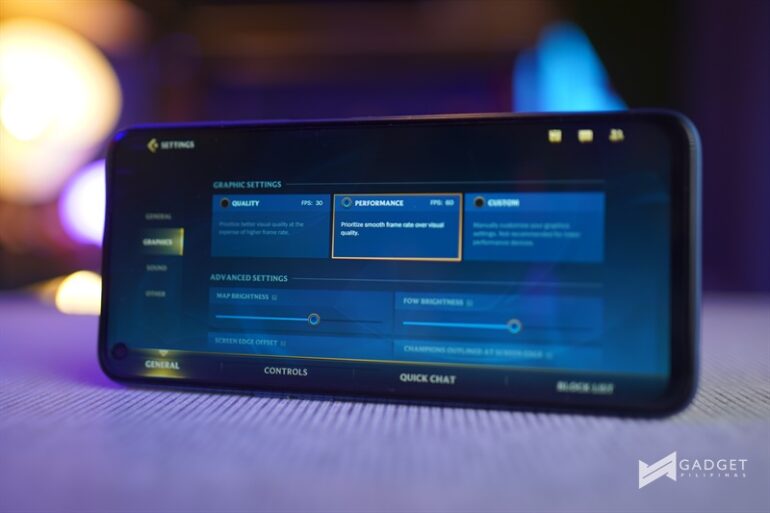 I also downloaded and played games like Genshin Impact and Wild Rift on both smartphones, and my experience was really pleasant. My experience with Redmi Note 10 further proves the point of Xiaomi of preferring to put an AMOLED display with 60Hz panel than putting an IPS display with a higher refresh rate. While Snapdragon 678 is a capable chipset, I don't think that putting it on a smartphone with more than 60hz or 90hz display would give justice to it. I do believe that the 60hz AMOLED display plus Snapdragon 678 chipset is a good combination.
realme 7, on the other hand, excels in multi-core applications. Most Android mobile games use more cores, which make realme 7 an equally good phone to enjoy playing games. While there are times that you won't be able to maximize its 90Hz refresh rate, it's interesting to experience supported games occasionally bump up to more than 60fps like Dead Cells.
For this round, I'm giving both devices straight As. If you're after a smartphone that's great for gaming without breaking your budget, you won't go wrong with both devices. Here are some benchmark results for your reference.
Which device has a better camera?
This round goes to Redmi Note 10 despite having main cameras with lower resolutions. If you're looking for a higher megapixel count on a smartphone, realme 7 clearly has a minor advantage. However, it missed maximizing its camera sensor with its default camera software.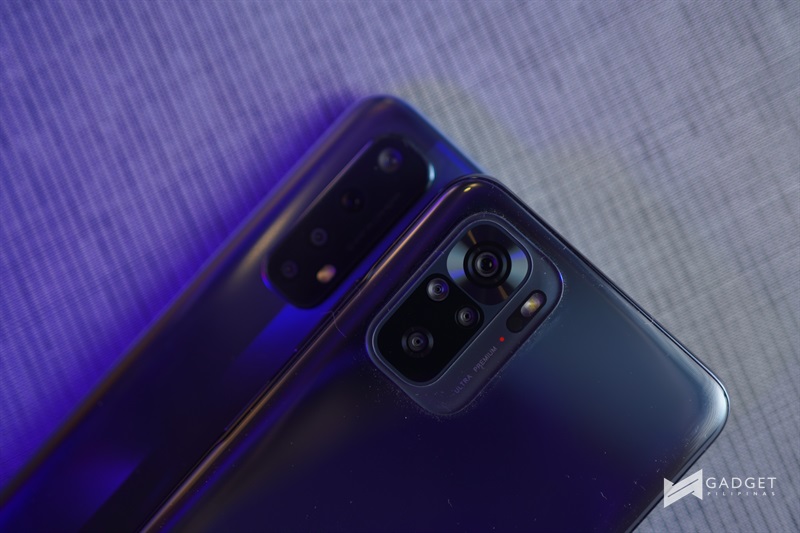 Redmi Note 10's camera app hosts more features and modes to choose from. It has focus peaking, exposure verification; and you can even shoot at RAW. Moreover, its PRO features are not just available when taking photos. Its Pro Video Mode also has focus peaking and exposure verification. Realme 7 didn't have these features that creators have usually been looking for.
Here are comparisons between the camera software of both devices: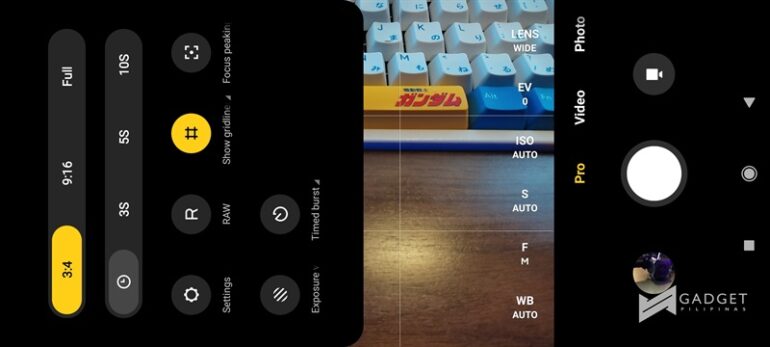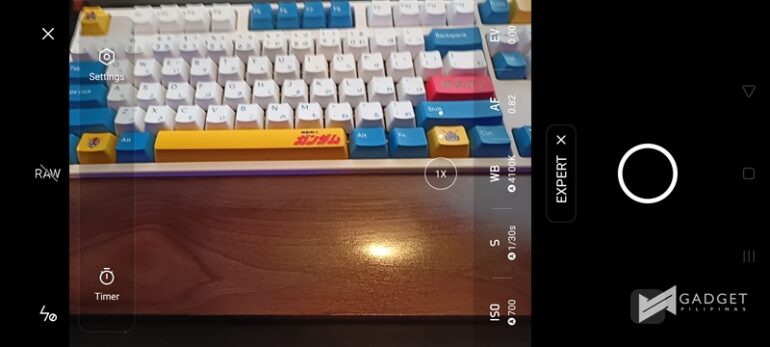 Meanwhile, here are some sample photos I took using both devices.
Redmi Note 10 Sample Photos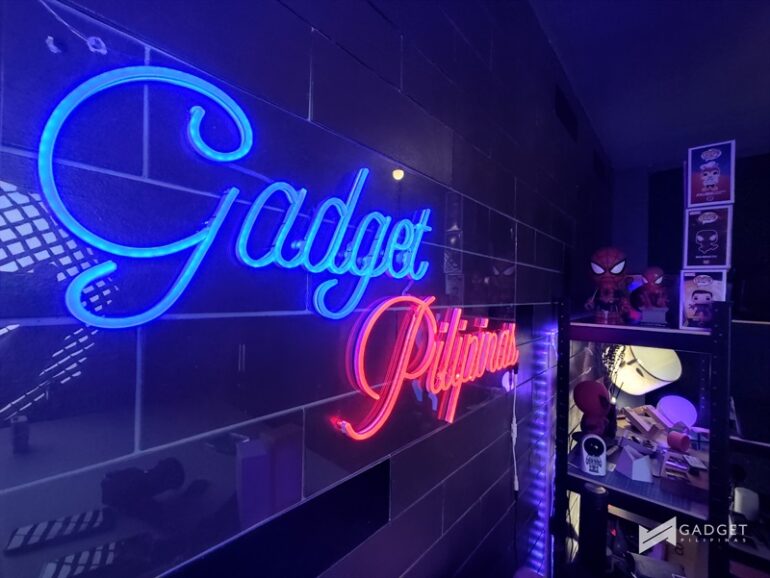 realme 7 Sample Photos
Which smartphone lasts longer from a single charge?
Redmi Note 10 takes this round because of two reasons: (1) it has a smaller chipset, which essentially utilizes lower energy consumption; and, (2) it also charges faster based on my experience.
This pandemic has significantly changed the way we use our smartphones. We do social media snacking or casually fiddle with our smartphones to play games every time we're free. Electric outlets have never been so close too. At this time, it's now more important for companies to have features that help users preserve the efficiency of batteries for long-term use. We still have yet to see such a feature on smartphones by both brands. Exciting times ahead, right?
Which is better overall?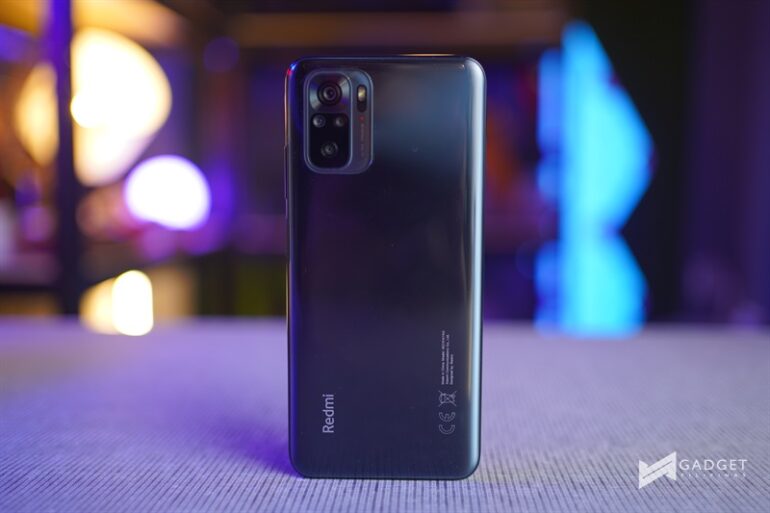 I like both smartphones, but in the end, I will need to help you determine the winner in this comparison. Clearly, Redmi Note 10 is the better smartphone on most fronts. Additionally, despite Redmi Note 10's lack of 90Hz refresh, which realme 7 has, it still offers the best bang for the buck. The former costs PhP9,990 for its 128GB variant while the latter costs PhP11,990.
Giancarlo Viterbo is a Filipino Technology Journalist, blogger and Editor of gadgetpilipinas.net, He is also a Geek, Dad and a Husband. He knows a lot about washing the dishes, doing some errands and following instructions from his boss on his day job. Follow him on twitter: @gianviterbo and @gadgetpilipinas.