UniPin has announced that it will be hosting the UniPin Ultimate Plays, a tournament series for Call of Duty: Mobile (CODM).
"The esports tournament series featuring the hit shooter with over 100 million downloads will be the first of many more tournaments to come; Filipino gamers can rejoice as this signifies that there will be more battle arenas in the future for them to show off some jaw-dropping skills."
Debora Imanuella, the Senior VP of Community
UniPin Ultimate Plays tournament features a total prize pool of PHP 20,000, separated into a male category and a female category. The tournament will have 32 top local teams with five to six players for both categories.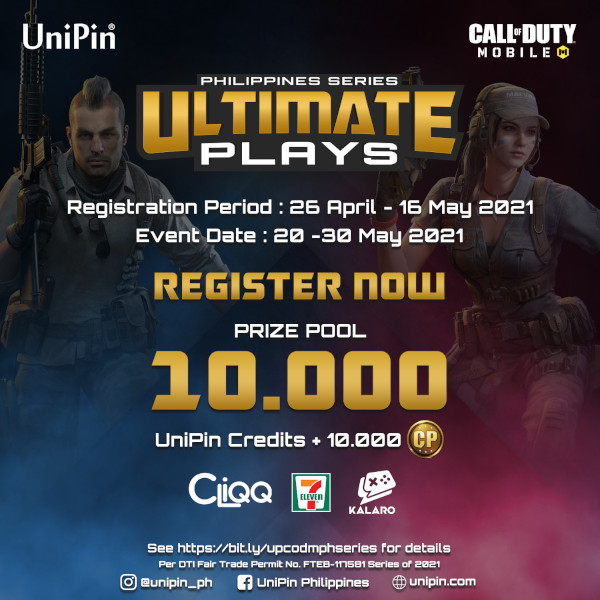 For those that want to prove their skills in CODM in the female category, register here, while those that want to join the male category, register here Kalaro.
"At UniPin, we always work to unify gaming. As more Filipinos today game in one form or another, I hope the addition of more eSports events will push eSports in the Philippines to the next level; and help us unite Pinoy and Southeast Asian gamers into the UniPin community."
Cynthia David, Country Manager of UniPin Philippines