Sony has announced 5.5 Pawgraphy Day on the back of its Pawgraphy initiative. 5.5 Pawgraphy Day, or May 5, will be a day that welcomes and encourages paw parents to capture moments between them and their fur kids. To celebrate, Sony will have exclusive promos on selected digital imaging products and hold a competition to showcase pet owners and their pets.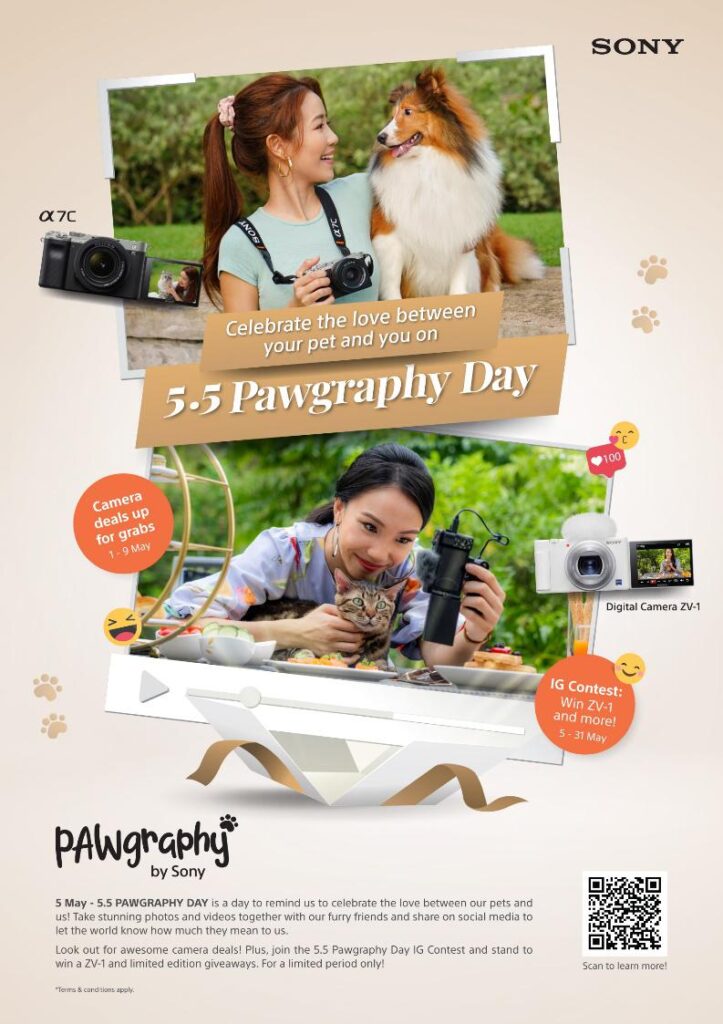 5.5 Pawgraphy Day Contest
Starting May 5, 2021, Sony will hold the Pawgraphy Day contest. To join, post a photo or video of yourself together with your pets on Instagram and include a heartfelt message dedicated to your fur kid. In addition, you'll have to tag five friends, follow Sony Philippines' Instagram page, and include the hashtags #PawgraphyBySony #55PawgraphyDay.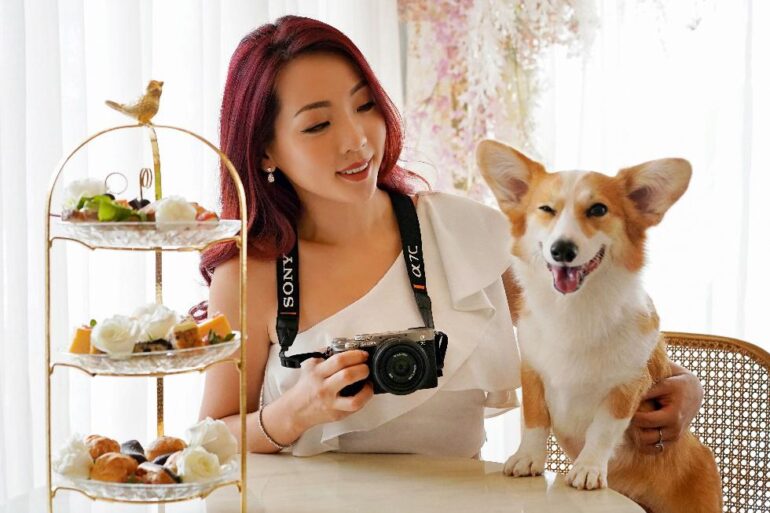 The contest runs until May 31, 2021. There will be 10 winners and one grand prize winner for the contest and these will be announced on June 10, 2021.
The 10 winners will win a set of limited edition Pawgraphy premiums that include a matching Pawgraphy branded bandana and anti-bacterial face mask for the pet and owner, a strap with adjustable leash, and a Bellroy sling bag valued at PHP 7,540. The grand winner, meanwhile, will win a ZV-1 digital camera with the VCT-SGR1 shooting grip worth PHP 45,999.
Exclusive 5.5 Pawgraphy Day Deals
The company will also offer deals on the Alpha 7C and ZV-1 from May 1-9 where you can get limited edition Pawgraphy premiums items for every purchase of either camera.
Every purchase of the Alpha 7C will include a Bellroy sling bag, a lens pouch, and a hand strap. The ZV-1, on the other hand, will include a VCT-SGR1 grip, NP-BX1 battery pack, and Pawgraphy premiums.
For more information on Sony's 5.5 Pawgraphy Day, click here.