With an aim of helping entrepreneurs grow their business, GoDaddy Inc., launches its GoDaddy E-Store, making it easier for micro, small, and medium enterprise (MSME) owners to setup and manage an online store quickly, affordably, and with no need for coding experience.
Having a strong online presence is key to reaching audiences, and as more Filipinos rely on online platforms amid the quarantine, GoDaddy E-Store wants to help small businesses continue to drive growth and stay connected with customers online as the effects of the pandemic continue.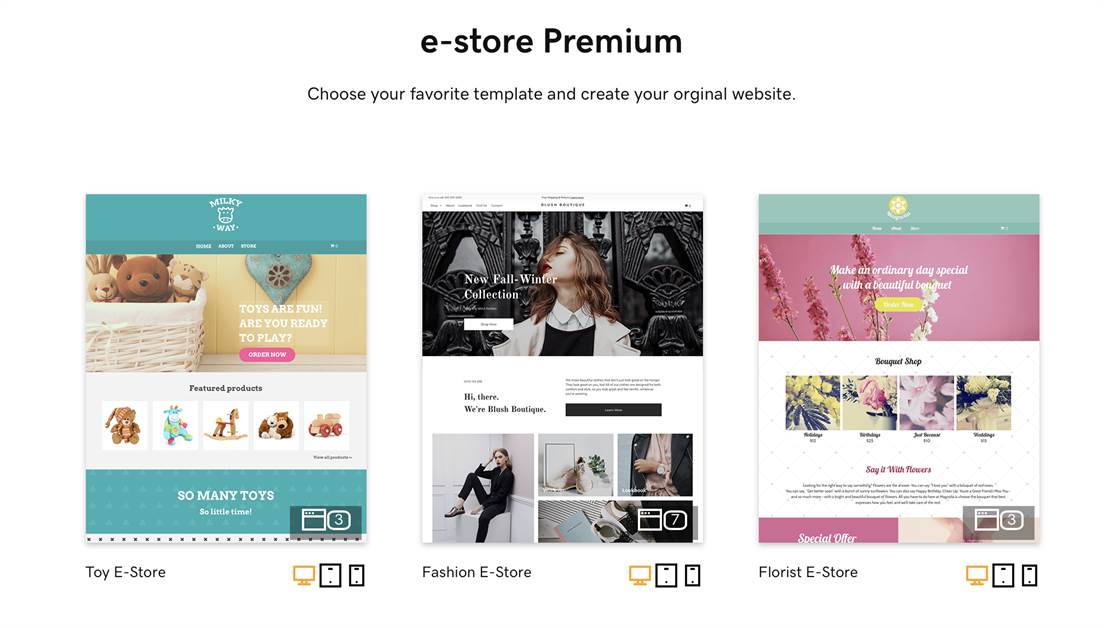 GoDaddy E-Store allows business owners to establish a credible online footprint and facilitate a streamlined shopping experience for site visitors through four features:
Flexible online store layout, payment, and shipping options
GoDaddy offers fully customizable templates that suit a variety of business sectors, from products to services, and look creative and professional. Customers can easily select their preferred payment options by securely accepting methods such as major credit cards and PayPal. Businesses can also reach beyond borders and access new markets with a multilingual website-feature through a manual and automatic translator.
Shipping options can be pre-set depending on the business' preference on order price, number of items, weight, or location which can automatically calculate shipping fees, free shipping, flat, or custom rates.
Efficient and automated inventory management
With the GoDaddy E-Store, small business owners get real-time tracking with inventory management tools that monitor purchases across different sales touchpoints. It also houses an Online Product Catalog, where up to 2,500 products can be displayed on a sleek, online store layout to capture the attention of visitors and drive them to click add-to-cart.
Built-in optimized marketing tools and messaging and social media integration
Having a strong online presence means being seen across different channels. GoDaddy E-Store is built with tools such as Search Engine Optimization (SEO), that help optimize site ranking on Google. With a lot of Filipinos on social media, it easily integrates Facebook and Instagram to create a cohesive brand experience. Business owners can easily post content from their website that will be reflect on their social channels as well.
Then there's easy integration for messaging apps such as WhatsApp and Facebook Messenger so that customers can initiate a conversation through a pop-up box from a website that can easily be answered by the business owner from a chat app.
Vital website security
GoDaddy E-Store plans include a Secure Socket Layer (SSL) Certificate that effectively protects the transmission of personal information data, like passwords and credit card numbers, from the website to the server and helps to safeguard the data from potential hacker attacks.
"GoDaddy's E-Store was developed in response to the growing need of small business owners to set up a digital storefront and cater to their customers' online purchases. Using the E-store, they can easily build a professional-looking website equipped with a virtual store that has inventory management tools, and easily integrates with social and messaging apps, helping to strengthen their digital capability and presence needed to adapt to the changed business landscape."
"With the launch of GoDaddy E-Store, we aim to help support the Filipino business recovery and continuity into the future. Embracing e-commerce to sell products and services with these online features, can be helpful for MSMEs as they work to grow their operations in an ever-shifting landscape."
– Tina Shieh, GoDaddy's Marketing Director for APAC
GoDaddy E-Store Availability
Currently, GoDaddy E-Store is available for a 30-day free trial, after which, plans currently start at a low monthly rate of PhP759 for the Starter pack, and PhP1,299 for the Premium Pack. For more information, click here.
Emman has been writing technical and feature articles since 2010. Prior to this, he became one of the instructors at Asia Pacific College in 2008, and eventually landed a job as Business Analyst and Technical Writer at Integrated Open Source Solutions for almost 3 years.