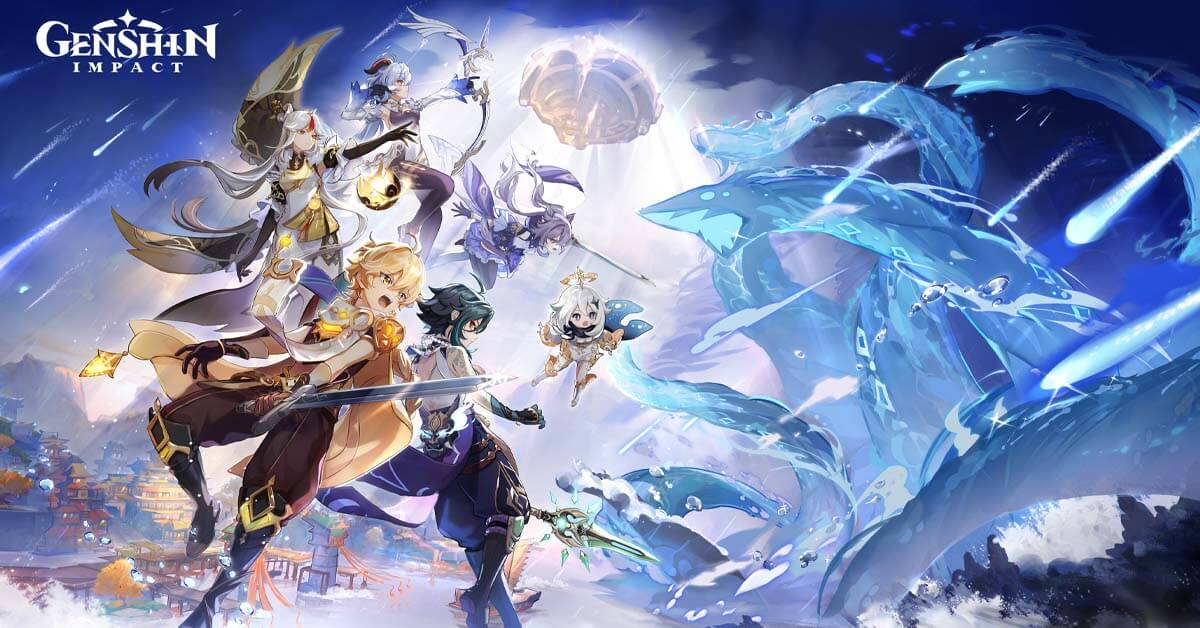 Global interactive entertainment developer and publisher miHoYo recently showcased the PlayStation 5 version of its popular open-world action RPG title, Genshin Impact, in a new dev talk video. Arriving on April 28, 2021, the PlayStation 5 version will run in a native 4K resolution and will feature enhanced textures plus a smoother and more seamless experience for both new and existing players.
Genshin Impact PlayStation 5 Dev Talk Video
In the latest video, miHoYo also revealed some of the key ways in which Genshin Impact has been upgraded to take advantage of the PlayStation 5 platform to offer next-gen performance. Enhanced textures and new graphics library created from scratch add a new depth of detail to the game world, bringing Teyvat to life in richer and sharper detail than ever before.
In addition, a tailor-made file-loading system is able to take advantage of the console's SSD, achieving much faster loading times for a seamless adventure traversing the vast and diverse in-game environments. Players on PlayStation 5 will also be able to enjoy the exclusive view of a remodeled Quinyun Peak in Liyue, one of the most popular landmarks in the game.
miHoYo also confirmed plans to take the functionality of the PlayStation 5 version further in the future, including additional support for the DualSense Controller's features.
"We've been working to develop various functions to fully utilize this next-gen console in the long run," In future updates, we will have much more potential to elevate the visual quality and game performance — we are only scratching the surface."
– Zhenzhong Yi, Technical Director of miHoYo
Genshin Impact is headed to PlayStation 5 on April 28, 2021, along with the release of the game's version 1.5 update. The game remaine free-to-play and existing players on the PlayStation 4 version will be able to continue their adventure.
First released on PS4, PC, Android, and iOS on September 28, 2020, the game has been rated T for Teen by ESRB on PS4, PC, and Google Play, and 12+ on iOS. For more information, follow the official Genshin Impact website or @GenshinImpact on Instagram, Facebook, and Twitter.
Emman has been writing technical and feature articles since 2010. Prior to this, he became one of the instructors at Asia Pacific College in 2008, and eventually landed a job as Business Analyst and Technical Writer at Integrated Open Source Solutions for almost 3 years.