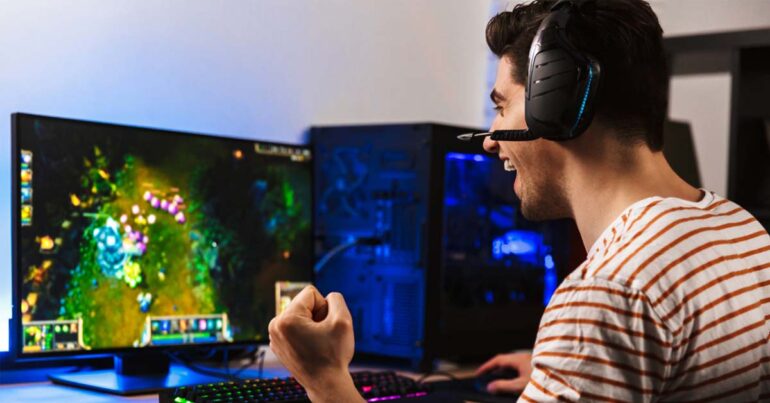 For some gamers, an uninterruptable power supply (UPS) might not be at the top of their list when building their gaming PC, but to those who understand its truest purpose, it's one of the most vital components of a legit gaming rig.
But what is it really? and what benefits will you get from having one for your gaming PC?
Save your Game, Play Without any Disruptions
For Vertiv, a global provider of critical digital infrastructure and continuity solutions, a UPS is important to avoid losing any unsaved progress of your game, especially during power loss and interruptions. It keeps the PC running even during such events, giving you enough time to save the game and shut down your machine safely.
A lot of us have been there, and know that there is nothing more irritating and heartbreaking than a PC shutting down while in the middle of playing a game, and that's what a UPS is for.
Protects your Rig
Another essential benefit that you'll get from a UPS is the protection it can provide for your PC. According to Vertiv, a UPS can also protect your gaming rig, in general from sudden power loss and even the minute fluctuations in your outlet that can damage it.
Protecting each of the components of your hard-earned gaming rig is integral, since building one may cost a lot of money. With the help of a UPS, you also get to protect any other accessories connected to your gaming PC. Whether it's your new 4K display, router, or even your favorite gaming console.
"To put it simply, a UPS serves as an added lifeline. It's a device that can save your game, your PC, and other peripherals and accessories that make up your rig, from sudden power loss and fluctuations, both the hardware or software components."
– Jason Lim, Country Manager of Vertiv Philippines
For those looking to upgrade their gaming rig this 2021, Vertiv has got you covered with its full-range Liebert UPS offerings. These UPS devices are future-proof, eco-friendly, and highly-efficient to help computers, especially for gamers, improve uptime. They are also innovated, bearing in mind the specific requirements of gaming computers, enabling you to play your best game effortlessly.
For instance, the Liebert itON-SOHO, a highly efficient, feature-rich, and reliable line-interactive UPS, is designed specifically for PCs and other sensitive electronic equipment. It has an automatic voltage regulator (AVR) that allows flexibility and reliability for your gaming rig or home office.
Designed with simple controls for easy operation, the Liebert itON-SOHO delivers more than enough backup time for you to save your work. Its compact design and user-friendly interface make it a perfect component for your gaming rig as it offers maximum protection of your equipment.
Another UPS perfect for your gaming rig is Vertiv's Liebert GXT5, an online double-conversion UPS that's equipped with premium power outage protection and continuous power conditioning in a compact and flexible rack or tower form factor.
As a single-phase UPS, it operates with higher power efficiency, making it ideal for either business or home use. Now available in higher capacity ratings of 16 and 20 kVA, the GXT5 UPS allows for highly reliable single UPS installations, minimizing the required rack space and supporting more IT equipment loads.
By having a UPS for your gaming rig, you can ensure a continuous game while protecting your entire gaming set up, even your other power-hungry electronic devices at home.
The UPS system is also easy to deploy and maintain due to its user-friendly LCD interface and remote management capabilities, supported by the Vertiv RDU101 communications card, making the Liebert GXT5 compatible with Vertiv infrastructure management solutions.
Vertiv's Liebert UPS offerings are available in leading online shopping sites via its e-commerce partner, Digi-Serve solutions, Inc. Vertiv also brings together cutting-edge solutions to ensure uninterrupted operations, optimal performance, and the scalability of data centers, communication networks, and other critical IT facilities.
To know more about how Vertiv supports the continuity of today's vital e-gaming and other business applications, visit Vertiv.com.
Emman has been writing technical and feature articles since 2010. Prior to this, he became one of the instructors at Asia Pacific College in 2008, and eventually landed a job as Business Analyst and Technical Writer at Integrated Open Source Solutions for almost 3 years.