According to a report from IDC (International Data Corporation), OPPO emerged as the leading smartphone brand in the Philippines in the fourth quarter of 2020, with 17.9% of the market share.
"As the market evolves, OPPO continues to work hard to make our phones more accessible and innovative to cater to the needs of the evolving Filipino consumers. We're delighted by this achievement and are committed to continue bringing only the best products to the Filipinos, all the more at this time when people are more digitally connected,"
OPPO Philippines Marketing Director Raymond Xia
The company's performance in Q4 2020 represents an improvement from its performance in Q3, where it ranked third in unit sales. The improved performance can be attributed to a few different reasons.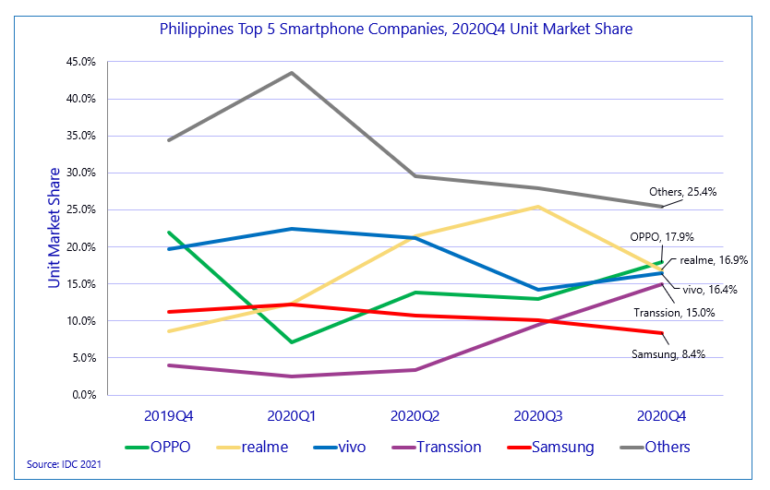 First, despite the economic consequences brought by the COVID-19 pandemic, the smartphone market in the Philippines market grew by 19% quarter on quarter and 6% year on year (YoY).
Second, the bulk of OPPO's sales were driven by a focus on the entry-level segment which accounted for more than 80% of its total. For example, the OPPO A12 also drove shipments through exclusive pricing and bundling promos with Smart Communications.
In addition to the entry-level devices, the company also saw an uptick in demand following the launch of the Reno4 series. The mid-ranged series includes the later launched Reno4 Z 5G which offered a 5G-ready smartphone for PHP 20,990 via Smart stores.
To know more about the latest on OPPO, visit the official website or the official Facebook page.