OPPO has just launched its flash charging project – The Flash Initiative at the Mobile World Congress, Shanghai. The initiative is based around OPPO's VOOC flash charging technology and looks to bring it to everyone.
As part of the project, the company has partnered with FAW-Volkswagen, Anker, and NXP Semiconductors to help reach consumers where they need to charge their devices: their homes, their cars, and out in public spaces. Each partner will work with proprietary technical designs developed by OPPO, which has applied for more than 2,950 flash charging patents worldwide, with over 1,400 already granted.
"The Flash Initiative reflects OPPO's belief in human-centric technologies that make a difference in people's everyday lives. And thanks to our new partners, our proprietary technologies can reach more people than ever before. This is a vital step in freeing consumers to use their devices however they want, no matter what they need to do or where in the world they are,"

Adler Feng, Senior Director of Intellectual Property at OPPO at MWCS 2021
China Telecommunication Technology Laboratory (CTTL) will test and certify any partner products made with VOOC flash charging technology. CTTL has led the way in setting safety standards for fast charging technology and has already granted OPPO a five-star rating for its VOOC Flash Charging.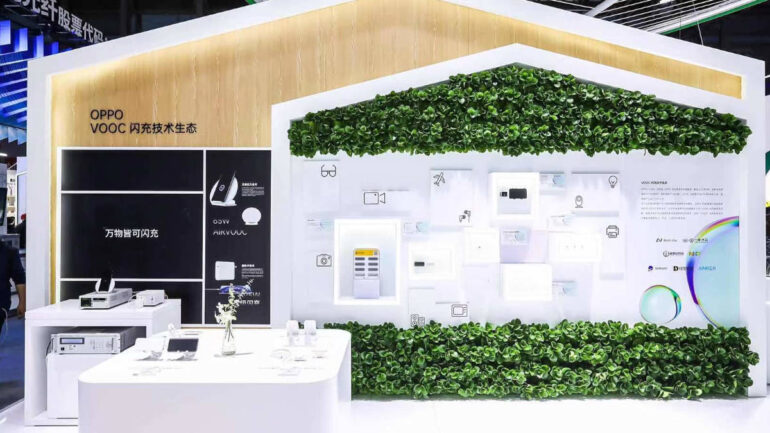 The company has also worked with CTTL to develop a technical paper that shares valuable information on flash charging technology, especially around device and consumer safety. The paper will be published shortly after MWC Shanghai.
The company launched VOOC technology in 2014 and has 30+ smartphone models that feature the technology so far. Among the VOOC Flash Charging products that the company has unveiled previously include a 50W Mini SuperVOOC charger, the 65W AirVOOC wireless charger, and the 125W flash charger.
For more on the OPPO announcements at MWCS, click here.