OPPO has featured quite a lot at Mobile World Congress, Shanghai including the launch of The Flash Initiative alongside a host of innovations in device charging, 5G connectivity, and smart technology.
Among the fast charging products that the company feature at its booth include the 125W charger which is capable of charging a 4000mAh battery to 100% in 20 minutes and the 65W AirVOOC flash charger. In addition, it showcased products from several partners who have licensed OPPO's proprietary technologies.
OPPO shows how its IoT products can make homes smarter and more connected at the Smart Home of the Future part of its booth. At the heart of this area is the 5G CPE, Omni which is powered by a Qualcomm Snapdragon X55 5G Modem-RF system. It turns 5G signals into stable, high-speed Wi-Fi connections through two proprietary systems.
The O-Reserve 5G antenna system uses the Sub-6GHz 5G spectrum, automatically choosing four of its eight antennae at a time to get the best possible signal. At the same time, the O-Motion 360° technology can fully rotate its antennae, ensuring the CPE is positioned for optimum 5G mmWave reception.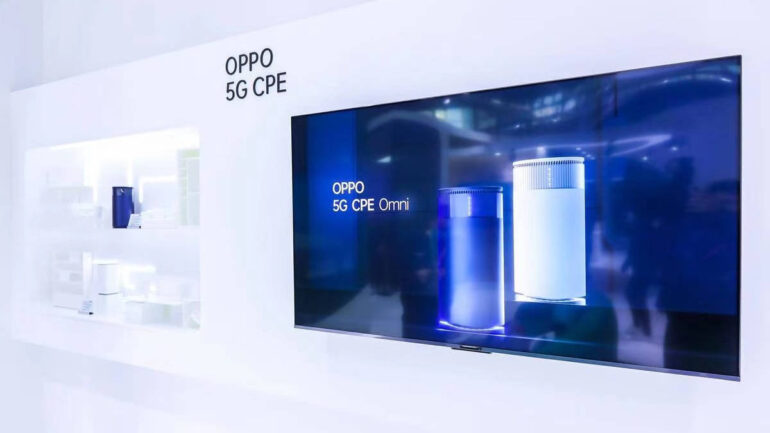 The Futuristic Technologies part, on the other hand, lets MWCS guests experience the OPPO X 2021 concept phone and the new Wireless Air Charging technology for themselves.
The phone features a display that unrolls from 6.7 to 7.4 inches, while the Wireless Air Charging technology uses magnetic resonance to remove the inconvenience of other wireless charging technologies. This allows it to work as soon as devices are within 10cm of the charging mat.
For more information on the MWCS announcements from OPPO, click here.