I've been asked many times by some of my friends and relatives if the Huawei Y7a is still worth getting. 3 months since the time I posted my video (and few other articles) about this device, I believe that every feature that it offers is still good enough even at this time. Yes, brands like realme and vivo have their own products that directly compete with the Y7a, but it seems that the latter can definitely put up a good fight.
Here are my thoughts about the Huawei Y7a – 3 months later.
Huawei has moved on from Google, indeed
Let me address the elephant in the room. This device does not have Google Mobile Services. This case, however, is already moot and academic in nature because Huawei has already moved on from Google. Superseding GMS is Huawei's software, which is aptly called Huawei Mobile Services or HMS. Everything that surrounds HMS offers a range of services that make an ecosystem akin to GMS.
The future of Huawei with HMS is looking radiant for the company, and the general consensus among those who bought the device do not seem to complain about the lack of Google Play Store.
Impressive design, midrange SoC inside
Huawei Y7a borrows a bunch of the design of the Huawei P40 series. The glossy glasstic finish looks really good and gives off a premium impression. I honestly don't think that there's a phone at this price point that can look just as good as this one.
What makes this smartphone worth its price is not just about how it looks though. This is running on the Huawei Kirin 710A octa-core processor with Mali G51-MP4 GPU. The octa core processor is composed of four 2.0 gigahertz Cortex-A73 and another 4 1.7 gigahertz Cortex-A53 processors.
I've got a major concern though.This has been a major disadvantage of the Y7a, and I believe that reiterating this is something I would not let pass. This smartphone has 4GB of RAM and 128GB of internal storage. The going standard is now 8GB RAM, and while you can still play your favorite games with 4GB RAM, you will always have to resort to clearing your application load before even playing a triple A title. Is this a matter of managing price over specs? Probably. Is this limitation making the Huawei Y7a less powerful smartphone? Absolutely not. I managed to play my favorite games like Genshin Impact and even Call of Duty Mobile at very low settings. Refreshing the application memory load will optimize gameplays further.
During the 1st month of using the Huawei Y7a, our preliminary Antutu benchmark yielded 160K score. After the update, it only increased by 1,000 points, which can barely translate to actual improvement in speed.
| | |
| --- | --- |
| Androbench Sec Write | 181.08 MB/s |
| Androbench Seq Read | 308.1 MB/s |
| Antutu Score | 161,274 |
| CPDT Benchmark Sec Read | 191.52 MB/s |
| CPDT Benchmark Seq Write | 115.92 MB/s |
| Geekbench Multi-Core | 1,297 |
| Geekbench Single Core | 307 |
| PC Mark (Work 2.0) Score | 6,458 |
Powerful Cameras
The Huawei Y7A has a 48MP main rear camera with f/1.8 aperture. Complementing this are 3 more rear cameras: an 8MP ultra wide angle lens with 120 degree equivalent FOV and an aperture of f/2.4. It also has 2MP depth sensor lens with f/2.4 aperture and another 2MP macro lens with f/2.4 lens. I am impressed with the quality of photos I took. There are various shooting modes available, and you can play around with all these to suit your creativity. Portrait modes are good, and just like Huawei smartphones, Huawei Y7A's camera software allows you to change the aperture to simulate bokeh or depth of field. While it isn't entirely perfect, it generally works and is good enough. This is acceptable because we're not talking about a Huawei P40 Pro here though the overall look of the Y7A resembles it.
Now, if you are into selfie, this one has 8MP selfie camera with f/2.0 aperture. They didn't specify the FOV but it isn't definitely as wide as the one in front. This is quite a small misstep by Huawei because they could have put another wide angle lens infront to satisfy the selfie-cravings consumers. Here are some sample photos!
We covered Huawei Y7a's photo taking capabilities in my previous article. You can check it out on this link.
Another thing that I love about this is its huge 6.67 IPS LCD display with 1080 x 2400 pixels. It has a small camera cutout above but the resolution is wide enough for you to enjoy better visual coverage and real estate. Display appears to be vibrant enough. Texts are sharp and colors pop out. I've got nothing to complain about. Since it's FHD, you can enjoy watching videos at full HD and play games in high resolution.
Lastly, this smartphone has a 5000mAh battery! In a world full of Samsung, realme and Tecno with smartphones with high battery capacity, this smartphone helps Huawei align itself very competitively in the industry. Our quick battery benchmark shows that it managed to stay up for 15 hours and 32 minutes with 20% juice remaining.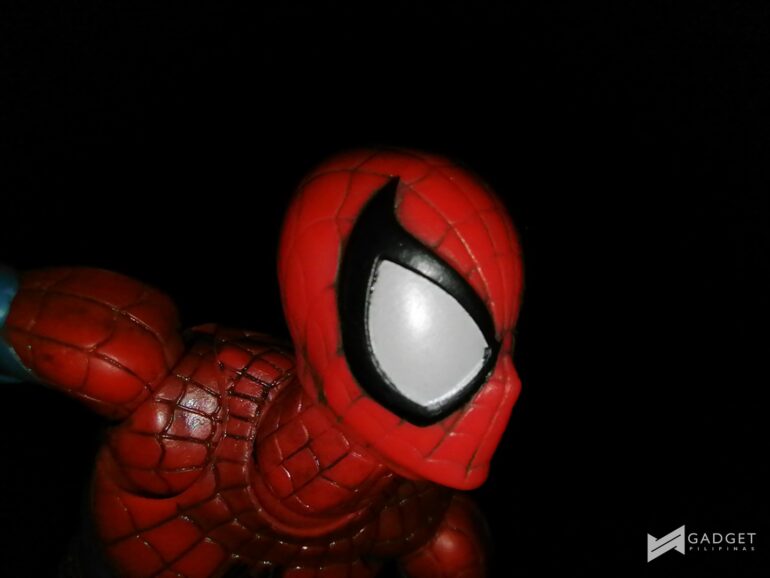 3 Months Later
3 months later, the Huawei Y7a is an excellent all-rounder with great emphasis on impressive battery life and workable performance expected on a budget smartphone. The lack of additional RAM is quite a trade-off though. You'll start to feel its effect once you start spamming its memory with suspended applications or when you play triple A mobile games.
The Huawei Y7a is now available for PhP7,599.
Gianfranco is the co-founder of gadgetpilipinas.net. He graduated from Far Eastern University. A Psychology student turned tech-savvy. He's currently the HR Supervisor of Blip Media and one of the content producers of Gadget Pilipinas. He enjoys playing competitive video games and binge-watch American TV series.