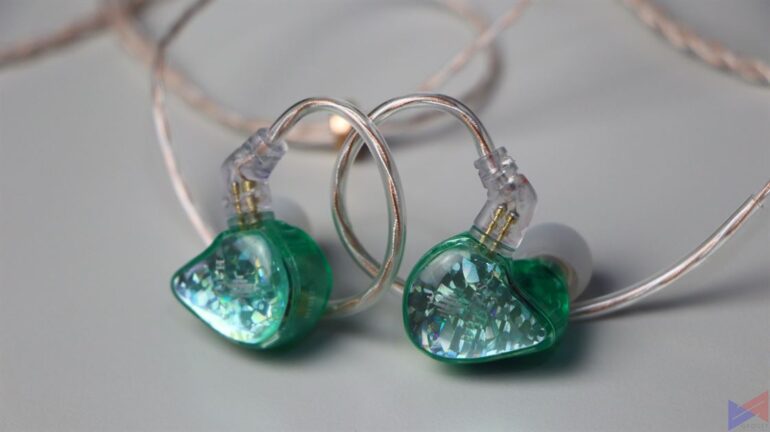 I've used a couple of Hidizs products – the AP200, which was my very first decent DAP, and the AP80, which is currently the one I use for my reviews, and while the experience on the former wasn't as smooth-sailing, the latter was really a gem. I've never used any of their IEMs though, so let's just say that receiving the MS2 for a review really sparked my curiosity.
Specifications
| | |
| --- | --- |
| BA Driver | Knowles RAD-33518-P183 |
| Dynamic Driver | 10.2mm Dual Voice Coils and Chambers |
| | Hidizs' newly-developed Macromolecule Composite Diaphragm V2.0 |
| Body | German Eco-Friendly Resin, Gold Plated Sound Tube |
| Frequency Response | 20Hz – 40kHz |
| Sensitivity | 112dB |
| Impedance | 18Ω |
| Cable | Mixed Braiding of Quad-Core Wires (2x High Purity Silver + 2x OFC), 1.2m |
| Earphone Connector | Detachable 0.78mm 2-Pin Gold-Plated Socket |
| Plug | 3.5mm Gold-Plated |
| Weight (Pair) | Approx 10g (excluding cable) |
| What's in the box | 1 x MS2 Earphones, 1 x Single-Ended 3.5mm earphone cable, 1 x Storage Bag, 6 pairs of tips, 1 x user manual |
| | 1 x Warranty Card |
| | |
Packaging
Inside the box, you'll find the IEMs themselves in a separate box, and a carrying case with a glossy finish – certainly not helpful in getting rid of smudges, but something is better than nothing, right?
Then of course, there's the cable with 2-pin connectors, and six pairs of tips to choose from. You also get an e-gift card and what seems like a warranty card.
Design and Build Quality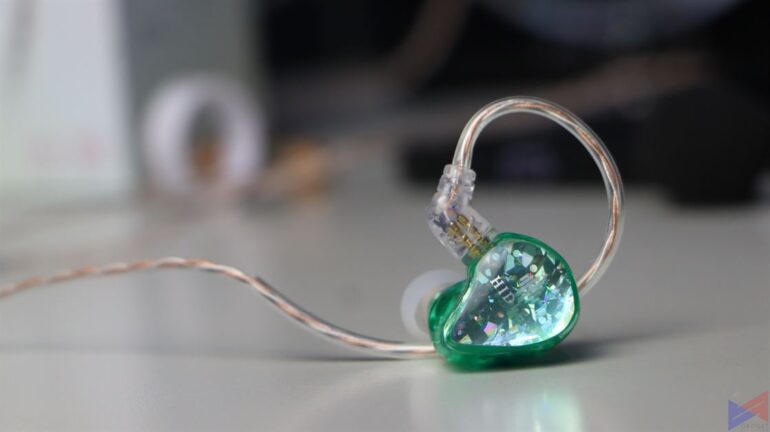 The shell of the MS2 is made out of German Eco-friendly resin. I'm not sure if it's a uniform fit, but it felt like it was made exactly for the shape of my ears.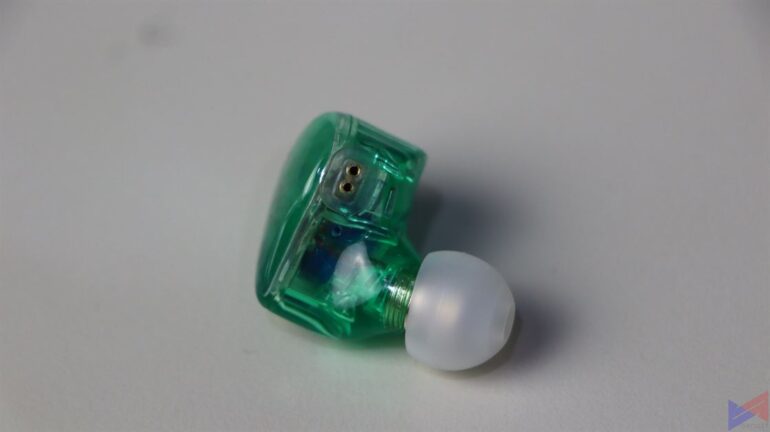 The transparency also lets you see the components inside, and that glittery sheet behind the branding adds a more premium touch.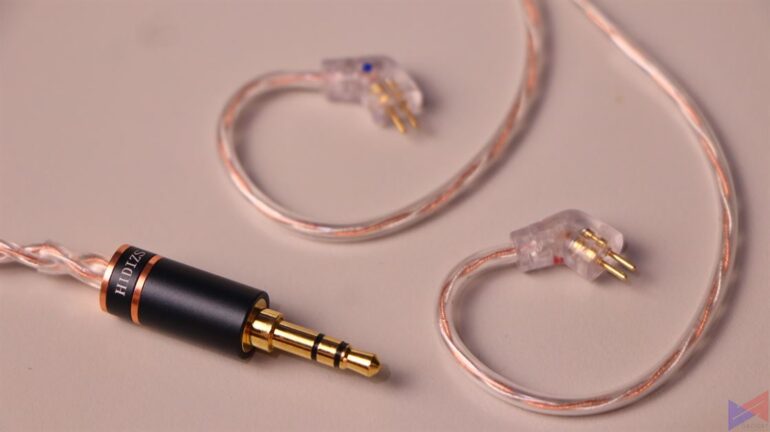 The quad-core cable uses a 2-pin connector, which can be prone to bending if you're not careful with it. This terminates into a 3.5mm connector. The non-fixed cable design means you can basically swap this out for any custom cables in the future.
The ends that go into the IEMs are marked so that you'll know which side it's for. Both IEMs are also marked properly, so you'll know which one is left, and which one is right.
Comfort and Isolation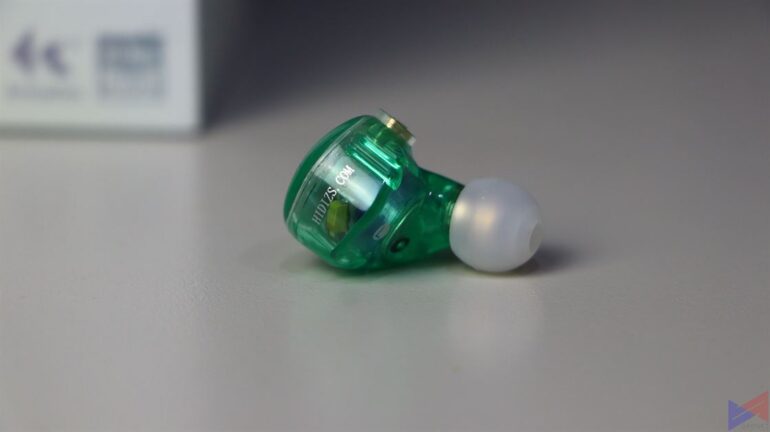 Hidizs was generous enough to include 6 sets of tips in the box. Attaching the tips to the IEMs can be quite tricky, but once you're past that, they remain secure.
I chose the medium tips, which delivered a great balance of isolation and comfort. With them on, the MS2's are some of the most comfortable IEMs I've used. So much that I almost don't feel the tips in my ears. This makes these IEMs great for long listening sessions.
Passive isolation is more than enough to block off the sound of cars outside our house, but of course, it's nowhere near something with ANC.
Ideally you'd want to wear the MS2 in an earhook style, which means the cable goes up and hugs the top and back portion of your ear. Well, more like hanging. Since the cable is very light, there's only minimal pressure at the top of your ear.
Sound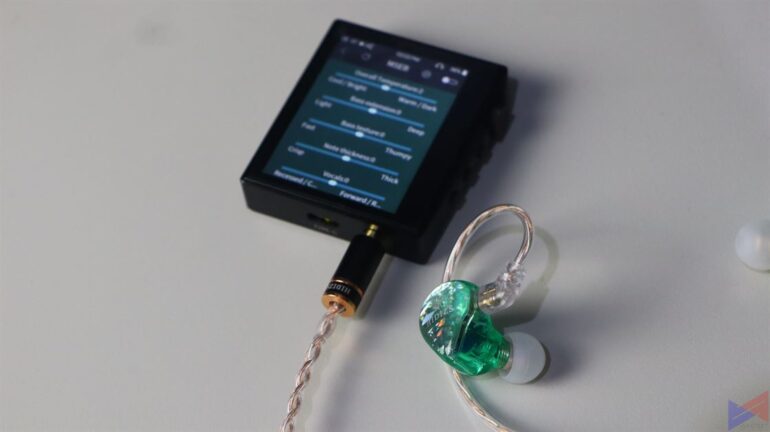 Hidizs MS2 packs a dual-driver setup, comprised of a Knowles RAD-33518-P183 BA driver plus a 10.2mm Dynamic Driver with Dual Voice Coils and Chambers. The cable that's in the box is a mix of High Purity Silver and OFC wires.
Hidizs MS2 + Hidizs AP80
With MSEB Off, the MS2 offers a very clean and well-balanced sound signature that should fit most genres.
The bass has more enough impact to liven up something like Kaskade's Here I Am, but not driving enough that you'll end up doing some headbanging. It's punchy and manages to establish its own character, being noticeable without bleeding into the vocals and highs. It's also well-mannered, extending just enough but not lingering for too long.
Mids come across with excellent clarity and good positioning, neither too forward nor too far back. The "S" sound also comes across crisp with no overemphasis.
The treble has great sparkle and airiness without becoming piercing and harsh, tracks like Closer by the Chainsmokers and Dawin's Dessert, where sibilance can come into play in many sections, are handled very well.
As for soundstage, it's less in your face, not exactly wide, but there's good separation between individual instruments, which you'll easily recognize in specific tracks. These IEMs are also fairly easy to drive. I usually stick to around 45 to 50 out of 100 on the AP80 for comfortable listening.
Verdict
The Hidizs MS2's design looks premium, and being light means there's less pressure on your ears when you're wearing them. With the right tip, they'll also deliver a good seal and are very comfortable to use even for hours of listening.
The well-balanced sound signature should appeal to most users, while bassheads may opt to look for something else. The sound it makes comes across as clean, and well-mannered.
For its USD $89 price tag, the Hidizs MS2 is a great-sounding pair of IEMs that should fit most genres well. They're so good that I believe these can easily be twice the cost, and can still be competitive.
Emman has been writing technical and feature articles since 2010. Prior to this, he became one of the instructors at Asia Pacific College in 2008, and eventually landed a job as Business Analyst and Technical Writer at Integrated Open Source Solutions for almost 3 years.