Revolution and innovation often change and shift current standards to a new one. Time and again, ASUS has been advocating these things, which somehow leads them to steal every tech show in the world. In 2017, the world saw the thinnest gaming notebook in the ASUS ROG Zephyrus. In 2018, they introduced the ROG Phone, which was then the fastest gaming smartphone in the world. Back in 2019, the ASUS ROG Mothership received too much attention for its revolutionary design and power. In 2020, ASUS unleashed the Zephyrus Duo, which took a lot of inspiration from the ASUS ZenBook Pro Duo but made specifically for gamers.
Encapsulating these turn of events put ASUS ROG into the spotlight as the brand that harbors significant change in the industry – an impetus of new standards in the world of gaming.
Last CES 2021, while the world is still suffering from the havoc of this dreaded COVID-19 diseases, tech companies around the world virtually gathered together to introduce solutions to aid both productivity and enjoyment. Brands like ASUS Republic of Gamers joined the show and pitted their products that will appeal to the consumers who understand the needs of the so-called "new normal".
There is a widespread sentiment that while this virus poses a threat to human lives, the necessity to work for a living and to be entertained has been clearly established. Companies (and consumers) have started to fully accept the importance of having work-from-home setups; creators have realized that they need to have the necessary tech to enable them to create amazing things; and, gamers have dreamt of spicing up their system to play triple-A titles that they can truly enjoy.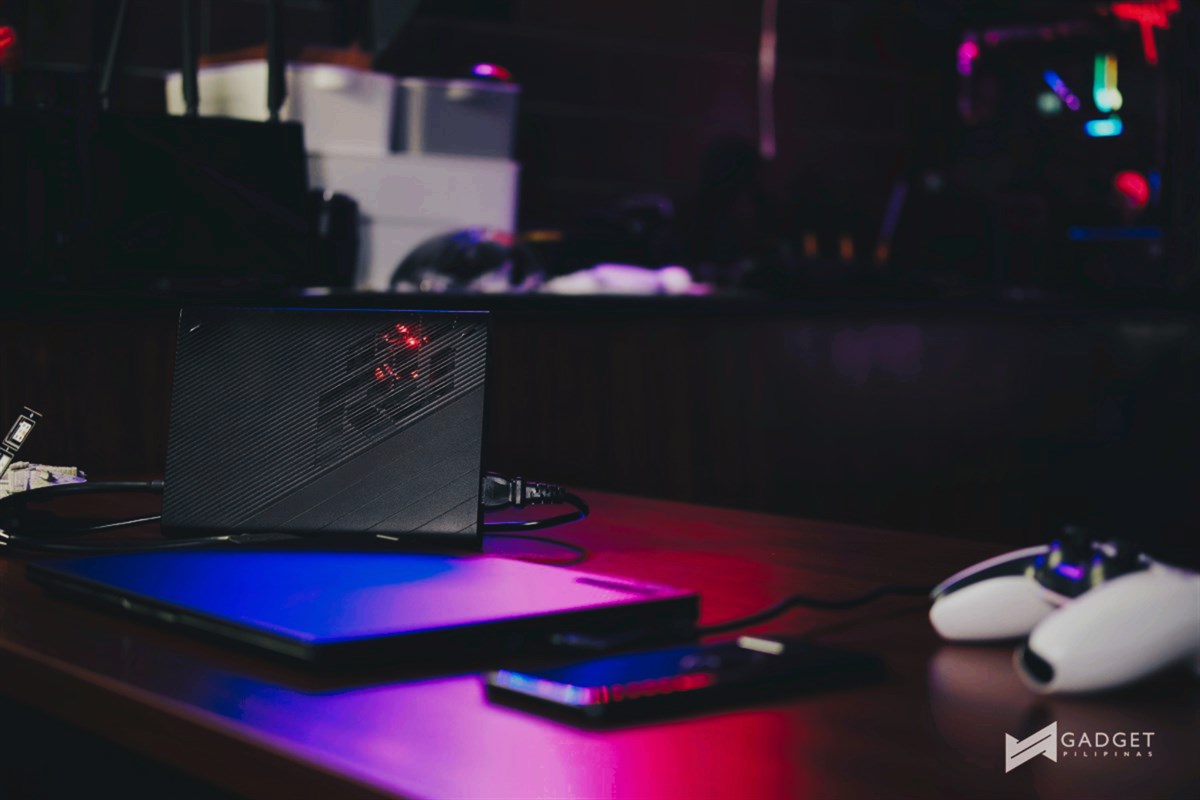 While these necessities have been clearly established, the issue of availability of parts – especially RTX 30 series cards – has been the subject of global discourse. The emergence calpers and issue of 'low supply' have caused consumer nightmares, which ultimately discourages the intention to purchase. During CES 2021, tech companies started to introduce laptops with both GTX 16-series and RTX 30 cards, which somehow gives hope to troubled buyers. They can now finally buy a capable system in a smaller and more portable form factor. While most brands introduced run-of-the-mill designs, ASUS Republic of Gamers – in their usual style and fashion – dared to present something different. This is where the ASUS ROG Flow X13 comes in, and it's revolutionary.
ASUS ROG Flow X13 Review: Daring, Bold and Different
Giancarlo Viterbo is a Filipino Technology Journalist, blogger and Editor of GadgetPilipinas.net, He is also a Geek, Dad and a Husband. He knows a lot about washing the dishes, doing some errands and following instructions from his boss on his day job. Follow him on twitter: @gianviterbo and @gadgetpilipinas.