The shift to digital due to the pandemic has given creatives and personalities an opportunity to tap into a new audience. As such, LG has shown its support for content creators like Eric "Eruption" Tai, Mikael Daez, Khalil Ramos, Arch. Llyan Austria, Mike of Making it Happen, and Direk Noel Guevara by providing them UltraWide and UltraGear monitors. These monitors offer versatility for the home office whether it be working, streaming, or gaming.
Eric Tai has created online content with his twin LG monitor setup and had this to say, "The flawless 4K UHD visuals are perfect for gaming, streaming, and working from home. I can get the most of my monitor by optimizing settings based on the game selected – FPS, or RTS to have the best gaming experience."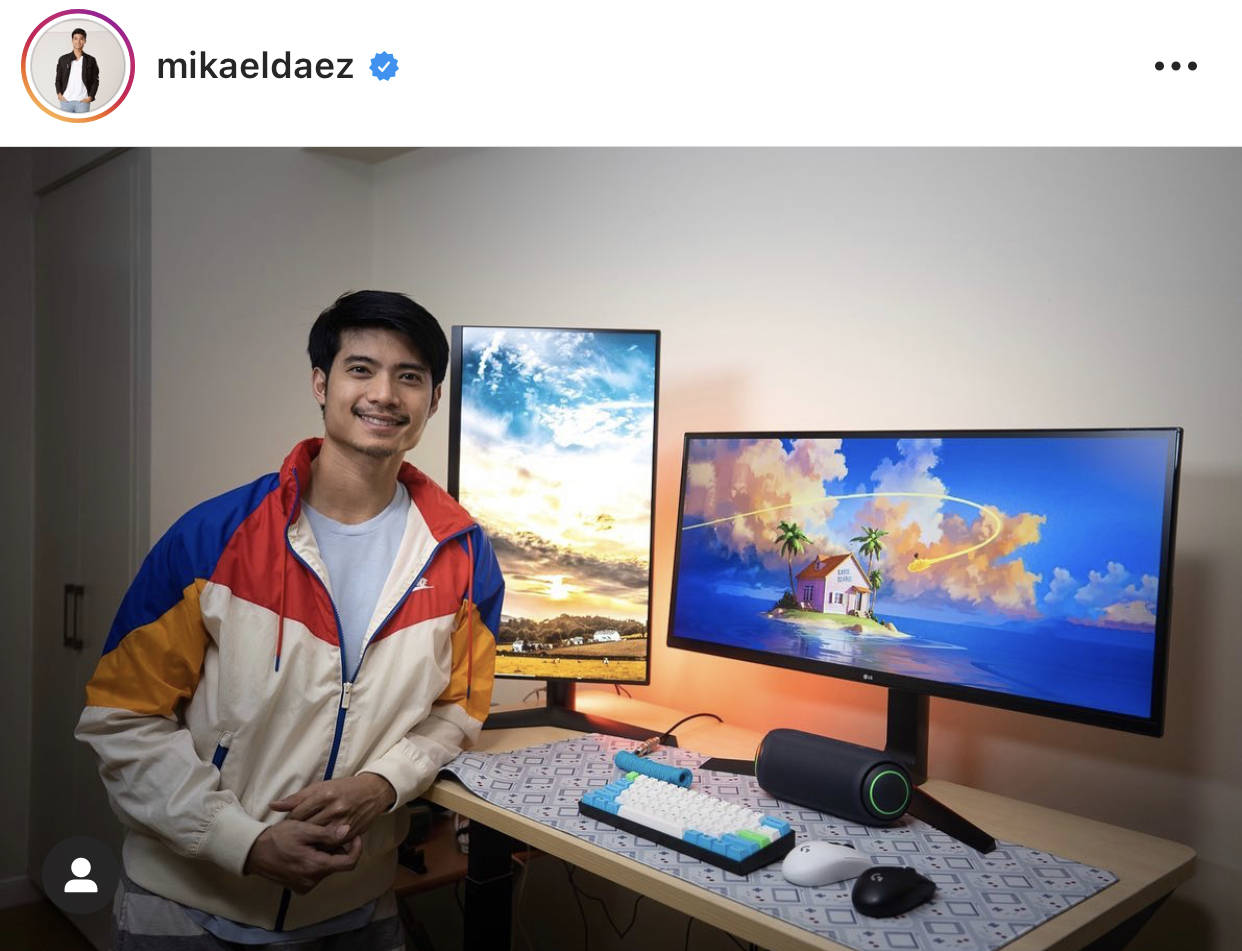 Actor and gamer, Mikael Daez was fascinated by how he transformed his workspace and gaming area into a beautiful setup. "Upgrading my workspace with this new LG monitor set up has been amazing! I have a high refresh rate gaming monitor with the LG UltraGear on one side and an LG UltraWide for video editing on the other."
Actor, filmmaker, and singer Khalil Ramos, on the other hand, was amazed with how 4K HDR renders colors. "I could see just really vibrant colors coming out of the screen. It's really something else. It's true what they've been saying… Sabi nga nila, once you go 4K HDR, you would never, ever go back to non-HDR… I'm super happy."
Vlogger Arch. Llyan Austria zeroed in on the benefits of having a curved screen in his review of the LG UltraWide as he says, "Yung purpose nun is pag start niya magmula sa mata nyo hanggang dulo ng screen is halos equal sya… Kung flat lang iyon, medyo mas malayo na and ma st-strain mata nyo dahil sa distance… mahihirapan mag focus mata nyo… Yung curved screen is very comfortable for the eyes."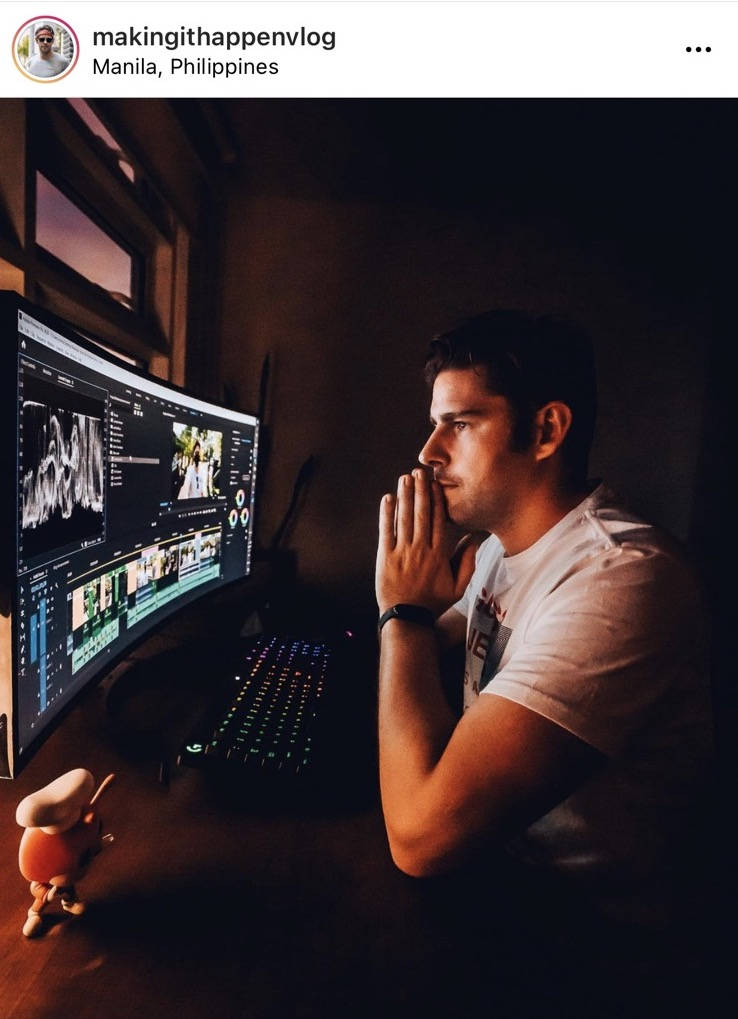 "I used to edit in 3 stages where I first do the assembly, then I do on a different screen the color grading, then on a different screen I do the audio. Here, since the (LG) screen is so big and so wide, I am able to do everything in one go," said Mike of Making it Happen Vlog on YouTube praising the LG UltraWIde that has helped his productivity and improved workflow.
Direk Noel Guevara marveled at the wide working area of the LG UltraWide Monitor saying, "With the LG UltraWide Monitor, I can perform these tasks more effectively with the 21:9 aspect ratio, and efficiently because I can easily switch between applications or do more than one task at a time. Its precise visual specifications squarely puts it as an essential tool for us visual artists and content creators."
The LG UltraWide monitor is perfect for content creation with its 21:9 aspect ratio which offers a wide space to work with. It also has a Dual Controller feature that helps control multiple devices on the screen. The UltraWide monitor makes multi-tasking easier thanks to Work Efficiency Screen Split and PBP (Picture by Picture) Mode. The earlier lets you split and customize your screen, while the latter lets you use two computers or devices on one monitor.
The LG UltraGear monitor, on the other hand, is ideal for esports, gaming, and video game streaming. It has a 144Hz refresh rate and 1ms response rate both offer better smoother gameplay. It also features FreeSync technology that minimizes screen tearing and stuttering.
For more information, click here.
Ram found his love and appreciation for writing in 2015 having started in the gaming and esports sphere for GG Network. He would then transition to focus more on the world of tech which has also began his journey into learning more about this world. That said though, he still has the mentality of "as long as it works" for his personal gadgets.