Kingston announced the launch of its upcoming NVMe SSD roadmap along with Kingston's Workflow Station and Readers at CES 2021.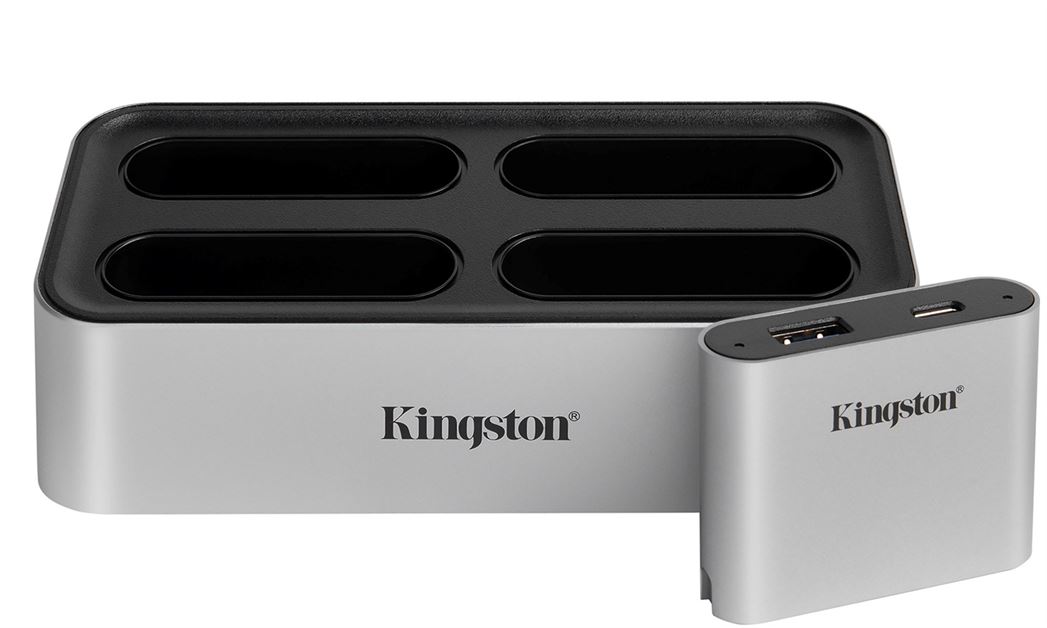 Kingston's Workflow Station and Readers give users the freedom to create and customize a file offload setup that fits their needs, allowing them to transfer video, photos, and audio from multiple sources at once.
Whether on a 4K/8K multi-cam shoot with portable audio recorders or when filming B-Roll with drones and Go Pros, the Workflow Station Dock allows you to simultaneously connect the USB miniHub, SD, or microSD readers the shoot requires to quickly transfer footage.
Workflow Readers can also be used standalone by connecting to a laptop via the included USB-C cable, giving users the flexibility to have their workflow on-the-go.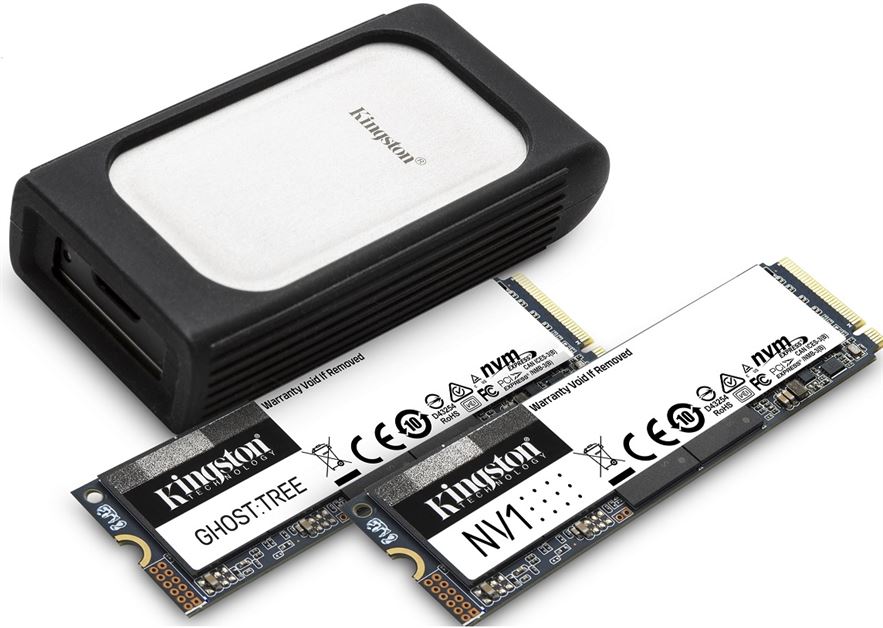 Kingston is also introducing new client and data center U.2 NVMe drives this year. These include its first PCIe NVMe Gen 4.0 SSDs as well as an external USB 3.2 SSD.
Ghost Tree: The upcoming High-Performance Gen 4.0 drive is perfect for content creators and power users. Codenamed "Ghost Tree," The company is targetting speeds of 700MB/s read and write, stretching PCIe Gen 4.0 x4 8-channel to the limit with capacities ranging from 1TB to 4TB.
NV Series: The latest Gen 3.0 x4 SSD is ideal for first-time NVMe users with capacities of up to 2TB.
XS2000: Kingston's all-new USB 3.2 Gen 2 x2 External Drive with 500GB to 2TB capacities is perfect as additional storage for photos, videos, and other files. Its USB Type-C interface allows for super-fast data transfers of up to 2,000MB/s.
DC1500M: Data Center 1500M is an update to the DC1000M and adds support for multi-namespaces. The U.2 NVMe SSD is designed to support a wide range of workloads that include cloud computing, web hosting, and virtual infrastructure.
For more information, click here.
Emman has been writing technical and feature articles since 2010. Prior to this, he became one of the instructors at Asia Pacific College in 2008, and eventually landed a job as Business Analyst and Technical Writer at Integrated Open Source Solutions for almost 3 years.